InternationalRelationsEDU.org is owned and operated by Wiley University Services. Our content originates from many different education content writers. Our views and opinions are our own and for information purposes only. We want this website to serve as a directory guide, or an on-ramp, for educational programs as you explore the many options available. Please note the higher ed landscape is expansive; we do not include every option available and encourage you to conduct your own independent research.
Please view our advertiser disclosure to learn more about our content, how we are compensated, and what to expect if you submit a request for information form.
To get in contact with us for updates or anything else, please email here: olm@wiley.com.
What is the Mission of InternationalRelationsEDU.org?
In a world interconnected by global commerce, and where nation states face common issues related to everything from climate change to national security, establishing and improving relations across international borders is more crucial now than ever.
As leaders from academia, industry, intergovernmental agencies and nongovernmental organizations work to achieve common goals, international relations as a field of study and applied practice has emerged as the great unifier.
InternationalRelationsEDU.org was created as a resource for anybody who works to foster a greater level of understanding and unity among nation states working to maintain a thriving global economy, resolve humanitarian crises, protect the environment, and neutralize security threats.
InternationalRelationsEDU.org serves as the first dedicated web resource specifically designed for the next generation of foreign policy advisors, intelligence analysts, foreign service officers, NGO program directors and the dozens of other international relations specialists that work to make the world safer, more prosperous, and more equitable for all people.
What Does InternationalRelationsEDU.org Offer?
With state-by-state guides on how to start or advance a career in international relations, detailed explanations of international relations efforts made at the state and national levels, and guides that answer many of the most important questions aspiring international relations students are likely to have, InternationalRelationsEDU.org offers a unique platform from which to explore career opportunities and education options related to foreign affairs.
Recognizing that strong trade relations are inexorably linked to strong international alliances in the realm of security, humanitarian aid and the environment, InternationalRelationsEDU.org also gives due attention to international business initiatives and the value of global trade and commerce to local economies throughout the United States.
Who Contributed to Making InternationalRelationsEDU.org Possible?
---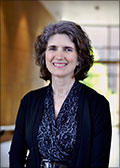 Dr. Alisa Eland – Dr. Eland is the Associate Director for Counseling and Advising in the International Student Services office at the University of Minnesota. She supervises crises management and career services for international students, and oversees the cross-cultural discussion group program and the international education internship program. Dr. Eland is a published researcher, with writing credits that include "U.S. Culture Series: U.S. Classroom Culture" and "Succeeding Abroad: International Students in the United States," which appears in the book "International Students and Scholars in the United States: Coming from Abroad."
---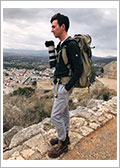 Ryan Lucas – Ryan is a freelance photojournalist whose work has appeared in The New York Times International Edition, Athens Live, and a number of other publications. Lucas has worked in the Philippines, covered armed conflict in the Ukraine, and photo-documented the refugee crisis in Athens, Greece as a freelance photographer. He has also worked as a military photographer domestically here in the U.S.
---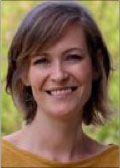 Amy Barnard – Amy has worked in the non-profit and copywriting arenas since 2001, and has a BS in English-Writing. Her years of personal experience in international development work in China has made her an indispensible asset to this project.
---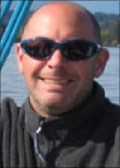 Scott Wilson – Scott is an author and information technology consultant based in the Pacific Northwest. He has a bachelor's degree in English from the University of Washington and ran an ESL teaching business for several years.
---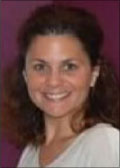 Rebecca Turley – Rebecca is a full-time writer and editor with a BA in Journalism and Communications. Throughout her career she has contributed to high-profile websites and blogs related to education, healthcare and psychology.
---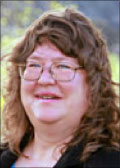 Dr. Helga George – Dr. George has spent several years writing about higher education. She transitioned to a career in writing after fulfilling her lifelong dream of performing research on plant defense chemicals. She earned a BS in Agriculture from Cornell University, an MS in Plant Pathology from the University of Massachusetts in Amherst, and a Ph.D. in Plant Pathology from Cornell University. Helga also conducted postdoctoral research at the University of California Santa Barbara where she obtained a USDA grant to fund her research.
---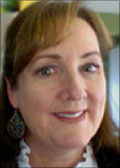 Laura Wrede – Laura is an author, artist and photographer living in the San Francisco Bay Area with her family. She holds a BS in Leadership and a BS in Theology. Since 2007 she has contributed to a variety of publications, both online and off, including a photography book in 2013. She also owns and manages two online businesses: The Tiny House Farm and Irene Irene Art.