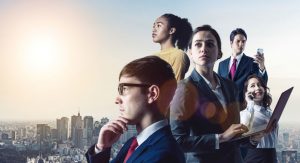 Careers in international relations examine the international system and how individuals, groups, and governments around the globe interact with one another, spanning everything from international commerce and development to diplomacy and disarmament. It's an extensive, interdisciplinary field of study, and experts in the field are valued for their contributions to government and intergovernmental organizations, multinational corporations, consulting firms, research organizations, NGOs, advocacy groups, and policy think tanks.
<!- mfunc feat_school ->
Featured Programs:
Sponsored School(s)
<!- /mfunc feat_school ->
If you want to secure a meaningful position in the field, be prepared to come with a master's or doctoral degree in an area like international relations, diplomacy, or global business administration and a global worldview to match. The constantly evolving field of international relations has its finger on the pulse of everything from global markets to worldwide crises like the novel coronavirus as they unfold in real time. It's a domain that relies as much on lifelong learning as it does on having an advanced degree steeped in the theory of international relations.
But your commitment to advanced study in this field, whether it's in international law, policy, humanitarian issues, or international development, will pay off in spades, resulting in superb personal and professional rewards and salaries to match.
<!- mfunc search_btn -> <!- /mfunc search_btn ->
---
Salaries Among Recent Graduates of Top International Relations Master's Programs
Salaries in International Relations by Job Title
The World's Largest Employers of International Relations Professionals
---
Salaries Among Recent Graduates of Top International Relations Master's Programs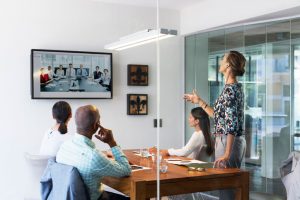 The best way to get a clear picture of your earning power as an international relations expert is by examining the salaries of recent graduates from some of the nation's top international relations/affairs graduate programs.
The Elliot School of International Affairs within the George Washington University publishes annual graduate employment survey reports that provide a good deal of insight into the types of jobs that graduates of master's degree programs in international relations are securing and the salaries that accompany them.
International Relations Salaries By State
Salaries among the graduating class of 2018-19 were broken down into the following categories, with those earning between $60,000 and $64,999 post-graduation accounting for the largest percentage of respondents:
$60,000 – $64,999:14%
$75,000 – $79,999: 11%
$50,000 – $54,999: 10%
$45,000 – $49,999: 8%
$40,000 – $44,999: 7%
$100,000+: $6%
$65,000 – $69,999: 6%
$55,000 – $59,999: 5%
$90,000 – $94,999: 4%
$85,000 – $89,999: 4%
$70,000 – $74,999: 4%
$35,000 – $39,999: 4%
The majority of the 2018-19 graduates of the Elliot school were employed in the public sector, followed closely by the private sector:
Public sector: 38%
Private sector: 32%
Non-profit sector: 24%
In the public sector, jobs with the U.S. government far exceeded any other industry:
S. government: 68%
Multilateral organizations: 13%
Foreign governments: 7%
S. military: 7%
Development assistance/advocacy group: 1%
Within the private sector, graduates were largely employed in consulting/government contracting:
Consulting/government contracting: 50%
Aerospace/technology/telecommunications: 13%
Financial services/trade: 13%
Media/public relations: 7%
Law: 5%
Healthcare: 1%
Within the non-profit sector, graduates were employed in the following areas:
Development assistance/public health: 31%
Public interest/research/think tanks: 28%
University/education: 15%
Conflict resolution/human rights: 10%
Foundations/professional and trade associations: 7%
The report also broke down salaries by sector:
In international affairs, most respondents reported earning between $50,000 and $94,999, with the largest number reporting a salary of between $50,000 and $54,999.
In international development studies, most respondents reported earning between $60,000 and $89,999, with a near-equal split among the following salary ranges:
$60,000 – $64,999
$65,000 – $69,999
$70,000 – $74,999
$85,000 – $89,999
In security policy studies, most respondents reported earning between $45,000 and $79,999, with most in the private sector earning between $75,000 – $79,999 and most in the public sector earning between $50,000 – $59,999.
The John Hopkins School of Advanced International Studies also publishes annual employment stats on its MA graduates. The school's 2019 graduates earned the following (average-maximum salary range):
Private: $68,011 – $190,000
Nonprofit: $55,525 – $90,000
Public: $58,207 – $115,000
Multilateral: $54,081 – $80,769
Among the school's graduates, 75% were employed in the U.S., followed by Asia (13%), Europe (7%), Africa (3%) and the Middle East (1%).
Salaries in International Relations by Job Title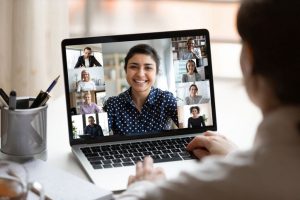 PayScale provides some of the most current statistics based on the actual salaries of professionals employed in the field of international relations. According to PayScale, as of September 2020, average salaries for common job titles in international relations that require a master's included:
Intelligence Analyst: $76,311
Management Consultant: $84,643
Program Manager/Nonprofit: $63,550
Program Coordinator/Nonprofit: $46,064
Research Analyst: $54,534
Communications Manager: $72,615
Program Officer, Foundation: $65,239
Director of Communications: $94,061
Executive Director: $103,890
Communications Officer: $55,964
Business Development Manager: $77,505
Marketing Manager: $69,615
Policy Analyst: $58,082
Director of Operations: $100,277
Product Marketing Manager: $76,411
Product Manager, Software: $89,272
Program Director/Nonprofit: $58,943
The World's Largest Employers of International Relations Professionals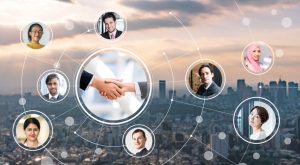 Pinpointing the earning potential for careers in international relations is a tough task, given the vast array of careers in the field spanning the nonprofit, private, and public sectors. Still, the major employers in the field are familiar to anybody who starts their mornings by reading the news of the day.
Government and Intergovernmental Organizations
Some of the most widely recognized entities in government, policy, and law focused on international cooperation are also the biggest employers in the field:
U.S. State Department
Central Intelligence Agency
U.S. Agency for International Development
National Security Agency
World Trade Organization
United Nations
NATO
Research Centers and Think Tanks
Research and advisory centers, networks and think tanks focused on global economies, diplomacy, international security, conflict management and more are home to exceptional opportunities for careers in international relations.
For example, researchers with the nonprofit global policy think tank, RAND Corporation, study wide ranging issues like regional security and stability, nation building, space and maritime security, global health and education, and more.
Brookings Institution
Global Public Policy Institute
Center for International Policy
Council on Foreign Relations
Carnegie Council on Ethics and International Affairs
The Heritage Foundation
International Peace Institute
RAND Corporation
Humanitarian Organizations
Humanitarian relief organizations provide assistance in response to humanitarian crises resulting from war, natural disaster, climate change, and poverty, serving as a major employer for international relations professionals:
International Federation of Red Cross and Red Crescent Societies
Action Against Hunger
Feeding America
UNICEF
Save the Children
Doctors without Borders
Private Industry
Private sector corporations of virtually every kind rely on international relations experts to support their business endeavors:
Consulting firms
Banking and financial institutions
Legal agencies
Defense and intelligence
Business and manufacturing
Media companies
International development
Research
Technology and telecommunications