Effective foreign outreach work requires a nuanced understanding of the ways governing bodies, industries, militaries and citizens of different nations interact, and how the evolving dynamics between sovereign states impact these interactions. It also deals with the forces, factors, customs, rules, and norms that affect how the global systems of governance, business, and public service function.
<!- mfunc search_btn -> <!- /mfunc search_btn -> <!- mfunc feat_school ->
Featured Programs:
Sponsored School(s)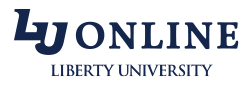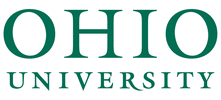 <!- /mfunc feat_school ->
International relations specialists attempt to guide the behavior of stakeholders within nation states, and the global relationships that result. Because international relations permeates nearly every aspect of our interconnected world, institutions in all sectors—private, governmental, nonprofit, and intergovernmental—oversee these relationships. What varies, however, are the specific functions of international relations specialists that represent these institutions.
Because of the sheer number of organizations, agencies, industries and individuals involved in establishing and maintaining positive relations across national borders, international relations jobs are best organized by sector:
Public (government)
Private (business)
Nonprofit (non-governmental organizations, or NGOs)
International Relations Careers By State
International Relations Jobs in the Public Sector
Within the public sector, international relations professionals of every kind contribute to the legislative and policy development process on Capitol Hill, or otherwise work as direct representatives of Federal government agencies.
International Relations Jobs on Capitol Hill
International relations jobs on Capitol Hill exist throughout the 535 Congressional offices (includes the Senate and House of Representatives), as well as the more than 300 committees and subcommittees working in various areas of specialization – from economic development to global security.
Capitol Hill employers of international relations professionals include:
Senate Foreign Relations Committee
Senate Select Committee on Intelligence
House Committee on International Relations
House Commission on Security and Cooperation in Europe
Congressional Research Service
Library of Congress
Professionals working on Capitol Hill that contribute to international relations include:
Research and Subject Specialists – These professionals research and follow legislation, as well as draft bills.
Ombudsmen – Ombudsmen are responsible for promoting the image and agenda of state representative's, responding to constituent inquires, and overseeing the general administrative duties of the office.
Committee Staff – These professionals are responsible for drafting legislation, preparing reports, and arranging for expert testimony.
Issue Specialists – Issues specialists work in the legislative arena, where they conduct research, prepare reports, draft bills, and arrange for expert testimony.
International Relations Jobs in the Federal Government
International relations jobs in the federal government exist not only in agencies like the Department of State and in the Agency for International Development, but in the international affairs divisions of nearly every federal agency, such as:
Department of Energy
Department of the Treasury
Federal Trade Commission
National Telecommunications and Information Administration
Office of the Secretary
United States Department of Justice
United States Department of the Interior
Department of Agriculture
Department of Commerce
Department of Homeland Security
High-profile careers in international relations in the government sector include:
Foreign Policy Advisors – Foreign policy advisors provide advice on a variety of foreign policy topics. They generally work for a government agency or as a political appointee in the state or federal government.
Political Analysts – Political analysts support U.S. policymakers by evaluating the goals and motivations of foreign governments and entities. They examine the political, economic and societal results of policies and strategies and how they affect U.S. interests.
Foreign Affairs Officers – Foreign affairs officers monitor the effects of governments in multilateral organizations. They evaluate diplomatic statements made by representatives of governments and organizations, review statements and documents related to human rights issues, and serve as delegates to multilateral human rights negotiations.
Diplomatic/Foreign Service Officers – Diplomatic/foreign service officers are professionally trained diplomats that serve as technical advisors, supporting foreign development assistance activities as well as contracting and procurement activities. Job duties include reviewing and analyzing data and providing advice on contracting and procurement issues.
US embassies around the world staff foreign service officers with expertise in a number of different areas:
Economic Officers
Management Officers
Political Officers
Public Diplomacy Officers
Consular Officers
International Relations Jobs in the Private Sector
International relations specialists in the private sector frequently serve as general industry and specific company representatives that work to streamline commerce across national borders in an effort to further business interests.
<!- mfunc search_btn -> <!- /mfunc search_btn ->
They may also work as journalists that specialize in foreign correspondence and investigative reporting on global issues.
International Business Consultants – Although larger corporations often keep business consultants on staff, they are generally hired as independent contractors for specific projects who conduct research, analyze the data, and present the findings. Although they conduct much of their work remotely, it is important for these international relations specialists to work on premises, getting to know the client and the intricacies of their operations. It is typical for consultants to work in teams.
Management Consultants: Management consultants solve problems and develop strategies for their international business clients. In general, they help clients solve specific, short-term goals.
Strategy Consultants: Strategy consultants, who also serve as crucial members of a consulting team, research and develop strategies for improving a company's long-term goals.
Risk Analysts – Risk analysts, most often referred to political risk analysts, follow trends and current events and then determine the risks associated with proposed business strategies based on:
Government instability
Current inconvertibility
Nationalization
Expropriation
Social conditions
Risk analysts gather information on a country or region, determine the sources of any related risks, and prevent their findings to business leaders making investment decisions. These international affairs experts may also prescribe risk management solutions for their clients and make recommendations before they invest in a specific region or area of the world.
Risk analysts provide their services to a wide array of clientele, including:
Large consulting firms
Insurance companies
International businesses
Financial companies
Rating services
Energy corporations
Banks (credit, fixed income, and equities)
Analysts possess a wide breadth of knowledge about countries, legal systems, and business practices. Analysts also work as specialists for rating agencies and organizations like the State Department.
Journalists – Journalists in international relations report on current affairs as they relate to international issues. International journalists may work for print publications, electronic media, or television/radio broadcasts. Depending on their field of expertise, international affairs journalists may report on issues such as:
Foreign affairs
Politics
Business
Arts
Sports
Health
Science
International Relations Jobs with Nonprofits and Nongovernmental Organizations
Just a few of the nonprofit organizations where international relations jobs abound include:
AmeriCorps
Idealist
Institute of International Education
Peace Corps
Teach for America
Transitions Abroad
Some of the leading international relations jobs in nonprofit organizations include:
Directors, Global Communications – Director of global communications are responsible for overseeing the full spectrum of media, marketing, and public relations. This includes leading projects, drafting press releases, fielding press calls, and coordinating cross-department marketing meetings.
Grant Writers – Grant writers prepare the documentation necessary to secure grant money from governments or foundations. The job duties of grant writers include developing proposals, writing project descriptions, and compiling other information required by grant makers.
Program Coordinators, Outreach – Program coordinators in outreach work in support of nonprofit initiatives. Their job duties include assisting with planning and logistics, tracking responses and participation, preparing meeting materials, and cultivating strong relationships with new and existing constituents.
Program Managers – Program managers manage the operations of a nonprofit's program. Their job duties include handling the organization's financial operations, overseeing the program administration, and directing the fundraising activities.
Development Directors – Development directors conduct fundraising campaigns that are consistent with the nonprofit's action plans and policies. This includes maintaining consistent contacts with potential donors, securing new sources of unrestricted financial support, and developing and submitting proposals for fundraising events.
Nonprofit Organizations Focused on International Relations
Foundations – Foundations are nonprofit, nongovernmental organizations that are self-funded and managed by their own trustees and directors. These organizations have a singular focus in mind—usually educational, social, religious, or charitable in nature. Foundations often make grants to other nonprofit organizations so as to sponsor research, social welfare, and other programs.
Humanitarian Aid Organizations – Humanitarian aid organizations focus on the less-developed regions of the world, many of which are plagued by malnutrition, deadly diseases, poor living conditions, weak education systems, civil unrest, and corruption. Humanitarian aid organizations are complex entities that involve the work of governments, NGOs, and intergovernmental organizations like the United Nations and the World Health Organization.
Think Tanks – Think tanks and research organizations focus on foreign policy and international issues. These non-partisan organizations employ approaches to finding long-term solutions to policy-related issues. Many times, contracts from private businesses, foundations, government, and endowments support these think tanks, which also produce major publications and organize professional lectures, conferences, and policy forums.
<!- mfunc search_btn -> <!- /mfunc search_btn ->
Other Jobs Related to International Relations
There are a number of cross-disciplinary fields within international relations:
International Law
International law deals with cross-border issues such as international business and human rights. Professionals in international law may focus their careers on:
Public international law (policymaking and international agreements performed by governments and intergovernmental organizations)
Private international law for private organizations and nonprofits
International Security
Professionals in international security work in every sector: government, private, and nonprofit. Although the government remains a major employer of international security professionals, think tanks, defense contractors, and NGOs also employ these security specialists. Their work often includes producing reports and forecasts used by political, military, and government leaders in decision-making.
Public Relations
Public relations specialists in international relations work to build, maintain, and promote the reputation of individuals, organizations, issues, and events. These professionals also work to improve relations between their clients and the public. Amnesty International is one such organization to utilize the services of public relations specialists.
<!- mfunc feat_school ->
Featured Programs:
Sponsored School(s)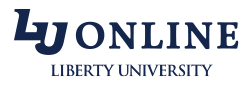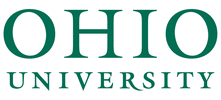 <!- /mfunc feat_school ->