The economy and politics of modern day China have been compared to a powerful dragon rising from a long sleep. How will this ancient country's modern politics impact the world at large?
India's increasingly warm relations with the United States has lead to joint naval exercises and India now holds the "biggest growing market for Americans".
<!- mfunc search_btn -> <!- /mfunc search_btn -> <!- mfunc feat_school ->
Featured Programs:
Sponsored School(s)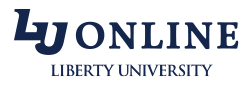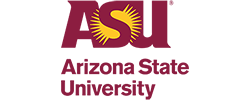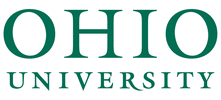 <!- /mfunc feat_school ->
Meanwhile, Southeast Asian countries like Thailand and Malaysia are working hard to find trade agreements that will satisfy both the new U.S. administration and the needs of their people.
If you've always been intrigued by Asian culture and politics, or if the thought of working in powerful emerging economies excites you, a degree in International Relations with a concentration in Asian Studies might be the niche you've been looking for.
What Are My Options for a Graduate-Level Education in Asian Studies?
When you choose an International Relations degree you have the option to focus on specific areas of interest: Development, Business, Security, Economics, Law, etc.
By adding a concentration in Asian Studies you'll have the chance to go deep into the intricacies of how this focus area operates within the Asian paradigm.
There are a handful of ways you can achieve an IR degree with an Asian concentration, depending on the institution you attend and also just how deep into a given area you want to explore. Here are some of the most common options:
Two-Degree Option
With this option you enter both an International Relations degree program and an Asian Studies degree program separately. In some cases you can do these programs concurrently, in other cases you will need to do them one after another. With some institutions this is the only way to add an Asian Concentration to your IR degree.
Benefits: offers a highly in-depth study for your chosen field
Drawbacks: the time and cost required can be daunting. Also, for some it would make more sense to get a master's degree in one and a doctorate in the other, depending on the time and finances they have available.
Dual Degree Option
Some universities offer a combination of the two degrees that can be completed within the standard 2-2.5 year time frame. Instead of taking the two degrees separately, the university offers a selection of classes from both programs.
Benefits: Taking this route means roughly 20 to 25 fewer credits than taking an International Relations and an Asian Studies program separately. It's also much more cost-effective than entering two separate programs.
Drawbacks: The overall program may have less flexibility for choice in terms of which courses you take; it's important to examine the school's course schedule in order to know whether you will be able to take the courses that best fit what you want to do with your degree.
Masters Degree in IR with Asia Course Emphasis
Not all schools offer a dual-degree option, but at some schools you can choose to take a certain number of elective courses from outside of the IR program (i.e., Asian Studies) or the IR program may offer a handful of region-specific courses you can take.
Benefits: You should be able to complete your degree within the standard time frame; if the schools offering a dual degree option are out of your price range or if you weren't accepted to any of them (there aren't many) this option might be a good alternative.
Drawbacks: Depending on how you are able to structure your courses you may not be able to go as deeply into the intricacies of US-Asia relations as you might at a school with a dual degree option.
Combination Degree Option
In this situation you would get one degree, say a BA or MA in Asian Studies and another degree, MA or PhD in International Relations. This may be especially applicable for those who already have an undergraduate degree in one of the two areas, or who know for certain they would like to go on to get their PhD.
Benefits: You can drill in and focus on one area of study at a time.
Drawbacks: Takes more time. You may have to switch schools for your second degree, which may or may not be a drawback. If the Asian Studies program isn't interconnected with the IR program it may focus more on art, history, culture and language than modern politics and economics. You'll want to closely examine the course offerings to make sure the program fits your needs.
Certificate add-on to International Relations Degree
Some schools offer the option for you to add on a graduate certificate in Asian Studies. This is especially helpful for those who already have a master's degree and aren't looking to complete a second master's degree. Others who would benefit from this option might include those with an undergraduate degree in International Relations who are simply looking to add an Asian Studies emphasis.
Benefits: Allows those who already have graduate degrees to add on an Asian Concentration that can be completed in roughly half the time of taking a second master's degree.
Drawbacks: Your course of study may be less in depth, although this is true for all options with the exception of taking two separate master's degrees.
What Can I Expect from an International Relations Master's with an Asian Studies Focus
With most programs you'll take the standard International Relations core classes but build in Asia-specific courses to round out your program. Examples of these Asia-specific courses include:
Asian Geopolitics
Asian Literature
Conflict Resolution in Asia
Economic and Social Development in China
History of Modern Asia (or country-specific history courses)
Human Rights Law
International Business Law
International Development and Foreign Policy (country specific)
International Finance and Asia
International Politics of East Asia
Language-Specific courses, see comments below
Major Religions of Asia
Pakistan and Radical Islam
Policy Factors in Environmental and Energy Management in Asia
Political Economy of East Asia (or country-specific courses)
Politics of Development in Asia
South Asia Social Structure
Stability and Conflict in Southeast Asia
The Chinese Military
Topics in Asian Art
S. China Relations
Do some of these courses seem outside of your interest area? Not a problem. Most programs allow you to focus on the general area you want to specialize in.
Do I Have to Learn a New Language?
Maybe. Most programs will include a language component, but not all programs expect it. It's also valid to note that just how much language learning is expected will change with the program and the institution.
<!- mfunc search_btn -> <!- /mfunc search_btn ->
But what if you don't know which country you want to focus on? How will you pick a language? To some extent the language options tend to be limited to those most used or that the school has specific connections to. You'll probably find Chinese, Japanese and Korean to be the most popular options. Even if you don't know which country you want to focus on, simply picking a language and diving in will bring you to a whole new level in your understanding of key differences between Asian and Western cultures.
Internships and Study Abroad Experiences: Becoming the Candidate Everyone Wants to Hire
Even if your program doesn't require an internship or study abroad experience you should make every effort to weave these into your degree program. Some students are tempted by higher paying (or just paying!) jobs during their educational career, but in the long run these choices can hurt their job potential and earning power.
Many students find their first jobs in International Relations as a direct result of connections made during their internship and study abroad experiences. Others receive job offers specifically related to projects they worked on in an internship or skills they learned overseas.
At the end of the day, if a company is looking at two identical applications it's likely that the one with hands on, outside-of-academia experience will make the most impact.
What Can I Do with a Master's Degree in Asian Studies?
Some of the obvious answers are that you could work in international business, development, or policy. These are just a few of the many options available to you, however. Take a look at the following lists and see if any of these choices jump out to you; understanding your options can help you better understand which schools have programs that will fit your goals and can also help you to organize your course schedule.
Potential Areas of Focus Within the Degree
Asia Business
Conflict Resolution
Development
Diplomacy
Economics and Related Policies
Environmental issues
Global Health and/or Health Policy
History and Culture
Politics and Policies
Research Methods
Science and Technology in Asia Relations
Security and/or Security Policy
Examples of Job Titles
Business Consultant
Development work
Economist/economy advisor
Editor
Foreign service
Global Health Programs
International Security (esp. policy jobs)
International Trade
Journalist
Lobbyist
Marketing or Social Media Strategist
Policy advisor
Political analysts
Private companies that work internationally
Public Relations Manager
Think Tank Researchers
Travel Consultant
Examples of Employers
Center for Strategic and International Studies
Central Intelligence Agency
DAI (Development Alternatives, Inc.)
Foreign News Services (i.e., English language news outlets in Asia)
North Head Consulting (Beijing)
State Department
U.S. Department of Commerce
U.S. Department of Defense
U.S. Embassies throughout Asia
Universities, U.S. and Foreign (lecturer/professor)
World Bank
World Vision
Getting Your Degree from a School You Want on Your Resume
As you can see the opportunities for someone studying International Relations with an Asia concentration are seemingly endless. So where should you go from here?
Narrow your focus down to the careers or focus areas that most interest you.
Explore the schools that offer the combination of courses that best match your interest.
Decide which degree options best fit your goals.
Start the application process.
We generally recommend that you apply to at least five programs. The average prospective student applies to 3-8 graduate programs, and by applying to at least five programs you increase your likelihood of getting into a solid program the first year you apply.
<!- mfunc search_btn -> <!- /mfunc search_btn ->
So what happens if you don'tget into one of your top choice schools?
It's important to know that many recruiters and HR departments hiring International Relations students only see the institution you attended as one aspect of the full package.
Students who work to stand out by chasing down challenging internships, getting involved in related professional associations, going above and beyond in their language learning, and participating in meaningful study abroad experiences can often make up for not getting into their "ideal" program.
Additionally, you may find that being in a program that is more general instead of highly specialized (i.e., Asian Studies vs. Chinese Economic Policy) you discover new interests that open the door for a career path you hadn't previously considered.
<!- mfunc feat_school ->
Featured Programs:
Sponsored School(s)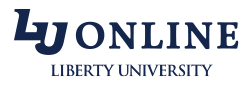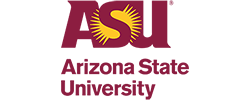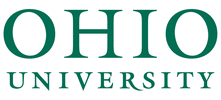 <!- /mfunc feat_school ->