Foreign policy advisors, as their title suggests, provide advice on a variety of foreign policy topics. Most foreign policy advisors work for a governmental agency or serve as political appointees for the state or federal government.
<!- mfunc search_btn -> <!- /mfunc search_btn -> <!- mfunc feat_school ->
Featured Programs:
Sponsored School(s)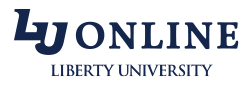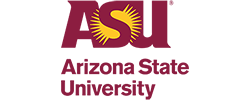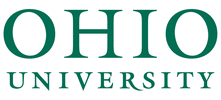 <!- /mfunc feat_school ->
Foreign policy advisors may come from a variety of backgrounds. They may be former scientists, lawyers, economists, and even teachers. These professionals in international relations perform research through experiential situations and provide the government and other public institutions with their findings. Their findings may be in a number of areas relevant to international relations and foreign policy, such as:
Trade
Global food supplies
Energy
The environment
Human rights
Foreign policy advisors are valuable in a variety of settings, including consulting companies, think tanks, universities, and nonprofit organizations. However, these experts in international relations are most often synonymous with the State Department, the Department of Defense, and the American Foreign Policy Council.
Foreign Policy Advisors in the Department of State, Department of Defense
For more than fifty years, foreign policy advisors—often referred to as POLADs—have been responsible for providing interagency communications and collaboration between the Department of State and the Department of Defense. There are now nearly 100 POLADs working in a number of capacities and settings, including component commands, major headquarters, and in military units within conflict areas of the world.
The Office of the Coordinator of the Foreign Policy Advisor Program (PM/POLAD) coordinates the Department of State and the Department of Defense's POLADs. The purpose of the PM/POLAD is to bridge the gap between these two federal agencies and serve as a central resource.
PM/POLAD coordinates and manages POLAD support, which is essential to U.S. foreign policy. The PM/POLAD fosters interagency approaches to national security; therefore, their duties include:
Identifying, recommending, referring and supporting foreign service officers assigned as POLADs to military organizations
Maintaining communication with deployed POLADs
Networking with military commands to ensure the proper assignment and engagement of POLADs
Discovering and placing new POLADs
The PM/POLAD also has one of the most enriching internship programs in the Department of State.
Foreign Policy Advisors in the American Foreign Policy Council (AFPC)
The American Foreign Policy Council has been deeply involved in U.S. foreign policy debate since 1982. This nonprofit organization brings information to those involved in U.S. foreign policy and assists world leaders with building democracies and market economies.
<!- mfunc search_btn -> <!- /mfunc search_btn ->
The AFPC works closely with members of Congress, the policymaking community, and the Executive Branch, providing insightful analysis on issues of foreign policy. Specialists in foreign and defense policy and foreign policy advisors provide their services to officials in all levels of government. These international relations professionals are responsible for:
Providing primary source information and policy options to those who make or influence national security and foreign policies for the U.S.
Arranging meetings and facilitating dialogue between America and other countries
Fostering the acceptance and development of representative institutions and free market economies throughout the world
The programs of the AFPC and its staff of foreign policy advisors include:
Central Asia Counterterrorism Project
China Program
Eurasia Program
Iran Freedom Initiative
Missile Defense and Proliferation Project
Russia Program
South Asia Program
How to Become a Foreign Policy Advisor
Foreign policy advisors often possess an array of educational and professional backgrounds. However, it is commonplace for these experts in foreign policy and international relations to earn a bachelor's or master's degree in foreign policy, international relations, or political science.
Graduate degrees among these professionals are commonplace, given the highly specialized knowledge required to perform this work. For example, a master's degree in international studies provides an interdisciplinary course of study that often allow students to concentrate their graduate work on a specific area within the field or a specific geographic area. Many of these programs also emphasize language skills, offering coursework in a wide array of languages.
Master's degrees in international relations, public policy, global affairs, and political science are often highly selective, requiring students to possess impressive undergraduate GPAs, GRE scores, and letters of recommendation. Top programs in international relations also offer top students generous fellowships that help offset costs.
Students seeking master's degrees in international relations may also find that many institutions offer joint partnerships with law schools and schools of economics and political science as to allow students to expand their knowledge in the field of foreign policy.
Internships at both the undergraduate and graduate level are often crucial for individuals interested in work as foreign policy advisors. Just a few of the organizations where students of international relations/foreign policy may seek internship opportunities include:
Salary Expectations for Foreign Policy Advisors
Although average salary statistics for foreign policy advisors are not readily available, recent job posts provide a considerable amount of insight into the earning potential for these professionals of international relations.
For example, a job post for a program analyst with the Department of State reveals a salary range of between $90,823 and $118,069. The program analyst coordinates and implements regional political and security policy matters in interagency discussions with foreign governments.
A job post for an executive director with the Department of State shows a salary range of between $121,956 and $183,300. The executive director advises and represents the Department of State on all international and domestic legal policy issues, in connection with U.S. foreign policy and the work of the Department.
<!- mfunc search_btn -> <!- /mfunc search_btn ->
The White House's annual White House staff salary report for 2014 also revealed that Anthony John Blinken, who serves as assistant to the President and Deputy National Security Advisor, earned a salary of $172,200, one of the top salaries for White House staffers.