The world is a smaller place today than it was yesterday, and it will be smaller yet tomorrow. New advances in transportation and communication technology have expanded the field of international relations to status of a major player in government, commerce, and non-profit organizations of every stripe.
<!- mfunc search_btn -> <!- /mfunc search_btn -> <!- mfunc feat_school ->
Featured Programs:
Sponsored School(s)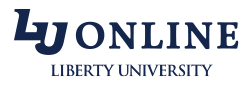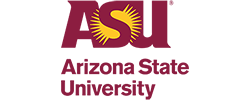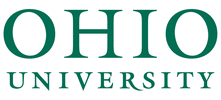 <!- /mfunc feat_school ->
A bachelor's degree is considered as the entry-level credential for most jobs in international relations. Even relatively low-level work as a research assistant, translation coordinator, or project assistant in international relations will require a four-year degree.
In the business world, although positions exist at every level for dealing with foreign governments and workers, language skills are usually an important requirement. Those skills typically come with a bachelor's program in international studies, along with valuable political, commercial, and cultural education.
Finally, a bachelor's degree is a critical step on the path to a master's degree in international studies. A master's program unlocks the highest levels of career options in the field. Even more than in other fields, have a bachelor's program in the same subject is considered important preparation when applying to master's programs.
The language skills and the cultural and political knowledge you receive in your bachelor's program will form the foundation of either a long career or even more advanced education in international relations.
Career Options for Bachelor's Degree Holders in International Relations
Pay rates and career options for international studies majors are all across the board. From HR generalists and senior strategy managers at multinational corporations to diplomats and State Department analysts, a bachelor's degree in international relations opens a vast array of career paths and salary ranges.
Government
The American government is one of the largest employers of graduates from international studies degree programs. Agencies ranging from the CIA to the State Department are primarily devoted to managing the nation's international relations and need top talent to do it. These include:
Department of Defense
Department of Justice
Department of Agriculture
Department of Commerce
Department of Energy
Agency for International Development
All such jobs conform to the federal General Schedule pay scale. As a rule, bachelor's degree holders will start out at a GS-5 level, with annual base pay between $28,945 and $37,630 depending on experience and exclusive of allowances for location and special qualifications. You can expect to advance as high as GS-7 ($35,359 – $45,970) before being capped until you further your education with a master's degree or better.
But those pay figures are slightly misleading, considering that many international relations roles will also qualify for other allowances such as:
Language skills
Foreign postings
Specialized analytical skills
The adjusted salary ranges are considerably more lucrative:
| | |
| --- | --- |
| Job Title | Salary Range |
| Political Analyst – CIA | $44,465 – $86,801 |
| Foreign Affairs Officer – State Department | $77,353 – $100,554 |
Business
Businesses are not primarily concerned with international relations per se, but multinational corporations operate in an environment that depends on the stability of the international system and their own capacity to operate within it. Consequently, expertise in international relations is highly valued in the business world.
Business roles for international studies graduates with bachelor's degrees include:
International sales staff
Cultural specialists
News reporters and producers
International Marketing consultant
Global communications staff
| | |
| --- | --- |
| Job Title | Salary Range |
| HR Manager | $46,000 – $98,000 |
| Executive Coordinator | $40,000 – $74,000 |
| Senior Supply Chain Manager | $78,000 – $124,000 |
| Divisional Merchandise Manager | $76,000 – $160,000 |
Non-Governmental Organizations
Non-profits or non-governmental organizations operate across national boundaries on larger missions serving humanity as a whole. They conduct operations or coordinate missions such as:
Famine relief and medical aid
Human rights monitoring and advocacy
Education
| | |
| --- | --- |
| Job Title | Salary Range |
| Non-profit Program Manager | $31,000 – $57,000 |
| Admissions Manager | $36,886 – $51,000 |
| Fundraising Officer | $31,000 – $49,000 |
Although these positions aren't necessarily the most high-paying roles a bachelor's degree can get you in international relations, they often come with great flexibility and responsibility. There is also plenty of cross-pollination between these jobs and business and government roles.
Selecting a Bachelor's Program in International Relations
Your choice of school will be influenced largely by your goals in attaining an international relations degree.
If you plan to immediately go on to graduate school, you might look at the bachelor's program at that same school to increase your odds of being accepted and become familiar with the department.
If you are planning to focus on a particular country or region, then you'll need to pick a program that has a strong concentration offering in that region. Or if your goals or primarily business-oriented, you'll look at the business and economic programs at that school.
You might find similar programs with slightly different titles, including:
Bachelor of Arts in International and Global Studies
Bachelor of Arts in International Relations
Bachelor of Arts in Global Studies
Bachelor of Arts in Global Affairs
There are relatively few bachelor of science degrees in international studies and, in practice, they have few differences with BA degrees in this field. The basis of study of the international system is essentially a humanities-based subject.
Concentrations
International studies degrees almost always offer concentrations in some of the various specialized subjects in the field. These are commonly offered to allow a regional focus to your studies, such as Asia or Europe, and frequently down to the level of individual countries, such as China or Russia. They sometimes also focus on topics outside of purely regional interests, including:
Environmental Studies
Human Rights
Political Economy
Communications
Foreign Policy and Diplomacy
Security
Migration and Development
Strong Global Ties
Although you can get a first-rate international studies education at many different institutions, large universities in major urban centers of trade, or in coastal cities with overseas ties have an edge when it comes the the breadth and depth of programs. Language classes and skills are easier to come by in diverse areas. Direct ties to businesses and government entities with overseas responsibilities are more common.
<!- mfunc search_btn -> <!- /mfunc search_btn ->
These factors influence the courses that are offered and usually the background of the instructors who will be teaching them. They also have implications for internship and capstone study opportunities that you may be offered as part of the program.
Online
Just as the internet has made international encounters and relations commonplace, it has made college studies available to students located anywhere in the world. Online courses are structured for maximum flexibility, allowing you to attend from any location and, typically, to consume course materials at a time of your choosing. In some cases, you may be able to take classes at a pace that works best for you.
Online programs are also an exception to the general rule that bachelor's in international relations require foreign language studies. If these programs do have a language requirement, it may involve testing out of those courses or satisfying them with in-person attendance at another school. However, since language skills are a major component of most reputable programs, and a major draw for employers, you'll want to investigate the specifics of these policies.
Language Skills
Some level of expertise in a foreign language is expected as either an entrance or graduation requirement in every international studies bachelor degree. For concentrations in particular regions or countries, a language from that area will usually be required. Strong foreign language programs should be a primary consideration for you in choosing a school for your international studies degree.
You can be sure that future employers will be considering your language skills carefully. A well-respected language program with native foreign speakers for instructors, and a body of those speakers available locally for practice, is one way to impress them.
Dual Track or Double Majors
Recognizing that international studies may not be a singular and complete base of knowledge for many jobs in the field, some colleges offer dual major tracks. This allows students to get a core grounding in international studies topics while also building their expertise in an adjacent field of study like political science, business, or ecology.
Even if you don't select a true double major, which will award you with two baccalaureate degrees on graduation, it's common to take a minor degree in another field for the same purpose.
Overseas Studies
In-person experience with the subject of study is always encouraged in collegiate education. In international affairs, those subjects are in other countries. Many programs include either requirements or opportunities to study abroad for some segment of the curriculum.
Studying aboard is both invaluable experience and potentially a major effort, so you'll want to look into these options carefully to find the right fit for your own finances and preferences.
International Relations Bachelor's Degree Core Curriculum and Electives
As with any bachelor's degree, you will be required to complete certain university-wide core courses to provide you with a well-rounded education focused on liberal arts knowledge and critical thinking skills. These will include courses in:
History
English
Literature
Communication
Mathematics
To a greater extent than other bachelor's programs, you'll find that many of these core competencies align closely with your international studies courses. The field is grounded in an understanding of history and culture, which is exactly what a liberal arts degree is designed to educate you in.
Unlike other bachelor's programs, though, your core curriculum will vary in specificity depending on your focus or concentration, in those programs that offer regional or topic-focused concentrations.
Foreign Language
Language studies are almost always a requirement of international studies courses. You will be expected to develop a certain level of proficiency in one more more languages in order to graduate.
Western and Global Civilizations
History courses will feature heavily in an international relations degree. The way things are has been brought about by the way things were, and you'll need to understand historical trends and influences to understand the modern system of national states. You'll learn how the Westphalian principles of order came to evolve into the current system of international law, and what the advantages and disadvantages have been. The balance of world power through the Cold War and after will be considered and discussed. Future models of civilization and international relations may be looked at.
Conflict and Conflict Resolution
Dovetailing with historical courses will be classes on international conflict and conflict resolution. Lessons learned from those histories have been distilled into principles and practices that you will be taught to apply to real-world conflict situations. International law and the rights and obligations of individuals states will be examined.
World Geography and Ecology
You won't be much use in any international relations environment if you can't reliably identify the countries you are dealing with. You'll take a look at the global map and how the lines on it came to be drawn. Similar courses in ecology and climate will discuss how countries affect one another indirectly, and how they both compete and cooperate in order to address ecological concerns.
Anthropology and Cultural Studies
The heart of international relations is essentially the dual reality that people are both the same everywhere and at the same time deeply different from one another. The environmental and sociological factors that contribute to those realities will be demonstrated to you in depth. You'll also do a deep dive into various cultures as they have evolved and exist today, particularly if you have chose a national or regional concentration for your degree.
Economics and Global Markets
You'll be educated on different economic systems, with a heavy emphasis in capitalism and its influence on the modern global trade system. Political economy is also a likely course of study, looking at economic and trade relationships as they are negotiated between state actors. The evolution of capitalism and the effects it has had on the global system, not only in market terms but also culturally and politically, are investigated.
Global Issues and Trends
These courses are a look at current affairs on the world stage. Intelligent instructors use these topics as an entry point to discussing global perspectives, crisis management and negotiation techniques, and the use of various sociological and political theories to assess and predict outcomes. Considering actions of individuals, nations, and businesses on the global stage, you'll see how current actors craft global policies and what the effects are on both national and international levels.
Electives
Electives play a greater role in international studies programs than in most bachelor's degrees. The great range of topics and the individual variation in regional or topical concentrations means that you will have to build your own program out of relevant courses that may have little overlap with those of another student in the same degree program. Electives can include subjects as varied as:
Terrorism
Global Environmental Change
Comparative Religions
Regional Electives
Comparative Politics and Political Systems
World Music
Migration and Migratory Trends
Accreditation Standards for Bachelor's Degree Programs in International Relations
Accreditation is the process by which a school is designated by a neutral third party assessor to maintain pedagogical and administrative standards that conform to the highest category of education. In the United States, accreditation is offered by a variety of non-profit organizations that are in turn recognized either the Council for Higher Education Accreditation (CHEA) or the Department of Education (DOE).
<!- mfunc search_btn -> <!- /mfunc search_btn ->
For colleges, the most highly respected of these accreditors are the six regional accreditation bodies in the United States:
Although each of these bodies has different specific standards and assessment techniques, they each make on-site assessments of college programs and weigh a variety of factors in making their decision, including:
Faculty and hiring practices
Methods for establishing curriculum and grading standards
Admission and student administration practices
Attending a fully accredited school not only ensures that you'll get the education you are paying for, it also validates your degree in the eyes of many employers or of graduate programs you might subsequently apply to.
<!- mfunc feat_school ->
Featured Programs:
Sponsored School(s)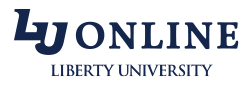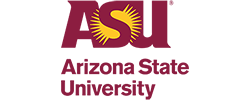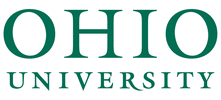 <!- /mfunc feat_school ->