It's true that modern Africa continues to face significant challenges, including unequal access to resources, unstable governments, disease outbreaks, and civil war. But these negative images don't define all of Africa today, nor do they define Africa's future. You don't need to research very long to discover that many African countries today are rising to meet these challenges and looking for partnership in their endeavors.
<!- mfunc search_btn -> <!- /mfunc search_btn -> <!- mfunc feat_school ->
Featured Programs:
Sponsored School(s)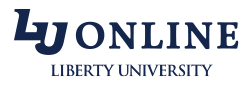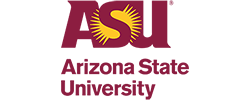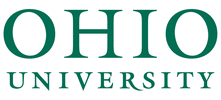 <!- /mfunc feat_school ->
Just some of the positive changes being seen in Africa today include:
Sub-Saharan Africa boasts some of the fastest growing economies worldwide.
Africa's middle class is growing with unexpected speed, preparing the region to become a solid market for consumer goods.
Solar power opportunities abound, with many businesses thriving "off-grid".
Large portions of Africa are moving away from labor-intensive economies to economies based on telecommunications, banking, and retail.
Africans are increasingly utilizing social media to impact politics and current events, evidenced by 2011's #OccupyNigeria and 2015's #BringBackOurGirls campaign.
Maybe you're drawn to the business potential of this emerging economy; perhaps you want to spotlight creative environmental and economic solutions developed by individual Africans via education or media outlets; or maybe you have some personal connection with the region and want to give back in some way.
Whatever compels you to study Africa, choosing an International Relations Degree with an African Studies Concentration provides you with the necessary foundation to join the journey and improve life within this vast and resource-rich region.
What Can I Do With a Master's in African Studies?
Choosing an African Studies concentration doesn't necessarily mean you will end up living in the African region. You may work Stateside as a policy advisor, researcher, educator, or even congressperson. You may travel back and forth to areas of Africa as a consultant or businessperson. Or you may find a role living and working in a specific region of Africa.
Careers this program might lead to include:
Account Management
Campaign Management
Community Education
Congress
Development Work
Diplomacy
Film
Fundraising
Health Promotion
Human Resources (for International Companies)
Immigration (Consultant or Officer)
International Banking
International Business
Journalism
Mediation
Museum Services
Non-profit Community Liaison
Political Affairs
Public Relations
Refugee Resettlement
Research and Policy Consulting
Social Work (esp. in refugee resettlement areas)
Student Affairs
Tourism
United Nations
University Education
USAID Programs
Writing
Places you might be able to find employment:
Following is a sample list of organizations that were hiring from IR-African Studies majors at the time of this writing:
<!- mfunc search_btn -> <!- /mfunc search_btn ->
Danish Refugee Council – Safety Planning Trainer Consultant (West Africa)
Universities – Assistant Outreach Coordinator
Improve Your Tomorrow – Program Director
Mission Essential – Socio-Cultural Analyst
National Democratic Institute – Project Assistant
Partnerships for Trauma Recovery – African Communities Liaison
United Nations – Public Information Intern
United Nations Foundation – Campaign Intern
World Learning – Academic Director
Other corporations, NGOs and federal agencies known to hire IR-African Studies graduates include:
Africa Center for Strategic Studies
Africa Research Institute
Concur
Honeywell International
NAACP
State Department
Stroz Friedberg
United States Government – Foreign Service
USAID
Various State Supreme Courts
World Relief
World Vision
These are just a sampling of the many places you might find work once you complete your degree.
*This sampling does not intend to stand as promise of employment; it is simply a sample list of the types of organizations that hire individuals with this degree.
What Can I Expect from an International Relations Degree in African Studies?
Many international relations programs allow students to choose one or two areas they want to focus on, often a country and/or specialty focus like global health, business, law or security.
These programs allow you to gain a deeper understanding of the opportunities and challenges in a specific region of the world.
When you choose a program with a concentration in African studies many of your courses will be geared specifically towards issues that relate to U.S. involvement in Africa.
Courses you might take in this program include:
African History
African Interventionism
American Foreign Policy of African States
Anthropology of Africa
Apartheid: Then and Now
Black Slavery in the Atlantic
Business Economic History of South Africa
Conflict and Peacemaking in Africa
Contemporary African Politics
Decolonization and Independence
Desert Biogeography
Designing Research-Based Interventions
Development Economics
Ethnicity and Identity in African Politics
Global Health
Human Rights in Africa
Islam (Africa-Specific)
Issues in Education
Literature and Society in Africa
Media representations of Africa
Modern Africa
Music of Africa and the African Diaspora
Political Anthropology
Politics and Foreign Aid in Africa
Race and Power
Science, Technology, and Medicine in Africa
Water and Sanitation in Developing Countries
Next Steps For Entering an African Studies Master's Program
If we've still got your attention chances are you're ready to put feet to your goals and start the process of finding an IR-African Studies program.
It's worth taking the time to go through each of the following steps in order to make sure you cover your bases and secure a position at the school and in the program that best suits you. Let's get started!
Step 1: Analyze Your Interests
As you can see from the career lists above this is a field with an incredibly wide variety of options. Before you choose a program, you'll want to figure out which options best suit your personality and natural talents.
Some choices will be pretty easy…if you hate math you probably won't want to work in finance or with an international bank (unless perhaps you join the marketing department). If you're known for always speaking the first thing that comes to mind, you might want to think twice about a role in diplomacy or mediation.
<!- mfunc search_btn -> <!- /mfunc search_btn ->
But not everything is quite so clear: Some aspiring journalists find themselves loving their business or development classes. Some with business aspirations end up focusing on diplomacy or law.
The goal here is to learn about the potential job types so that your interests can help inform your next step.
Step 2: Compare Course Offerings
Now that you have at least some idea of the types of work that most interests you, you'll want to explore the courses offered by the various IR-Africa Concentration programs.
You don't have to know exactly what you want to do, but if you're drawn towards research and policy work you'll want to pick a program that has enough suitable courses; some programs focus more on history and culture. Likewise, some programs offer very few courses in development and related issues, while others allow you to focus almost exclusively in this area.
Step 3: Explore Program Types
Do you already have an undergraduate degree in IR or African Studies? It's possible that some programs will have you repeating previous work. Are you coming in fresh with an unrelated undergraduate major? You might want to consider some of the more robust, 3+ year options.
Luckily no matter what your current IR or African Studies background, there is a program style that should connect with your needs. Most of the programs fall into one of the following types:
Certificate Add-On: This is the shortest program, where you add on either an International Relations or African Studies certificate to your existing degree. This can be completed in 12-18 months.
Single Degree with Africa Concentration: This is one of the most common options. Essentially you take the standard International Relations degree path but a portion of your courses focus specifically on IR issues related to the Africa region. This type of program can usually be completed in 2-2.5 years.
Dual Degree: This is very similar to the above degree, however in this case you take core courses from the International Relations and the African Studies departments of the school you attend. Because you will have a more robust portfolio of Africa-related courses, you will graduate with a dual degree, which on paper clearly reflects your study of both majors. Dual degrees can usually be finished in 2.5 years, and some can be completed in 2 years. Occasionally they require up to 3 years.
Two Degree Option: With this option you take a full course loadfrom both the International Relations and the Africa Studies departments. This can be a very comprehensive approach, giving you a robust platform to start from when you enter the job market. It can, however, be very expensive. Generally students finish the two degrees in 2.5-4 years, depending on the school and the course load they can manage.
Combination Degree Option: This option offers the most intensive, thorough option for study. It can potentially set you up to move more quickly into higher level positions in some fields, especially if you plan to work in a university or research setting. With this option you choose either IR or African Studies for your master's degree and then the other for your doctorate. So, for example, you might take a master's degree in International Relations followed by a doctorate in African Studies. While you work through your doctoral program you'll focus your research on areas where Africa issues and international relations intersect. This type of program will generally take anywhere from 5-9 years to complete, although it may take longer depending on how much you need to work each semester to manage finances.
Step 4: Consider Internship and Study Abroad opportunities
Most programs make room for internships, and some offer study abroad options within the program. While these won't be your foremost decision-making aspects of your school search, if you find yourself stuck between a handful of school options it's worth checking to see if one school offers specific study abroad or internship partnerships that fit well with your long term goals.
Some students give up internship and study abroad opportunities because they feel pressed by finances. In the long run, however, it is often the connections and experiences built during these opportunities that open the doors for your early jobs. Working to keep your debt down is wise, but taking a summer or semester to gain experience may boost you into a higher paying job once you graduate.
<!- mfunc search_btn -> <!- /mfunc search_btn ->
Once you've narrowed things down to a solid handful of options you'll need to do the hard work of applying. Applications can be time consuming and sometimes require travel for in-person interviews, but applying to multiple schools is worth the effort. The average prospective student (that's you!) applies to between 3 and 8 graduate schools, which creates a safety net in case their top choice schools don't work out.
Associations: Growing Through Community
Once you're in school or just getting ready to graduate you might want to consider joining one of the many associations related to your area of study. These associations provide a community for discussion ideas, learning about new research, and supporting one another. Some related associations include:
<!- mfunc feat_school ->
Featured Programs:
Sponsored School(s)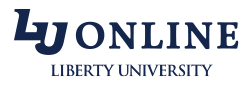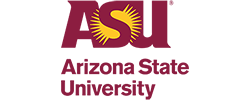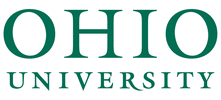 <!- /mfunc feat_school ->