If you're exploring options for narrowing your International Relations focus there are plenty of reasons to consider a concentration in European Studies. As a primary partner with the U.S. in many areas, Europe as a region, and the European Union in particular, share many of the same security and economic interests.
<!- mfunc search_btn -> <!- /mfunc search_btn -> <!- mfunc feat_school ->
Featured Programs:
Sponsored School(s)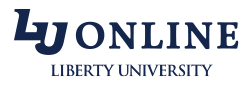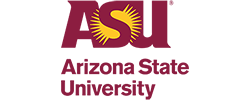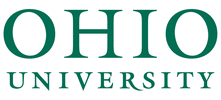 <!- /mfunc feat_school ->
Generally, U.S. relations with Europe are seen both in terms of our relationship with individual countries and in terms of our relationship with the intergovernmental EU.
What is the European Union?
The EU is made up of independent nations having their own form of government
On issues of joint interest, these nations delegate a certain amount of their sovereignty to a common institution
Decisions regarding these issues are made based on treaties all members of the EU have agreed to
Who Can Join the EU?
Countries with stable, democratic governments
Countries that respect rule of law
Countries that honor the rights of minorities
Countries with a functioning market economy
Countries that demonstrate the capacity to adopt and implement EU laws and regulations
Why U.S.—EU Relations are so Important:
28 of Europe's 50 countries are part of the European Union
The EU and U.S. represent only 12% of the world's population but almost 50% of the world's GDP
The EU represents the world's largest trading bloc and the main trading partner with the U.S. for goods and services
The EU and U.S. together account for 80% of official development assistance given worldwide
The EU's climate and energy targets outpace those of any other region worldwide
The EU won the 2012 Nobel Peace Prize for their six decades of active advancement in the areas of peace, reconciliation, democracy, and human rights; they tend to champion many of the same political and humanitarian ideals found in the U.S.
What about Everybody Else?
The 22 countries that aren't part of the EU relate to the U.S. on a state-by-state basis. Relations with the US and these countries range from excellent to rocky.
Some of these countries are in the process of applying to the EU, while others prefer to remain unattached.
Challenges Facing U.S. – Europe Relations
The later half of the 2010's saw a number of unexpected upsets affecting U.S. – Europe relations:
Ongoing questions about Russia's involvement in influencing the U.S. political system as well as their interference in other countries continues to strain U.S.—Russia relations.
Cooling U.S.—German relations require wisdom and tact as we move forward.
The U.S. withdrawal from the Paris climate agreement cooled U.S.-EU relations while simultaneously creating discord within the U.S.
Brexit left financial upset and political confusion in it's wake, creating uncertainty in the next steps for many countries relating with the UK and EU.
Administration changes in the U.S. have thrust NATO into rocky waters.
Your Role In U.S.-European Relations
As you can see, the opportunities and challenges facing U.S.—Europe relations abound. Whether you choose to focus on a specific country and/or language group, or to focus on the EU, your studies will place you right in the center of major ongoing change and growth in many areas: economics, environment, human rights, national security, and global stability.
How Do I Become A Specialist in U.S.—Europe Relations?
If everything you've read above excites you, or maybe if a single segment of U.S.—Europe relations has caught your attention, there are specific steps you'll need to take in order to prepare yourself for a related career. As you read through the steps, remember that the thoroughness with which you plan your journey can influence how far you go in your career.
Step 1: List Your Top Interests
From working national security to collaborating on environmental initiatives or managing issues of trade and inflation the focal areas in European Relations abound.
To help you find a general direction to start aiming for, try this:
List all of your natural talents, interests, and areas others tend to affirm you.
Read through the many job descriptions listed on our site and take note of the ones that seem to fit your list.
Also note jobs that you're not sure you have the talent for but that spark excitement in you.
Look for similarities among the jobs you've listed. Do they tend to require travel? A knowledge of economics? Research? An ability to relate with diplomacy and tact? Take note of these similarities.
Once you've gone through these steps, it's likely that certain types of work will have risen to the top of the list. Take note of these types in preparation for your next step.
Step 2: Explore School Course Offerings
Yes, we know it would be so fun to go to a college near the beach or in the mountains or in a big and wild city where all the action is happening. But at graduation will those things influence the trajectory of your career? Probably not.
What will influence you, however, is how well you prepared for the type of job you want. One important part of that preparation is taking courses to give you a solid foundation to launch from.
<!- mfunc search_btn -> <!- /mfunc search_btn ->
Most schools offer a run-down of the required and elective courses offered for each major right on their website. If a school you're interested in doesn't offer this, don't be afraid to contact them and ask for the information.
Following are just a sampling of the courses offered to students studying international relations with a concentration in European Studies, by focus area (note that some areas have considerable overlap but courses are only mentioned once):
Business and Economy
Business Management in Developing Countries
International Banking
Business Law
Business Dynamics in Eurasia
Economics of Corruption
Communications/Media
Global and International Communications
Covering Conflicts: Peace, War, and Media
Cultural Aspects of International Business
Politics of Data
Visual Anthropology in Film and Media
Political Communication
Media, Politics, and Advocacy
Culture, Population and Language
Various Language Options
French Literature
Russian Prose
Enlightenment Spain
Ordinary Lives: A Social History of the Everyday in Early Modern Europe
Religion and Politics: Comparing Europe to the U.S.
Eastern European Jewish Literature
The African Diaspora
Development
Global Population and Development
Refugees in the 21rst Century
Sustainable Development
Development Economics
Environment
Caspian Sea Energy Resources
Energy in Europe: Security, Transformation, Governance
Global Climate Change
Environment and Society
Foreign Relations, History, and Politics
EU Foreign Relations
Modernization, Imperialism, Globalization
Eastern European History
British Imperialism
Turkish Politics and Society
Ukraine and Georgia: Between Russia and the West
History and Politics of Caucasus
Nationalism in Russia and Eurasia
Law and Disorder from Socialism to Post-Socialism
Conflict Resolution in the former USSR
Politics of European Security
Immigration and European Politics
Law, Diplomacy, and Global Governance
Religion and Politics
International Law
The Law and Policy of Climate Change
Law for Sustainability
International Human Rights Law
Security and Conflict
Security Issues in Russia and Eurasia
Science, Technology and National Security
Central Asia: Security Politics, Society
Nontraditional Security Issues
Cyberspace and International Security
Drug Trade and Drug War
Ethnic Political Violence
Social Justice
Gender and Sexuality in World History
Ethics in the World's Religions
Global Justice
Women and World Politics
Politics of Islam and Gender
Globalization and Social Change
Your goal now is to look through your list of career interests and compare it to the course offerings at various schools. Some schools have programs that lean heavily towards diplomacy, security, and policy issues. Others may be more focused on culture, language, and development issues.
Step 3: Compare Program Types
What you might not know is that there are a wide variety of program types that you can choose from. Some will have you out in a year and others will have you in school for anywhere from 7 to 9 years, depending on how much you need to work to supplement your income. Below are the most common program options that you'll run into, and understanding them can help you narrow down your school choice.
Certification Option: If you already have a Master's degree in International Relations and simply want to add a certification in European Studies this is the option for you. Certification programs usually run 12-18 months and focus on the core courses related to European Studies.
Single Degree With European Studies Concentration: With this option you choose an International Relations degree but will also select core classes related to European Studies as your electives. This option generally takes 2-2.5 years to complete.
Dual Degree Option: With a dual degree you simultaneously take the core classes from two separate degree programs: International Relations and European Studies. This option will take less time than completing the two degrees separately, usually taking 2-3 years to complete.
Two Degree Option: If you're ready to spend a little more time you can choose to complete two full degrees, one in International Relations and one in European Studies. This can take anywhere from 2.5 to 4 years to complete, and will generally cost significantly more than any of the preceding options.
Combination Degree Option: A final option is specific to those wanting to go on to pursue their doctorate. With this option you complete your master's degree in one program and then go on to do your doctorate in the other, while maintain a sort of dual focus. So, for example, you might complete a master's degree in International Relations and then go for your doctorate in European Studies. Your doctoral research, however, would focus on issues directly related to the intersection of some IR/European Studies issue.
Step 4: Apply Like You Mean It
So you've narrowed things down a bit to your preferred areas of study and program types. You may even have a top school that you really, really, really hope to get into.
Unfortunately, there may be a fairly long line of other students hoping to get into that same school. So what should you do?
Cover your bases. Pick 5-8 schools that you would be happy to attend and then treat the application process for each one just as if it were the most important one.
The average student applies to 3-8 schools, but unless you have some pretty awesome grades and personal experience (and awesome doesn't mean a 3.8 GPA plus a semester abroad), you need to be prepared for the fact that you might not get your top choice. But…you might. So you also don't want to count yourself out of the running for that top school you're dreaming of.
Final Thoughts: Well Rounded Gets The Job
Did you know that some government agencies specifically try to hire from a variety of "famous" and "not famous" schools? Not only that, over and over those entering the job market in this field discover that your coursework and school are only one aspect of what makes you marketable. Many organizations look closely at how you handled your time in school. Did you seek out growth opportunities beyond the classroom? Did you demonstrate passion for the field? Some additional areas that can help you stand out include:
Internships
Study Abroad Experiences
Graduate Fellowships
Advanced Language Skills
Involvement in Related National Associates
So maybe you didn't get into your top choice school that had that incredible social justice program. Look for a way to make social justice the focus of your internship. Offer to volunteer with a program that addresses justice issues overseas. Choose a related topic for your capstone. Show potential employers that you've put in the work to learn as much as you can with the resources at hand.
<!- mfunc search_btn -> <!- /mfunc search_btn ->
While it can be tempting to take a paid summer job over an unpaid internship, in the long run it might not be worth it. Most jobs today are secured on the basis of connections; it's very likely someone you met, or the connection of someone you met, during your internship or involvement in a related association will be the door-opener for your first job. Taking three months to handle grunt work on a campaign or in an NGO might step you into a position years ahead of what you otherwise would find at graduation.
<!- mfunc feat_school ->
Featured Programs:
Sponsored School(s)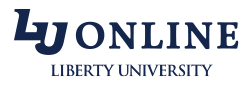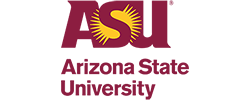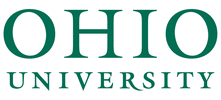 <!- /mfunc feat_school ->