Our world now functions as a global marketplace, with multinational and multi-domestic corporations conducting operations across national borders and around the world.
<!- mfunc search_btn -> <!- /mfunc search_btn -> <!- mfunc feat_school ->
Featured Programs:
Sponsored School(s)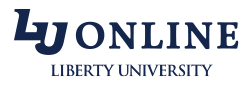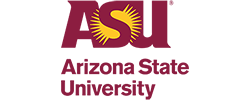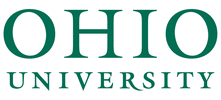 <!- /mfunc feat_school ->
Business professionals with a global perspective and a functional focus are extremely valuable to companies with international operations and ventures as they look to remain competitive in the international marketplace, enter emerging markets, procure materials and components from abroad, and expand operations overseas.
The professionals whose expertise and proficiency ensure successful global business generally fall into one of five domains of international business:
Global Business Management
Global Marketing
Supply Chain Management
Trade Finance
Legal/Regulatory Compliance
International Business Careers By State
Global Business Management Jobs
International Business Development Director/Manager – International business development directors/managers are senior-level business executives that identify and analyze the strengths and weaknesses of an international company and develop strategic plans to respond to both. They also define and deliver opportunities for their clients regarding new business partner relationships.
International business development directors set goals to ensure a company's growth and market share. They also oversee new product development and the implementation of strategic plans.
International Human Resources Manager – International human resources managers oversee all non-US human resources operations and foreign-based employees. These human resources professionals are responsible for ensuring the smooth operation of all aspects of daily operations. Their expertise allows them to interpret human resource policies issues for expatriates and provide guidance on host-country labor laws and other legal issues.
Global Marketing Jobs
International Marketing Director/Manager – International marketing directors/managers oversee the global/regional marketing operations of a business and develop marketing strategies and entry plans to align with a company's goals.
The work of international marketing directors also includes:
Determining pricing structure in foreign markets
Overseeing advertising/promotion campaigns
Monitoring and assessing sales performance
A similar profession is the exporting marketing representative, who develops and executes marketing plans and entry strategies as well as oversees promotion and advertising efforts through trade events and other types of media.
International Sales Manager – International sales managers oversee the global sales efforts of an international company by:
Setting and monitoring sales goals
Identifying prospective buyers
Negotiating price, payment, and delivery terms
Closing deals
Providing customer support
Similarly, export sales representatives identify customer needs and solutions, contacting clients, making offers, writing proposals, and coordinating distributor networks.
<!- mfunc search_btn -> <!- /mfunc search_btn ->
Market Research Analyst – Market research analysts determine the best marketing strategies for an international company through research efforts. Their job duties often include conducting user needs surveys and assessing:
Global opportunities
Market accessibility
Competitors and competitive factors
End user segments
Distribution channels
Promotion media
Regulatory requirements
International Trade Specialist – International trade specialists are international business professionals that counsel business clients on the process of exporting goods or services overseas. This process includes providing their clients with country/industry market information, facilitating matchmaking, and serving as a liaison with overseas business partners.
Supply Chain Management Jobs
Freight Forwarder/International Shipping Specialist – Freight forwarders, also often called international shipping specialists, assist exporters when preparing shipments for overseas delivery. Their work includes preparing the required shipping documents, arranging for the transport of goods, tracking goods to their final destinations, and taking possession of goods.
Freight forwarders serve as valuable advisers to their clients, helping them decide how to best transport goods to certain areas of the world and calculating the costs involved with transporting goods to their destination. Most importantly, these international business professionals ensure that their clients comply with all import laws of foreign countries.
Procurement Manager – Procurement managers obtain and compare supplier information regarding price, quality, and delivery. These international business specialists also identify the best supply sources and prices and negotiate contractual conditions and prices with suppliers.
Procurement managers also track the delivery status of procured goods and recommend new or alternate sources of materials and products for their clients.
Global Trade Finance Jobs
Trade Finance Specialist/Loan Officer – Trade finance specialists advise clients on their payment terms and options and provide short- or medium-term financing to meet the needs of their international clients. Job duties of trade finance specialists include:
Identifying current trends in global exporting as to understand the risks involved with various payment methods
Evaluating international monetary policies
Examining foreign exchange markets
Forecasting foreign exchange rates
Export Credit Insurance Specialist – Export credit insurance specialists assess the political, economic, and commercial risks of entering into business transactions with foreign companies. They also enact company policies to protect against those risks.
Export credit insurance specialists may work for private insurance companies and governmental export credit agencies, where they issue insurance policies as risk management products.
Global Legal/Regulatory Compliance Jobs
International Attorney – International attorneys protect the rights of international traders and investors while minimizing their legal risks and complying with regulatory requirements. International attorneys often specialize in a specific field of international law, such as e-commerce, commercial law, or intellectual property rights.
<!- mfunc search_btn -> <!- /mfunc search_btn ->
Their work includes performing legal research, advising clients of their rights and obligations, and taking appropriate legal action to protect their clients' interests.
International Accountant – International accountants help clients manage their financial and tax records while minimizing their tax burdens from international trade and investment activities. Their work includes:
Assisting clients on budgetary issues
Advising their clients on the most cost-effective ways to conduct international affairs
Calculating their clients' tax liabilities
Managing operating costs, expenditures, and income
Preparing financial statements
Conducting audits
Import/Export Compliance Specialists – Import/export compliance specialists ensure their clients are in compliance with all import/export laws and regulations. These international business professionals are also required to:
Assess licensing requirements
Apply for import/export licenses
Maintain comprehensive records of transactions
Investigate any non-compliance issues
Prepare voluntary disclosures and corrective action plans
Conduct compliance reviews and assessments
<!- mfunc feat_school ->
Featured Programs:
Sponsored School(s)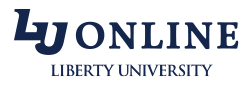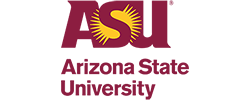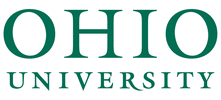 <!- /mfunc feat_school ->