Striving for a greater quality of life for humans is the foundation of international development. Although the concept is not always clearly defined, its goal certainly is: to reduce poverty, boost prosperity, and ensure sustainable development in the developing world.
<!- mfunc search_btn -> <!- /mfunc search_btn -> <!- mfunc feat_school ->
Featured Programs:
Sponsored School(s)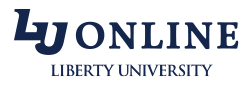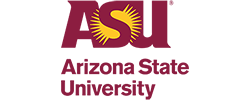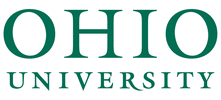 <!- /mfunc feat_school ->
International development is dedicated to improving the world's most economically disadvantaged regions, with the ultimate goal of addressing causes of poverty and empowering citizens with the tools and knowledge they need to improve the well-being of their own communities.
International development projects may focus on a single, transformative project or a series of projects, all of which promote key aspects of a healthy society:
Foreign aid
Governance
Environment
Health care
Human rights
Economics
Security
Conflict
Human rights
Education
Gender equality
Disaster preparedness
Infrastructure
International development seeks to implement long-term solutions to issues in developing countries by arming them with the tools needed to achieve and maintain sustainable solutions. In other words, organizations involved in international development focus their efforts on long-term and sustainable solutions designed to promote economic development, education, global health, and infrastructure development.
Jobs in International Development
International development remains a catalyst for change, whether through debt relief, budget support, impact investing, or technical assistance. A great number of organizations within the global community focus their efforts on this cause:
Multilateral and bilateral donors
Intergovernmental agencies (United Nations, International Monetary Fund, etc.)
Foundations (Bill and Melinda Gates Foundation, Elton John AIDS Foundation, etc.)
Academic institutions/research organizations (Brookings Institution, Center for Global Development, etc.)
Governmental agencies (U.S. Agency for International Development, U.S. Department of State, U.S. African Development Foundation, etc.)
Nonprofit organizations (Save the Children, Oxfam International, etc.)
Private companies
Consultants
Advocates
Entrepreneurs
Jobs in international relations are diverse, given that this field encompasses a broad range of concepts, such as:
Competitive strategy
Privatization
Corporate responsibility
Social and economic policy development
Human rights
Democracy building
Legal reform
Investment policy
Business-government relations
Sustainability
Negotiations
Ethics
Areas of specialization in this field provide the clearest picture of available job opportunities. International development career categories include:
Peace Building – Peace building work is done in war-torn areas of the world that are either working toward peace or have recently achieved peace. As such, work in peace building is viewed as potentially dangerous and often highly restricted.
Development Aid – Development aid is long-term aid (usually measured in terms of years) that may fall under one or more categories (education, infrastructure, healthcare, etc.)
Relief Work – Known as aid work or humanitarian assistance, relief work is usually high-paced and short-term, as it is done in response to a sudden emergency. It is often a precursor to long-term international development programs and initiatives.
<!- mfunc search_btn -> <!- /mfunc search_btn ->
Jobs in international development are listed on an international aid job board, revealing the wide scope of professionals within the field:
Monitoring, Evaluation, Learning, and Sharing Thematic Director – Ethiopia
Crop Productivity Enhancement, Thematic Director – Ethiopia
Finance and Administration Coordinator – South Sudan
Project Coordinator – South Sudan
Field Project Coordinator – Congo
Senior Associate, Growth Strategy and Development – Hong Kong
Director, Recruitment, Selection and Marketing – Europe
Head of Operations – Sierra Leone
Global Coordinator – South Africa
Human Rights and Gender Coordinator – Afghanistan
Organizational Capacity Development Consultant – Malawi
Business Development Coordinator – Nigeria
U.S. Agency for International Development (USAID), the lead U.S. government agency that works to end extreme global poverty, is a major source of international development jobs through its many agencies and bureaus:
International Cooperation Specialist, Bureau for the Middle East
Monitoring and Evaluation Specialist, Foreign Service
Project Management Specialist, Bureau for Asia
Acquisition and Assistance Specialist, Bureau for Africa
Health Science Specialist, Bureau for Global Health
Senior Procurement Analyst, Bureau for Democracy, Conflict and Humanitarian Assistance
Senior HIV/AIDS Advisor, Bureau for Latin America and the Caribbean
Tracking the Progress of International Development Efforts
All international development efforts begin by identifying and analyzing concrete data associated with the country or region, such as:
Gross domestic product
Average per-capita income
Literacy rates
Maternal survival rates
Life expectancy
Human rights
Political freedoms
While in progress, international development efforts are closely monitored to determine how effectively they improve the lives of citizens in under developed parts of the world in terms of the points named above. This is the ultimate metric for gauging the success of international development efforts. Looking at the rate at which improvements occur and the overall efficacy of the efforts put forth are crucial to determining what modifications may be needed to achieve the best results.
According to the Center for Global Development, there has been more progress in reducing poverty and improving health and education in developing countries in the last 50 years than at any other time in history.
For example:
Diseases like smallpox and river blindness have been virtually eradicated
The number of people living in extreme poverty (identified as being less than $1.25 per day) has fallen from 1.8 billion in 1990 to 1.4 billion in 2005
The number of new HIV infections has fallen 21 percent since its peak in 1997
Degrees in International Development
Degree programs in international development exist at both the bachelor and master's levels. Degrees in international relations provide students with the opportunity to embrace the theory and practice of improving the quality of life of people in developing countries and regions of the world.
Bachelor's Degrees in International Development
At the bachelor's level, international development programs are designed as a Bachelor of Science (BS) or Bachelor of Arts (BA) in International Development, although availability of these programs is quite limited.
An undergraduate degree in international development provides students with a cross-disciplinary understanding of economics, sociology, law, political science, anthropology, and language. Major coursework includes study in:
International development
Sustainable development
Information technology
The coursework of a bachelor's degree in international development is often supplemented with study abroad opportunities, and many culminate in an internship/volunteer experience with an international development organization.
<!- mfunc search_btn -> <!- /mfunc search_btn ->
Master's Degrees in International Development
Master's degrees in international development allow students to become the next generation of international development leaders, exposing them to the latest research, best practices in the field, and experiential learning opportunities.
In addition to a bachelor's degree from an accredited college or university, admission into a master's degree in international development often requires:
GRE scores
Resume
Statement of purpose/essay
Letters of recommendation
Minimum undergraduate GPA
These advanced degrees, which may be structured as either a Bachelor of Arts (BA) or Bachelor of Science (BS) in International Development, allow students to explore the socio-economic, political, and environmental realms of international development, with a focus on the world's developing nations.
The scope of study in a master's degree in international development is broad, with courses preparing students in such areas as:
Policy analysis
Program design
Gender analysis
Humanitarian assistance
International education
Technology and development
Social assessment
Cost-benefit analysis
Monitoring and evaluation
Rapid appraisal techniques
Conflict resolution
In addition to a core set of classes, these graduate programs allow students to concentrate their degree on a specialized professional area, such as:
Small enterprise development
Globalization
Political economy
Development economics
Community development
Development policy
Finally, internships and practicum experiences are commonplace among master's degree programs in international development, with students often required to study abroad and apply their theoretical study in real-world experiences. Many programs require the completion of a capstone experience, a research–based project with related fieldwork in their focus area.
International Development Resources
The Center for Global Development conducts research and analysis on a wide range of topics related to how policies and actions of the rich and powerful affect poor people in the developing world. Samples of their research include:
Globalization
Health
Migration
Aid effectiveness
Climate change
U.S. Agency for International Development (USAID) is the lead U.S. government agency that works to enable emerging societies to succeed. This agency works in over 100 countries, protecting human rights, improving global health, strengthening democracy, and furthering education, among many others.
The World Bank, International Development Association
The International Development Association helps the world's poorest countries by providing loans and grants for programs that bolster economic growth, improve people's living conditions, and reduce inequalities. IDA is one of the largest sources of assistance for the world's 77 poorest countries, 39 of which are in Africa.