According to the U.S. Department of State, there are approximately 1.5 million NGOs in the United States, taking on a wide array of issues, such as the environment, women's rights, and economic development. Many other not-for-profit organizations operate in fields not related to politics. These include volunteer organizations that often focus their work on vulnerable people or marginalized populations.
<!- mfunc search_btn -> <!- /mfunc search_btn -> <!- mfunc feat_school ->
Featured Programs:
Sponsored School(s)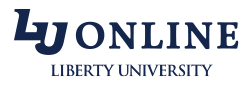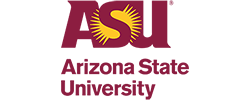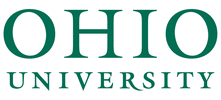 <!- /mfunc feat_school ->
Non-governmental organizations (NGOs), defined as non-state, nonprofit, voluntary organizations, promote tremendous changes in society, particularly on an international level. NGOs are entities that are distinct from governments; therefore, they are able to mobilize and expand support for causes that transcend borders in a completely nonthreatening manner.
Though not affiliated with any government, the work that international NGOs perform can have a powerful influence on international politics, while focusing on global problems like human rights violations and climate change—problems that are not often a priority for standing governments. NGOs, particularly in the past half century, have become international powerhouses capable of mobilizing support, particularly for poor and underrepresented countries.
NGOs working on a global scale, now more than ever, must be able to transcend boundaries and work efficiently and swiftly to provide support, assistance, and aid to nations and populations in need.
These privately funded organizations rely on dedicated managers and program directors to take on these goliath challenges by allocating resources, rallying volunteers, and organizing supplies, goods, and services—often under impossibly tight budgets.
To fully understand the work of NGO managers and program directors, it is important to first gain an understanding of the importance of humanitarian aid, human rights advocacy, and environmental protection in our modern world:
The Importance of NGOs and Their Place in the World
International NGOs help deliver services, enrich the democratic process, and provide basic and often crucial assistance, services, and supplies to those in need. NGOs promote economic growth, human rights, and social progress.
International NGOs work to:
Strengthen health and education at the community level
Support civil society in democratic reforms
Assist countries recovering from disasters
Promote inclusive economic growth
Contribute to host government and national priorities
According to the Global Journal's 2015 report, the U.S. is the world leader in providing international humanitarian aid, with a full 26 percent of all international NGOs located in the States. Among the top 10 NGOs in the world, three are based in the U.S.: Acumen Fund, Partners in Health, and World Vision.
In all, 38 U.S. organizations ranked among the top 100 NGOs in the world. The highest ranked NGOs of 2015 were based out of the UK: Oxfam, Islamic Relief International, and Save the Children.
The importance of NGOs in the world is undeniable, although their impact is often underestimated.
One of the best ways to organize NGOs is by their area of focus:
Membership association
Humanitarian organization
Human rights organization
Environmental organization
Women's organization
Children's organization
Youth organization
Peace and conflict organization
Job Duties and Responsibilities for NGO Program Directors and Managers
NGO program directors and managers must possess knowledge in key areas of management, from setting and implementing strategies to marketing and fundraising. Like their for-profit company and governmental agency counterparts, directors and managers of NGOs must understand the value of planning strategically and monitoring and evaluating outcomes with an eye on concrete objectives.
<!- mfunc search_btn -> <!- /mfunc search_btn ->
Directors and managers of international NGOs must be able to successfully:
Create a vision that is singular and that provides unity and inspiration within an organization
Lead and manage by motivating employees to remain optimistic even when faced with challenges and encouraging good performance and values
Allocate resources and supplies as to ensure staff and volunteers can complete their responsibilities to their highest potential
Create programs and challenges that are as effective and efficient as possible
Ensure that all implemented activities are relevant to the mission and vision of the organization
Engage the external community as to build and maintain essential relationships
Invest in building relationships, both with the outside community and with the population that the NGO is targeting
Support and connect with the population targeted by the NGO
Be the public face of the NGO
Carry out fundraising efforts with only the highest ethical standards
Identify fundraising strategies that benefit and complement the mission and vision of the NGO
Successful directors and managers of NGOs:
Advocate and embrace change
Listen to the needs of the people they serve
Recognize and support change within a specific population
Utilize essential interpersonal, communication, and listening skills
Support the NGO's board members by supporting their operations and administration
Degree Requirements to Become an NGO Program Director or Manager
Managing international NGOs can present a challenge to even the most seasoned business professionals, as they present complex environments that require an unprecedented level of managerial skills, as well as a deep understanding of the socioeconomic and political context in which they operate. Therefore, directors and managers of these organizations must have a deep understanding of international relations, as well as knowledge of the management challenges presented in this field.
An undergraduate degree in a business-related field, such as finance, marketing, and management, is a good, first start for achieving a job with an NGO; however, senior-level positions, particularly with large organizations, typically require a master's degree in majors such as international business, international relations, political science, and global affairs.
A master's degree in international relations is a practical choice for individuals with an interest in top-level NGO positions, as it allows them to study how cultures and customs integrate into business, politics, and society. A Master of Arts in International Relations, for example, prepares students through the study of the structural characteristics and dynamics of humanitarian issues within the global community.
Related coursework in a master's degree in international relations often includes:
International relations theory
International security
International political economy
International organization
Foreign policy analysis
Overseas study experiences and internships are crucial for students of international relations. Just a few of the U.S.-based NGOs where international relations graduate students may seek volunteer/internship experiences include:
Earning Potential for NGO Managers and Directors
INsideNGO's 2013 U.S. Headquarters Salary, Benefits, and Human Resources Policy Survey revealed that 61 percent of the 119 benchmarked NGO positions saw increases of 5 percent or more in base salaries between 2011 and 2012.
Increases were seen across all departments and skill levels, from entry-level to senior-level positions. Overall, 10 positions had a 10 percent or higher increase in average median base salary between 2011 and 2012.
<!- mfunc search_btn -> <!- /mfunc search_btn ->
The following is a sample of NGO manager/director salaries as published in the 2012 InsideNGO Headquarters Report:
Program Director

Low salary range: $52,000-$165,000
Median salary: $115,275
High salary range: $82,408-$283,993
Program Specialist

Low salary range: $29,890-$73,689
Median salary: $56,722
High salary range: $40,000-$132,640
Finance and Accounting Manager

Low salary range: $43,570-$92,800
Median salary: $81,715
High salary range: $63,400-$139,200
Grants and/or Contracts Manager

Low salary range: $49,900-$82,981
Median salary: $77,253
High salary range: $77,173-$180,304
Major Gifts Manager

Low salary range: $54,570-$91,800
Median salary: $72,215
High salary range: $60,000-$168,257
Director, Public Policy/Advocacy

Low salary range: $61,212-$115,140
Median salary: $114,157
High salary range: $91,818-$207,251
<!- mfunc feat_school ->
Featured Programs:
Sponsored School(s)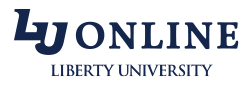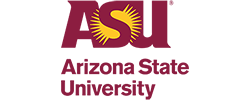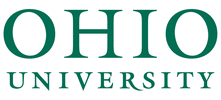 <!- /mfunc feat_school ->