Have you ever thought about the incredible interconnectedness of the U.S., Latin America and the Caribbean? What might it look like for you to play a role in the bigger picture of U.S.-LAC relations?
In many ways this is a fascinating time to be part of the larger discussion and search for solutions in all areas of US-LAC relations, from economics and politics to development and environmental issues.
<!- mfunc search_btn -> <!- /mfunc search_btn -> <!- mfunc feat_school ->
Featured Programs:
Sponsored School(s)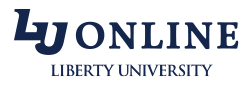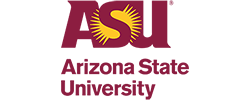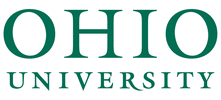 <!- /mfunc feat_school ->
Today, the LAC region:
Buys over a quarter of all U.S. exports
Supplies more oil to the U.S. than any other region of the world
Offers an increasing number of creative solutions for environmental issues
Is overwhelmingly democratic
Boasts a growing number of females in leadership, supporting the U.S. pursuit for equality
Partners with a multitude of US think tanks, NGOs, universities, churches and cultural associations to achieve common goals
In spite of these positive trends, though, we also face significant challenges:
The LAC is the largest exporter of illegal drugs into the US
Immigration concerns often muddy the waters of policy change
Political instability continues to prevent certain nations from reaching their full potential as global partners
Educational inequality plagues many regions
Massive wealth gaps in some areas feeds both the drug trade and political instability
And, rising as a potential threat to the United States' long-held trade relations with the LAC, China has begun seriously courting the region.
Pursuing a degree in International Relations with a concentration in Latin American and Caribbean studies positions you to join this discussion and explore creative responses to the many challenges and opportunities in the coming decades.
What Can I Expect to Get Out of an IR Degree in Latin American and Caribbean Studies?
Maybe you've already found your niche within the International Relations world: Finance, Development, Conflict Resolution, or possibly Global Health. By further niching down with an LAC Studies concentration, you can become an even more effective team member in the search for solutions specifically in Latin America and the Caribbean.
Individuals with this degree have a host of job roles to consider, including:
Border Security Advisor or Agent
Business Person
Consultant
Diplomat
Economist
Educator
Journalist
Lobbyist
Marketing Strategist
Member of Congress
NGO Worker
Policy Advisor
Researcher
Security Agent
Translator
Travel Consultant
Types of place you might have the opportunity to work include:
International Financial Institutions
(The World Bank, International Monetary Fund)
Media Outlets
(Both local and foreign)
National Security Organizations
(CIA, NSA)
NGO's
(Amnesty International, Oxfam, BRAC, etc.)
Think Tanks
(Brookings Institution, Atlantic Council, Intern-American Dialogue)
Transnational Companies
(BP, Toyota, Apple, Wal-Mart, etc.)
Embassies
Environmental Protection Agency
The Military
The State Department
Travel Agencies
S or Foreign Universities
As you can see, this degree offers the flexibility to look for jobs both at home and overseas. The wide range of opportunities means you may find yourself shifting into new work categories throughout your international relations career, making it a degree that offers both flexibility and growth.
What a Degree in Latin American Studies Looks Like
When you choose this focus you'll take both the foundational IR courses as well as courses that specifically focus on the LAC. Sound like something you might be interested in? Read on!
<!- mfunc search_btn -> <!- /mfunc search_btn ->
You'll start off with courses that deepen your understanding of relating across cultural and political boundary lines, building a framework for future learning.
Common International Relations Core Courses:
Cultural Anthropology
Development Economics
Economy of Development
Global and International History
Global Business
Global Governance
Global Health and Social Medicine
Globalization and International Affairs
Human Rights
Intercultural Communication
International Conflict Resolution and Negotiation
International Environmental Governance, Policy, and Social Justice
Leadership Development
Microeconomics
Politics of Religion
Regional and Comparative Politics
Research Methods and Statistical Analysis
World Economy
Once your core courses are built into your schedule you'll move on to the LAC-specific courses.
Common IR-LAC Concentration Courses:
Afro-Cuban Culture
Anthropology of Latin America
China-Latin America Relations
Culture and Power in Latin America
Democracy in Latin America
Dictatorship in Latin America and Related Issues
Drug Trafficking and the Americas
Economic and Social Development of Latin America
Forced Displacement in Hostile Times
History of Education in Latin America
History of the U.S.-Mexico Border
Human Rights in Latin America
Immigration Issues
International Banking: Latin America Focus
Latin American Film
Migration and Development
Politics of Cuba
Power, State and Law in Latin America
Public and Private Partnerships for Nonprofits in Latin America
Race and Culture in Mexico and Central America
Racial and Gender Issues in Latin America
Spanish or Portuguese (Language Courses)
Sustainability in the Latin American Business Environment
Urban Poverty and Inequality in Latin America
US-Latin America Relations
Building Your Program
Are you starting to feel excited by all of the possibilities? Great! Now it's time to get to work looking for programs that fit your passion.
You'll probably notice a wide variety in how the various IR-LAC programs are designed, and it can feel confusing trying to sort out which ones fit you best.
Your best bet is to start out with the following steps:
Clarify Your Interests

Do you get excited about research, economics, or numbers? You might be looking for a program that will prepare you to work in international finance, research, or business.

Maybe you hate the idea of sitting at a desk all day…you want to get your hands dirty and do something. You'll want to explore programs that can prepare you to work in media, development, travel, security and even business.

Ultimately you'll want to spend some time scouring the internet to learn more about what it's really like to work at a think tank or NGO. Once you have a general sense of the types of work you naturally lean towards you can move on to Step #2.
Explore Course Offerings

This is the step so many students fail to take, but it's one of the most important ones.

While it can be tempting to choose a school based on proximity to the mountains or an ocean these should never be primary deciding factors when selecting the institution that will best serve your future.

Instead, you'll want to carefully look over the course offerings posted on each school's website.

If security is your top interest you'll want to find out if they offer multiple courses related to national security, or just one. If you want to get into media and your undergraduate degree is unrelated to media you'll want to find a program that can help you fill in any gaps.

At the end of this process you'll hopefully have found a handful of schools whose programs match (or come close to matching) your top three interest areas.
Chose Your Program Type

Once you've created a list of schools you'll want to think about what type of program you'd like to enter. The options can feel a bit confusing, so we've broken them down by the most common offerings:

Dual Degree: Two degrees (usually International Relations and LAC Studies) combined so you take the most relevant courses from each department/program and still complete your studies in the standard 2-2.5 years.
Two Degree: With this option you take allcourses offered in each of the degrees and come out with two separate graduate degrees. This option usually takes longer but can be very comprehensive.
Single Degree With LAC Emphasis: This is similar to the dual degree option. Generally you'll take the standard IR degree courses but your electives will all be LAC-focus classes. These classes are usually within the IR program, but they might also be selected from the school's LAC program. With this option you should be able to complete your degree in 2-2.5 years.
Certificate Add-On: This is an option for those who already have a degree in IR but want to add on an LAC focus. Certificate programs are generally around 18 credits and can be completed in about a year and a half.
Combination Degree: This is probably the beefiest option available, and is most applicable for those going on to pursue a doctorate. In this situation you would chose IR for your master's degree and Latin American Studies for your doctorate degree, or vice versa. This track will likely take 5-9 years to complete.
Explore Add-On Studies and Experiences

So now you have a general idea regarding the types of program you're most interested in. It's time to consider add-on options!

The competition for jobs today is as fierce as ever, and the candidates who stand out are often the ones with the broader range of experiences and skills.

Additional components to your program to consider include:

Study Abroad Options
Internships
Language Courses
Graduate Fellowships
Related Professional Associations

Each of these options will both deepen your understanding of the LAC field as well as broaden your overall experience, making you a solid competitor during your job search.

Once you've gone through each of the above steps you should have a sense of which schools best fit your goals.

Don't be afraid to apply to schools that seem "too good" for you…you might be underestimating yourself. Also, don't assume that a "big name" school will be the best option. You may find a smaller, academically sound school that offers programs that better fit your goals.
Keeping An Open Mind
There is one more thing to remember on this journey: exploration.
<!- mfunc search_btn -> <!- /mfunc search_btn ->
It can be valuable to take a few courses that don't directly line up with your known passions. Maybe you felt certain you wanted to work in media, but a research class sparks your interest in think tanks. Or maybe you thought you wanted to work in business but a class on immigration issues ignites something big inside of you, moving you towards law or advocacy.
Once you've entered the program you still have time to adjust your focus, so don't be afraid to explore a little at the outset.
<!- mfunc feat_school ->
Featured Programs:
Sponsored School(s)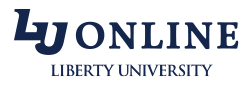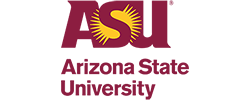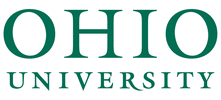 <!- /mfunc feat_school ->