Did you know that more than 1.7 billion people worldwide are actively learning English (22% of the world's population)? In fact, researchers estimate that this number will push past 2 billion within the next few years. As a result TESOL, the umbrella term for all careers and programs related to teaching English to non-native speakers, is exploding.
<!- mfunc search_btn -> <!- /mfunc search_btn -> <!- mfunc feat_school ->
Featured Programs:
Sponsored School(s)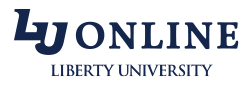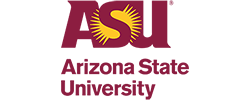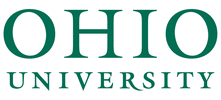 <!- /mfunc feat_school ->
This trend:
Opens the door to impact future diplomats and influencers;
Provides an opportunity to partner with developing nations in improving the overall economic health of some of the poorest countries; and
Creates cross-cultural job settings where the interactions between Americans and internationals challenge and often deconstruct negative or inaccurate stereotypes of one another, impacting the way common citizens and ultimately the overall culture perceives the other party.
English as a Door for Diplomacy
The U.S. Department of State created a special division known as the Bureau of Education and Cultural Affairs (ECA) whose Office of English Language Programs specifically focuses on the intersection between English learning and diplomacy.
The ECA currently has Regional English Language Officers as Foreign Service Specialists in 25 embassies around the world. These officers serve as contact points for much of the non-U.S. English teaching world.
"Everywhere we work, we find that the demand for our programming far outstrips our capacity to deliver. In many parts of the world, no matter our relationship with the host government, English, it seems, is the one place where we can find easy access to communities, institutions, and ministries of education."

-U.S. Department of State Official Blog
Those with TESOL certifications can consider careers and other opportunities including:
Curriculum writer and advisor for immigrant, refugee, and overseas TESOL programs
ESL/TESOL Program Director
Fulbright English Teaching Assistant
Peace Corps Volunteer
Policy advisor for education-related issues
Teacher in Prek-12 or university-level institutions overseas
Teacher in stateside literacy programs for refugees and immigrants
The English language offers a meeting point where a genuine global need intersects with concrete skills that people in the US have to offer:
English is the official language of 53 countries worldwide.
English is the most common language used when individuals of different countries come together for business or diplomacy, even if English is not the primary language for any of the countries represented.
In addition to the arenas of business and diplomacy, English is becoming the lingua franca of technology, news media, and entertainment.
An increase in the number of English-language speakers boosts the national growth and competitiveness of developing countries.
Solid English skills improve an individual's economic prospects.
English language skills have become integral to corporate success: 70% of executives in a survey by the Economist Intelligence Unit said that "their workforce will need to master English to realize corporate expansion plans"…opening up more jobs for English language speakers, but also causing those without this ability to lose opportunities for advancement.
If nearly 22% of the world's population is currently studying English, it's worth asking: What positive impact could a host of intelligent, warm, and globally-minded English educators have?
Choosing Your Path: Adding A TESOL Certification to Your IR Degree
TESOL, or Teaching English to Speakers of Other Languages, refers to the family of careers that gives you the opportunity to teach English to non-native speakers, either in your home country or in other parts of the world. It's one of the fastest growing careers worldwide with opportunities in almost every corner of the globe.
By combining a degree in International Relations with a certificate or additional degree in TESOL, you have the chance to go out as a goodwill ambassador, working either for the government or in NGO/non-profit settings. As you gain experience you can also consider careers in advising, research and diplomacy.
Get Educated: This is No Longer the Job of Wandering Adventurers
For many years teaching English was considered the perfect way to explore the world: you could teach during the week and travel on the weekends and during holidays; all you needed was a high school education and the ability to speak English fluently.
It's still true that teaching overseas provides incredible opportunities for travel and exploration. More and more, however, schools and NGOs want teachers to arrive with solid credentials.
<!- mfunc search_btn -> <!- /mfunc search_btn ->
The expectations vary depending on the program and country, but the absolute minimum requirement you'll likely bump into is a 4-year degree in "something".
These days, however, those opportunities are disappearing and most programs or schools want to see an English or Education related degree or certification. In some countries, like China, even high school teachers are increasingly expected to arrive with a master's degree. Ideally programs want to see some form of TESOL certification as part of your educational experience.
What is the Difference Between TESL, TEFL, and TESOL?
TESL, TEFL, TESOL…what on earth? When you start to explore a career in teaching English to non-native speakers you might feel confused by the various terms. And, honestly, many organizations hiring English teachers use these terms interchangeably, adding to the confusion. So here's your basic rundown:
TEFL — Teaching English as a Foreign Language: This term is generally used for teaching English in countries where English is not the native language.
TESL — Teaching English as a Second Language: This term is used to describe programs for teaching non-native speakers who live in a country where English is the primary language.
TESOL — Teaching English to Speakers of Other Languages: This is the umbrella term for the field of teaching that involves teaching English to non-native speakers, so it includes both TEFL and TESL.
Which certification do I need?
As the names suggest, if you plan to teach in the United States, Canada, or another English-speaking nation you'll probably want to focus on a TESL degree or certification, whereas if you plan to teach in a country where English is not the primary language TEFL is your best choice.
The two programs generally offer quite a bit of overlap, so if you start out in one area, maybe teaching refugees Minnesota, and then decide to move overseas you may not need to get additional certification, or may need to complete a short course in the subject. Some programs will accept either certification, while other schools or organizations will want a specific certificate.
What Type of Program Should I Choose?
Once you start exploring TESOL programs you'll find yourself facing everything from two-week certificate courses to extensive doctoral programs. Here are the most common choices you'll run into:
Brief Certificate Programs – These programs offer short courses, often only two weeks, to add a certificate on to your current degree. These are great for getting your feet wet; you can take a program and then go on a short-term assignment teaching English in another country. If you love the experience, you'll know you're ready to invest in something more substantial.
Undergraduate Degrees in TESOL – Usually these programs are English Education degrees with a TEFL or TESL add-on component. If you haven't started your undergraduate program yet but know that TESOL is the path for you, these programs will give you a great foundation. Some overseas schools and programs accept this degree as substantial enough, but some programs require a graduate certificate or master's degree.
Graduate Certificate Programs – These are graduate-level teaching programs that may be condensed into one intense summer or spread over 12-18 months of study. You don't need an English degree or teaching degree to enter these programs…they are considered stand-alone programs to prepare you for teaching English. Be forewarned, though: the condensed summer programs can be very intense, and you generally won't be able to work or be involved in any other activities while you attend a condensed program.
Masters Degree in International Relations/Global Studies with a TEFL/TESL Concentration – With this option, you chose an IR or Global Studies program that offers a concentration in TEFL or TESL. These programs are not very common.
Master's Degree in TESOL/TEFL/TESL– These programs can be taken with or without a related undergraduate degree, although if your undergraduate work isn't in English or Education there may be some pre-requisite courses you'll need to take.
Doctorate of Education, TESOL/TEFL/TESL – As the name suggests, this degree digs deeply into both the practice of teaching English to speakers of other languages as well as research. This level of study prepares you to work in a university setting as an educator or researcher, become a curriculum specialist, or an evaluator and advisor to government and non-profit organizations.
Is A TESOL Certificate or Program Is The Right Choice For You?
Much of what we learn about ourselves happens in process, so there is no definitive way to determine whether or not this is the best option for you. Here are some steps you can take to get a better sense of whether or not you should pursue this course of education:
Volunteer at a school to work with ESL kids.
Volunteer with a government literacy organization that works with immigrants and refugees.
Join a summer English teaching experience overseas.
Join the international buddy program on your campus to get experience tutoring and developing friendships with non-native speakers.
Choose international students as partners for group work.
By combining a degree in International Relations with a focus in TESOL you'll have a wide range of options: you can work Stateside or overseas, for the government or with NGO's, with children or adults, part time or full time. Some individuals work in research and academia while others are on the ground as practitioners. Some individuals move from place to place while others find a community and plant there for the long haul. The beauty of choosing a career in TESOL is that you have a certain amount of flexibility to adjust your course as you go, finding the niche the best fits your skills and passion.
Personal Case Study: How Working as an English Teacher Helped Me Discover My Role As A Grass-Roots Ambassador
While some people like to impact U.S. relations and other nations in top-down roles through laws, aid programs, and official diplomatic positions, others are more naturally geared towards a grass-roots approach. These individuals are often particularly well suited for working as English educators.
Dismantling Personal Misconceptions
When I moved to China, fresh out of college and ready to use my English degree, I imagined a country full of drab, soviet-style buildings, guards walking around with machine guns, and students who were known only by their student ID number, not their names.
I guess all of my images came from a news program I watched as a kid that was probably more about sensationalism than fact.
What I found instead was a sunny city of 4 million that seemed to be growing by the hour. Tall, glass-walled office buildings and apartment complexes faced with wide windows and bright trim lined my path to school. ID numbers were used pretty much the same way they were at my Minnesota college: To organize and disseminate information like course fees, grades, and computer log-ins.
And those military guards on every street? Most of them were teenage boys from the countryside working as bao an, neighborhood guards, charged with preventing bike theft and chasing away street peddlers. I rarely saw the gun-toting military types, and when I did they were almost always protecting the trucks transporting currency between banks.
Impacting Future Diplomats
Returning home, I had the chance to share my experience with friends and family who held similar misconceptions about China. Between one-on-one conversations and a number of presentations in schools and churches, I even influenced a handful of other young adults to teach overseas.
<!- mfunc search_btn -> <!- /mfunc search_btn ->
I wasn't the only one whose perception changed. A number of my neighbors and students confessed that they thought Americans were somewhat cold-hearted, kicking their children out at 18 to survive without any help from their parents. My neighbor Tan Lei admitted surprise when he found out she regularly called home to tell her parents about her adventures.
"I thought American children didn't really care about their parents," he said. This impression impacted his view of Americans as a whole, who he had tended to view with a certain amount of disdain.
These interactions also had some far-reaching effects. One of my previous students currently interns with the United Nations. Another was a daughter of a government official whose perception of the U.S. changed for the better. As for me, I grew close to a government official who became interested in development work after meeting me as volunteer at a local orphanage.
Multiple students from a class taught by my Canadian friend, Lorna, now hold government positions. Some of these individuals carry influence over which foreign NGOs will be given permission to run programs in various regions of China and these individuals have demonstrated an increased openness to partnership with NGO's and development workers.
Additional Resources
<!- mfunc feat_school ->
Featured Programs:
Sponsored School(s)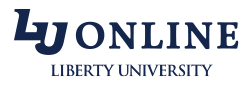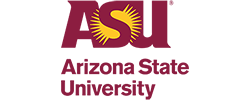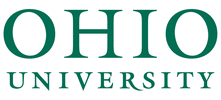 <!- /mfunc feat_school ->