The U.S. Citizenship and Immigration Services (USCIS) is the federal governmental agency responsible for lawful immigration into the U.S., operating under the Department of Homeland Security.
<!- mfunc search_btn -> <!- /mfunc search_btn -> <!- mfunc feat_school ->
Featured Programs:
Sponsored School(s)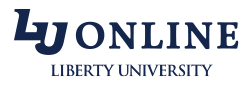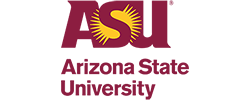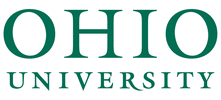 <!- /mfunc feat_school ->
Within the USCIS, a wide array of immigration specialists work together in specialized roles to:
Grant immigration and citizenship benefits
Promote an awareness and understanding of citizenship
Ensure the integrity of the U.S. immigration system
Immigration specialists working out of the 223 USCIS offices located in the U.S. and around the globe are responsible for services related to:
Citizenship
Immigration of family members
Working in the U.S.
Humanitarian programs
Adoptions
Civic integration
Genealogy
Immigration Specialist Jobs with the USCIS
Because of the breadth and depth of this federal government agency and the many services it provides, immigration specialist jobs are numerous. The following is a list of some of the most high-profile immigration specialist jobs with the USCIS:
Immigration Services Officers
Immigration services officers grant and deny applications and petitions for immigration benefits. These immigration specialists also identify individuals who may pose a threat to national security and/or public safety.
Immigration services officers support the adjudication process by:
Adjudicating cases
Conducting security checks
Conducting training
Ensuring program quality assurance
Interviewing applicants and petitioners
These USCIS professionals also serve as liaisons with other federal agencies, including U.S. Immigration and Customs Enforcement (ICE).
Their work includes researching, interpreting, and analyzing a wide array of sources pertinent to U.S. law, including references in legislative history, state and local laws, international treaties, and other legal references. They must also be able to assess the credibility of applicants as to determine their eligibility for specific benefits. The final determination for eligibility must include a written explanation using legal analysis as the basis for their decision.
The USCIS seeks candidates who possess the following skills and abilities:
Information management
Legal management
Networking and collaboration
Project management
Strategic thinking
Written communication
Immigration Analysts
Immigration analysts, who work in the Fraud Detect and National Security (FDNS) Directorate, Fraud & National Security Division of the USCIS, utilize the USCIS database and other law enforcement and commercial databases to extract information regarding background checks and to assist in the detection of fraud. They verify information through electronic inquiries, systems checks, and contact with other law enforcement personnel.
Immigration analysts with the FDNS work to strengthen national security and the integrity of the nation's legal immigration system by identifying potential threats to national security and public safety; detecting and deterring fraud; and utilizing law enforcement and intelligence to ensure the optimal security for U.S. communities. Responsibilities of these immigration specialists include:
Updating and recording indicators of fraudulent activities
Managing fraud cases
Detecting vulnerabilities and weaknesses that compromise the integrity of the legal immigration system
Coordinating logistical support in law enforcement and national security matters
The USCIS seeks candidates who possess the following skills and abilities:
Communication
Technical proficiency
Analysis
Adjudications Officers
The adjudications officers of the USCIS provide advice, guidance, and interpretation regarding U.S. immigration policies. The also review and analyze proposed legislation and program needs and formulate policies and procedures.
<!- mfunc search_btn -> <!- /mfunc search_btn ->
These senior-level immigration specialists perform the following duties:
Assist in activities related to the immigration and citizenship services programs
Draft publications related to policies and statues regarding immigration and citizenship services programs
Interpret and provide advice and program management on policy matters related to immigration and citizenship services programs
Review Department of State recommendations regarding immigrant and non-immigrant cases
Serve as liaisons with government agencies, Congresspersons, attorneys, and diplomatic officials
The USCIS seeks candidates who possess the following skills and abilities:
Customer service
Communication
Planning and evaluation
Technical proficiency
Analysis
Problem solving
Operations Research Analysts
Operations research analysts with the USCIS perform a wide array of operation research and analysis activities, as well as top-level strategizing, planning, forecasting, budget analysis, work distribution, and scheduling activities.
Job duties for these immigration specialists include:
Applying statistical, computer science, and operations research concepts to solve operational issues
Developing management strategies for development, design, maintenance, and enhancement for information technology projects
Advising executive management on operational plans, performance management, and long-term projects
Performing analyses of major verification division initiatives
The USCIS seeks candidates who possess the following skills and abilities:
Mathematical reasoning
Oral communication
Technical competency
Planning, evaluating, and problems solving
Written communication
Education and Other Job Requirements for Immigration Specialists
Education Requirements – Basic education requirements vary, depending on the series and grade associated with the specific job opening. At the GS-5 level, candidates must hold a bachelor's degree, preferably in a major related to the occupation.
Majors for immigration specialists often include:
International relations
International business
Political science
Economics
The only exception to this is the operations research analyst position, which demands that candidates possess at least 24 semester hours in:
Operations research
Mathematics
Probability
Statistics
Mathematical logic
Science
Or courses requiring substantial competence in college-level mathematics and statistics
Beyond the GS-5 level, education requirements include:
Candidates can qualify for the GS-7 level if they possess at least one full year of graduate education or superior academic achievement.
Candidates can qualify for the GS-9 level if they possess a master's degree or at least two full years of graduate-level education leading to a degree such as a an LLB, JD, or PhD.
Candidates can qualify for the GS-11 (and above) if they possess at least three years of graduate-level education leading to a degree.
Note: Individuals may also advance to each salary level beyond a GS-5 by completing at least one year of specialized experience at the current salary level.
Master's degrees for immigration specialists often include degrees in majors such as international relations, global affairs, security studies, and political science. A master's degree in international relations, for example, provides students with a multidisciplinary education that prepares them to work in a field that demands a deep understanding of global affairs and international affairs.
<!- mfunc search_btn -> <!- /mfunc search_btn ->
Graduate degrees in majors related to international relations also provide students with ample opportunity to study and/or work abroad, thus preparing them for positions at one of the 223 offices of the USCIS located throughout the world.
Additional Requirements – Because immigration specialist positions are federal government jobs, additional requirements for employment exist. For example, candidates must:
Be a U.S. citizen or U.S. National
Successfully pass a background investigation
Pass a drug screening
Be registered with the Selective Service (if applicable)
Further, immigration officer candidates must successfully complete the BASIC Immigration Officer training program at a USCIS training facility. This technical course of training must be completed according to the standards of the agency to qualify for employment.
Additional training classes, such as the RAIO Combined Training course and the Asylum Division courses may also need to be completed prior to employment. Courses may last up to 9 weeks, including 6 weeks of residential training and 3 weeks of online training.
Salary Data for Immigration Specialists Working with the USCIS
Recent job posts reveal the earning potential for immigration specialists with the USCIS:
Supervisory Immigration Services Officer, GS-11/12: $62,468-$97,370; GS-13: $83,468-$108,507
Immigration Analyst, GS-7/9: $43,057-$68,465
Adjudications Officer, GS-13/14: $90,823-$139,523
Immigration Services Analyst, GS-11/12: $62,050-$96,691
Operations Research Analyst, GS-13: $92,973-$120,863
<!- mfunc feat_school ->
Featured Programs:
Sponsored School(s)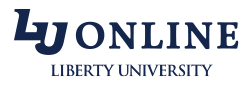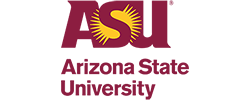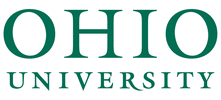 <!- /mfunc feat_school ->