Executive master's degree programs are aimed at mid-career professionals who need to expand their knowledge within the sphere of international relations without taking time out to dedicate themselves to two years of full-time study. The programs are typically used to gain the credentials needed to compete for a promotion, or just provide a pathway to career advancement.
<!- mfunc search_btn -> <!- /mfunc search_btn -> <!- mfunc feat_school ->
Featured Programs:
Sponsored School(s)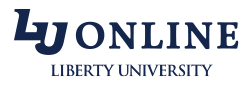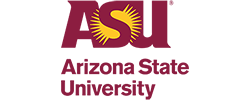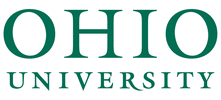 <!- /mfunc feat_school ->
Universities meet the needs of these non-traditional grad students by putting together programs that can be completed on more flexible terms, less likely to interfere with other commitments. At one time, executive master's programs were almost exclusively about taking night and weekend classes. But today, they take full advantage of asynchronous online course delivery, making them an attractive option for any aspiring executive, anywhere in the world.
The flexibility of these programs often allows you to complete them in far less time than a traditional master's. With the pace that international affairs moves at in today's world, you can't afford to lose a minute. An executive grad program will let you master the nuances of international relations work, add to your roster of credentials, and build your career all at the same time.
Take Your International Relations Career to New Places with an Executive Master's
The kind of career you can expect as an executive master's in international relations graduate will typically fall into one of three different buckets:
Government
Business
Non-profit
Salaries in these areas are across the board, with non-profits typically paying the least and business paying the most.
As a mid-career professional, you're probably already settled on your path and have a good idea what a master's degree will earn you in your particular field. But as an example, here's a number of job titles from each category compiled from a variety of sources in early 2018:
| | | |
| --- | --- | --- |
| Field | Job Title | Salary Range |
| Government | Foreign Affairs Office, State Dept. | $90,823-$118,069 |
| Government | International Trade Specialist, Commerce Dept. | $52,668-$118,069 |
| Research | Research Fellow | $89,000-$136,000 |
| NGO | Coordinator | $32,400-$41,400 |
| NGO | Country Director | $43,800-$54,900 |
| Industry | Management Consultant | $53,000-$128,000 |
| Industry | Operations Manager | $42,000-$117,000 |
Things to Look for in an Executive Master's in International Relations
Getting into a good program can make all the difference in how your master's degree will pay off for you in the end. More than other fields, forging the right connections and taking part in the right projects will be what sets you up for success in international relations.
<!- mfunc search_btn -> <!- /mfunc search_btn ->
Since different schools have very different strengths in these areas, it pays to investigate closely before you pick a program.
These can be either master of science or master of arts degrees; there are practically no difference in curriculum between the two in IR.
Online Programs
Executive master's degrees were the offline equivalent of online degrees before online was a thing. Since mid-career professionals can't easily take traditional master's programs, executive masters were created to offer the flexibility in scheduling and attendance that was required.
All of those options and more have been swept up in ubiquitous internet access and robust online courseware systems. Not only are you now able to time-shift your classes and homework to any time of day, but you can also attend any university in the country. Relocation isn't required to get close to the program that is the best match; just a high speed connection and your application!
Faculty
There are rock stars in international relations, and you'll find a lot of them engaged in teaching their hard-won experience at top schools. When you are taking a class from a former secretary of state or chief executive of some multinational conglomerate, you can be sure you're getting the kind of information that really matters. Check out the faculty roster for your master's program and make sure it's stacked with professors and guest lecturers who have a solid background in the field.
Relationships
International relations run on the power of human relationships. Across cultural boundaries, who you know can be as important as what you know.
As someone already active in the field, your time at school won't be the start of your networking process, but it can be a place to further those relationships you have and expand your network. You'll be part of a time-honored and ongoing process of rotation from the real-world to academia, and contacts in both worlds will be invaluable.
Location
Make no mistake, international relations is a cerebral field filled with a lot of smart people thinking about some pretty complex problems. Academia isn't just a bystander—position and policy papers coming out of think tanks and universities inform and influence decision makers.
Your chances of participating in that process while still a student are maximized by finding schools with prestige and proximity to the places those decisions are made. Capitals, centers of global finance, and trade hubs are all places where international relations programs thrive.
Specializations
The emphasis of the program will likely correspond to the proximity it has to institutions prominent in international affairs. A strong program in international finance is more likely to be found in New York than Ohio, for example, while strong ties to national security are common for Washington D.C. area programs.
Not every program has a focus area in every possible specialty you may be interested in, so you'll have to seek out schools that cater to your requirements.
What to Expect Once Enrolled in an International Relations Executive Master's Program
IR degrees can have an enormous breadth of core curriculum plans. These depend heavily on the specialization of the degree—an emphasis in Global Security will teach you about far different subjects than one in International Development.
Most executive master's programs in IR will have only a handful of required core courses. These will typically cover subjects such as:
Politics of Foreign Policy
History of Western Civilization
International Law
Global Development
Even within that broad scope, you will probably have a number of elective options.
Specialization Courses
The great bulk of your classes will be directly related to the degree specialization you select.
<!- mfunc search_btn -> <!- /mfunc search_btn ->
Specializations often focus on a particular country or region; Japan, Europe, Southeast Asia, or Africa, for example. Courses will predominantly focus on local history and culture for that particular patch of the globe.
Other specializations may be in a subject matter area rather than a region. These include:
Global Negotiation, Security, and Conflict Management
International Economics
International Law and Human Rights
Trade and Business
International Development
You are typically offered a great deal of latitude even within your specialty to build out a curriculum that has your own interests in mind. This can extend to courses outside the international studies departments, as long as they are closely related to the main topic of your specialty.