International outreach workers are a unique group of social service professionals who are committed to reaching specific marginalized populations or persons in need. Their goal is to improve the quality of life for these individuals by addressing human rights issues and making social and healthcare services more accessible.
<!- mfunc search_btn -> <!- /mfunc search_btn -> <!- mfunc feat_school ->
Featured Programs:
Sponsored School(s)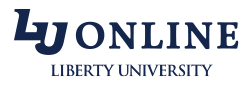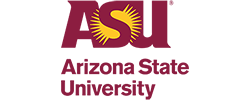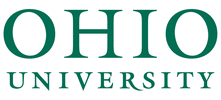 <!- /mfunc feat_school ->
International outreach workers employ a preventative working approach, concentrating their efforts on harm reduction measures and early intervention efforts for at-risk groups or populations of people, often in developing or war-torn areas of the world.
What is Outreach Work?
Outreach work is a rather broad, umbrella term that may involve any number of diverse methods and approaches to improving the health and social services of a group of people. Most outreach workers will also say that the term outreach work is an ideology, or attitude; one that requires having a great deal of respect for people throughout the world. Outreach workers measure their successes by their accomplishments in the field.
Outreach work consists of front-line, hands-on efforts in a foreign territory. Any target group can be the focus of foreign outreach work, although foreign outreach efforts often aim their efforts on poor, developing areas affected by drought, civil unrest, ethnic discrimination, social inequality, and war.
The impact of outreach work on an overseas society, culture, or group can be significant. Just a few of the ways in which international outreach work can impact a community or group of people include:
Increase public safety
Increase public health
Empower citizens to effect change
Raise awareness in the community of the organization's cause
The goal of foreign outreach work is to effect change at the individual level, at the family level, and at the community level, providing individuals and groups of people with the social and health services, assistance, and support they need. Unlike assistance or aid, outreach is about producing long-term changes by providing individuals and communities with the knowledge and confidence to keep improving for generations.
Governmental agencies, intergovernmental agencies, and nonprofit organizations all conduct foreign outreach work. This type of overseas work may range from building wells for people in sub-Saharan Africa, like The Water Project, to spreading the word about human rights causes around the world, like Amnesty International.
Organizations like Outreach International works with the world's most marginalized people to create solutions to help end world poverty. Outreach International reaches hundreds of thousands of people to create permanent change. They are currently working in the following impoverished countries:
Bolivia
R. Congo
Haiti
India
Malawi
Nicaragua
Philippines
Zambia
Outreach International's priority issues are:
Education
Hunger
Community
Water
Health
Small business
Another prime example of successful international outreach is Convoy of Hope, a faith-based nonprofit organization that shares food, water, and emergency supplies and provides agricultural knowledge and other opportunities that empower people to live independent lives, free from poverty, disease, and hunger. Convoy of Hope's current focus countries include:
Haiti
El Salvador
Guatemala
Honduras
Nicaragua
The Philippines
Tanzania
Kenya
Ethiopia
South Africa
What are the Duties of the International Outreach Specialist?
International outreach specialists are vital for ensuring that the services and assistance of the international outreach organization are organized and implemented. After assessing the needs of a community or group of people, international outreach specialists develop a project or mission, recruit volunteers, outline the details of the mission, and organize the money, supplies, goods, and materials needed to complete the mission.
<!- mfunc search_btn -> <!- /mfunc search_btn ->
International outreach workers serve as the primary organizers and point of contact for volunteers. Other responsibilities of international outreach specialists include:
Developing and maintaining the outreach program infrastructure
Conducting training programs for outreach staff
Designing strategies and measurement techniques to determine the needs of the people/community they are working to serve
Implementing procedures for documenting, monitoring, and maintaining outreach activities
Coordinating and executing outreach-related activities
The Traits and Skills of International Outreach Specialists
The job of an international outreach worker can be difficult, exhausting, and even dangerous. But it can also be rewarding, gratifying, and exhilarating, providing opportunity for world travel and for making a positive impact on the world.
International outreach specialists must be able to relate and connect with people of different cultural, ethnic, and socio-economic backgrounds. They must be compassionate; they must possess the ability to motivate and support outreach teams, often in challenging situations; and they must be able to work as a cohesive member of a diverse team of people. In order to achieve success in this field, foreign outreach specialists must possess excellent interpersonal communication and writing skills (often in languages other than English), strong organizational skills, and the ability to multi-task.
People involved in foreign outreach work must have respect for basic human rights and use this belief as their common, guiding principle. Foreign outreach workers view each individual as valuable and deserving of support, regardless of their social or legal status, behavior, ethnic origin, gender, or sexual orientation.
Further, foreign outreach workers must respect and promote people's rights to make their own choices and decisions, regardless of their own values or life choices.
Just a few of the traits of a good outreach specialist include:
Tolerant
Confident
Courageous
Committed
Humble
Organized
Respectful
Non-judgmental
Sensitive
International outreach specialists must possess strong:
Documentation skills
Communication skills
Life skills
Interpersonal skills
Social skills
Degree and Training Requirements to Become an International Outreach Specialist
Community outreach workers—those who provide outreach services in the U.S.—often possess a degree in the social or behavioral sciences field, such as sociology, social work, and psychology. However, international outreach workers face a number of unique challenges that their domestic counterparts do not.
More specifically, international outreach workers must be able to understand and appreciate the differences in everything from religion and culture to language and economic conditions. Therefore, international outreach workers must have a firm grasp of issues that transcend national boundaries. A bachelor's degree program with an international agenda encompasses cultural and humanitarian concerns associated with performing international work. Some of the undergraduate programs related to international relations include:
Bachelor of Arts in International Studies
Bachelor of Arts in International Affairs
Bachelor of Arts in International Relations and Diplomacy
These programs allow students to focus their education on a specific area of international relations, such as human rights and international development.
Many more foreign outreach specialists choose to pursue a master's degree in areas such as public health, international relations, or political science. Graduate degree programs in areas related to international relations provide students with the knowledge needed to make a difference in the world and to gain expertise in important contemporary issues affecting different regions of the world.
Institutions offering master's degrees in international relations often provide students with the opportunity to focus their study on specific areas of the world, and many allow students to study at partners schools in overseas locations.
<!- mfunc search_btn -> <!- /mfunc search_btn ->
Internships and volunteer programs with foreign outreach organizations provide students with the opportunity to begin experiencing what it is like to begin working in an outreach capacity:
<!- mfunc feat_school ->
Featured Programs:
Sponsored School(s)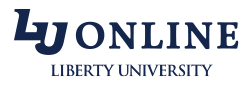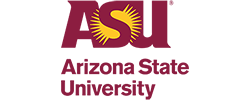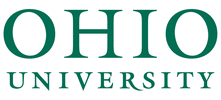 <!- /mfunc feat_school ->