Any successful experience in international relations depends on clear, distinct, unambiguous communication. Because international relations is by its very definition a global process, communication must be able to transcend cultural, national, and linguistic barriers.
<!- mfunc search_btn -> <!- /mfunc search_btn -> <!- mfunc feat_school ->
Featured Programs:
Sponsored School(s)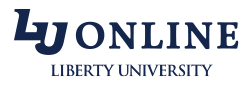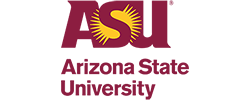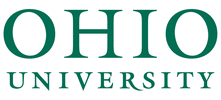 <!- /mfunc feat_school ->
Interpreters and translators serve as a crucial element in virtually all international relations processes by facilitating high-level cross-communication between international partners.
Both translators and interpreters have the important task of relaying concepts and ideas vital to establishing and maintaining relations across international borders. They also help advance international relations by remaining sensitive to cultural, religious, ethnic, and social differences.
Similarities and Difference Between Interpreters and Translators
Interpreters translate orally, while translators interpret written text; however, both interpreters and translators possess extensive knowledge of more than one language.
Interpreters
The job of interpreters involves converting one spoken language into another. To do so, they must be able to understand the language of both parties and clearly express the thoughts and ideas conveyed between all participants.
Interpreters must first become familiar with the subject matter to be discussed between the parties. Therefore, interpreters often conduct research beforehand, which may involve learning more about the topic of discussion, learning about the businesses or actors involved in the discussion, and creating a list of common words or phrases associated with the topic.
Interpreters perform their services either in-person or through remote methods of communication, such as the telephone and Internet. Interpreters may conduct an interpretation session in one of two ways:
Simultaneous: Simultaneous interpretation involves listening, interpreting, and speaking at the same time; it is common for simultaneous interpreters to work in pairs, switching out every few minutes, due to the high level of concentration involved.
Judicial proceedings or conference such as those held by the United Nations generally require simultaneous interpretation. Legal processes that require translation may include attorney-client meetings, preliminary hearings, trials, arraignments, and depositions.
Consecutive: Consecutive interpretation involves interpreting only after a speaker has finished verbalizing a group of words or sentences.
Consecutive interpretation is used mainly for person-to-person communication. Consecutive interpreters often work as guide or escort interpreters, accompanying U.S. visitors abroad or serving foreign visitors to the U.S.
Translators
Translators convert written materials from one language to another. In addition to possessing excellent translation skills, these language professionals must also have top-notch writing and editing skills, along with sharp analytical skills.
A translator's work may include anything from a one-paragraph email to an extended report. Their translation skills must be strong enough to translate work in various writing styles and subject matter. Like interpreters, translators must conduct research so as to become well versed in the subject matter or topic. They must often consult with the author to clarify any unclear or unfamiliar thoughts, concepts, ideas, acronyms, etc.
<!- mfunc search_btn -> <!- /mfunc search_btn ->
Translating involves more than simply replacing one word with its equivalent in another language. Instead, translators must fully understand ideas and thoughts to ensure they achieve coherence, flow, and readability with their translated text. Further, they must address and explain to the intended audience unique expressions, colloquialisms, and slang.
Many translators focus their work on a specific area, such as:
Judiciary translation: Legal translators must be familiar with the U.S. judicial system and with the legal systems of other countries.
Literary translation: Literary translators must be able to translate any number of documents, from poetry and journals to formal documents and books.
Localization translation: Localization translation is one of the newest specialties in translation, as it involves adapting a product (computer software, Internet sites, etc.) for use in a different language, with the ultimate goal of making the product appear as if it were originally manufactured in the country where it will be sold.
Medical translation: Medical translation involves converting patient materials and information brochures (most often distributed by medical facilities, such as hospitals and doctors' offices) into another language. Medical translators must be strongly versed in medical terminology.
Education Requirements for Interpreters and Translators
The path to becoming an interpreter or translator can be quite different from one professional to the next. Although some individuals choose to focus their undergraduate degree on a foreign language, others choose to major in fields like marketing, business administration, or business management so as to earn a broad undergraduate degree that will serve as a beneficial addition to their bilingual skills.
Still, others may focus their undergraduate program on a social science or communication related field, such as speech-language pathology, literacy or language studies, education, journalism, media or communication studies, law, or linguistics.
Many interpreters and translators with an eye on a career in international relations choose to pursue their education at the graduate level by completing a master's degree in international relations, global affairs, or a similar area of study. Some institutions may even offer a translation/interpretation specialization within a master's degree in international relations.
Many international relations master's degree students choose to focus their graduate course of study in their chosen language or region of the world, thus allowing them to gain valuable insight on the culture, religion, and customs of a country or area of the world.
Master's degrees in a major related to international relations cover topics vital to global outreach work, including ethics, economics, law, history, and the dynamics of the communication process. These programs prepare interpreters and translators to work for:
Governmental agencies (The Department of State's Office of Language Services provides language support to both the State Department and the White House and also takes requests from the departments and agencies of the Federal Government's Executive Branch.)
Intergovernmental organizations (e.g., NATO, International Trade Center, United Nations, etc.)
Private business (e.g., consulting firms, insurance companies, media, banks, etc.)
Research centers/think tanks: (e.g., Brookings Institution, Center for International Policy, Council on Foreign Relations)
International communications: (e.g., Amnesty International, Human Rights Watch, etc.)
International nonprofit organizations: (e.g., UNICEF, Doctors without Borders, Green Peace, etc.)
Colleges and universities
Trade associations
Students of international relations master's degrees are often encouraged to perform independent research and complete practicums with companies involved in international relations, both domestically and globally. Studying and living abroad is commonplace for students interested in working as translators and interpreters, as it enriches their understanding of other cultures and provides them with valuable practical experience.
Certification Requirements for Interpreters and Translators
Professional certification is commonplace for both interpreters and translators, as it allows them to demonstrate professional-level skills and enhance their professional reputation. Some of the most recognized associations that offer professional certification include:
It is also commonplace for employers, in addition to seeking translators and interpreters who hold professional certification, to require candidates to take specific language proficiency examinations, such as the Defense Language Proficiency Test.
Earning Potential for Interpreters and Translators
The Bureau of Labor Statistics (BLS) reported that translators and interpreters earned an average, annual salary of $49,320, as of May 2014, with the top 10 percent earning more than $80,650.
<!- mfunc search_btn -> <!- /mfunc search_btn ->
The BLS reported that the top-paying industries for translators and interpreters during the same period were:
Architectural, engineering, and related services: $104,480
Federal executive branch: $74,200
Office administrative services: $66,460
Junior colleges: $59,300
Other professional, scientific, and technical services: $56,530
The top-paying states for interpreters and translators during this period were:
Virginia: $71,170
Maryland: $70,740
District of Columbia: $70,640
Nevada: $63,470
Massachusetts: $58,650
<!- mfunc feat_school ->
Featured Programs:
Sponsored School(s)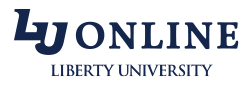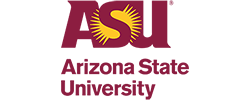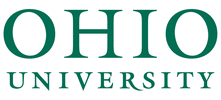 <!- /mfunc feat_school ->