International development advisors play an important role in the field of global development, which addresses sustainable, broad-based economic development and poverty reduction.
<!- mfunc search_btn -> <!- /mfunc search_btn -> <!- mfunc feat_school ->
Featured Programs:
Sponsored School(s)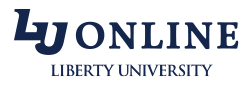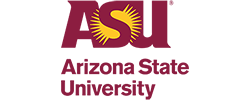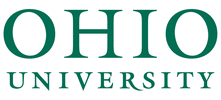 <!- /mfunc feat_school ->
International development advisors, through international consulting agencies, advise and support any number of organizations, including government agencies, nonprofits, and private corporations by providing them with the practical tools needed to achieve goals and measure results.
International development advisors seek to find solutions to global problems. Their work includes addressing social and economic development problems caused by ineffective governance, instability, and inefficient markets.
They supply new ideas to international organizations using a deep base of knowledge, as well as research and business analysis designed to help their clients focus their missions, grow their donor bases, and implement lasting results that benefit the populations they serve.
International development advisors address any number of issues related to education, health, food security, economic development, and conflict mitigation.
The Goals of International Development Specialists
The goal of international development is to alleviate poverty and realize economic development among citizens of developing countries. Because international development is a highly multidisciplinary field, strategies for realizing gains in this field include addressing social, political, and economic aspects.
Therefore, international development seeks to achieve the following international development goals:
Creating macro-economic and fiscal policy as to introduce or foster the expansion of microfinance
Identifying and creating the infrastructure, energy, transportation, and sanitation necessary for economic growth
Achieving access to capital and technical assistance
Achieving political development through the creation of good governance
Achieving social development through the improvement of health, education, and the social safety net
International Development Advisor Jobs
International development advisors deliver high-level and strategic policy and investment advice to the leaders of key institutions, governments, and corporations.
International development advisors work primarily for for-profit agencies that enter into contracts to support and supply expertise to international development projects. Recent statistics (James Fay, Ph.D., Guide to Careers in World Affairs) reveal that there are more than 4,000 international consulting firms registered with The World Bank, and USAID maintains records on more than 1,000 U.S. consulting firms.
<!- mfunc search_btn -> <!- /mfunc search_btn ->
Regardless of the size of the agency, international development consulting firms generally address two, broad areas of international development:
Technical services (e.g., agriculture, engineering)
Social services (e.g., education, healthcare)
One of the major duties of international development advisors is to provide technical expertise and support for global organizations, which often consists of reviewing programs and organizational strategies and recommending changes. They also often provide logistical support and program management, making them front-line experts with the ultimate goal of creating positive social change in the private, public, and nonprofit sectors.
Jobs in international development consulting include close collaboration with teams, working across continents and cultures, and transforming organizations that promote change across the globe.
International development advisors provide consultancy services on a wide array of issues, such as:
Economics
Foreign aid management
Disaster preparedness
Human rights
Education
Healthcare
Energy policy
Environmental policy
Infrastructure
Services provided by international development advisors encompass a wide range of economic growth practice areas, including:
Workforce development
Innovation and technology
International trade
Public financial management
Private sector development
Financial services
Cost benefit analysis
Foreign assistance reform
Monitoring and evaluation
How to Become an International Development Advisor
Individuals who want to become international development advisors usually begin their journey by completing a bachelor's degree in a major like business, economics, or international relations, and then securing an entry-level job with a consulting agency. This generally includes working in research, administration, or associate project positions.
After a few years of experience, many larger consulting firms offer advancement into research associate and program assistant positions. The jump to a job as an international development advisor usually happens once a master's degree in a field like political science, international development, and global affairs is achieved.
Most of these senior-level advisor jobs require master's-prepared specialists who focus their graduate studies and practical experiences on a specific area of international relations, such as:
Natural resources/sustainable development
Economic relations
Comparative and regional studies
Global governance, politics, and security
Gender and global issues
Foreign policy analysis
Regional studies
Successful international development advisors possess:
A strong cultural awareness
Strong analytical skills
Experience through studying and living abroad
Excellent quantitative and qualitative analysis skills
An excellent academic record
Strong writing ability
Foreign language proficiency
Most advisors can expect to receive long-term, overseas assignments, and it is commonplace for advisors for some of the top international development consulting agencies to possess 10 or more years of experience in a specific technical area.
<!- mfunc search_btn -> <!- /mfunc search_btn ->
Some of the top consulting firms based in the U.S. include:
Earning Potential for International Development Advisors
According to the Robert Half 2015 Salary Guide, business analysts for large companies earned an average salary range of between $90,250 and $123,750 in 2015, an increase of 4.4 percent over 2014.
Business intelligence managers for large companies, according to Robert Half, earned an average annual salary of $107,750 to $136,000 during the same period.