It's a fact that all the most important and most lucrative roles in international relations today require a master's degree or better. You wouldn't want it any other way—the subtle arts of bringing together cultures and forging agreements between nations, non-governmental organizations, and multinational conglomerates are a tricky business that demand the best education available.
<!- mfunc search_btn -> <!- /mfunc search_btn -> <!- mfunc feat_school ->
Featured Programs:
Sponsored School(s)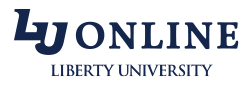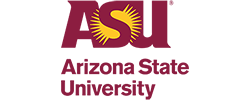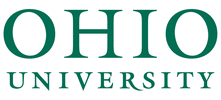 <!- /mfunc feat_school ->
Getting a master's degree in international relations (or even going on to the highest level, a doctorate) is no easy task. No matter what your bachelor's degree major might have been, in this field, you'll need to have a strong foreign language background, excellent written communication skills, and a solid grasp of current global affairs.
Contacts and references will also be important. Your best bet will be to start engaging in the field long before you actually apply to a master's program.
Career Options for Master's Degree Holders in International Relations
A master's or even doctoral degree opens up every possible position in the realm of international relations. From chief negotiator of trade agreements to career foreign service diplomat to head of operations of a non-governmental organization, the sky is the limit.
Salaries can cover a wide range. Many people enter foreign relations work for reasons other than money. If you work at a non-profit or in government service, you can expect a decent salary, but nothing to compare to what private industry can offer. A sampling of positions in each of these fields compiled in early 2018 from a variety of sources shows the spectrum:
| | | |
| --- | --- | --- |
| Field | Job Title | Salary Range |
| Government | Foreign Affairs Office, State Dept. | $90,823-$118,069 |
| Government | International Trade Specialist, Commerce Dept. | $52,668-$118,069 |
| Research | Research Fellow | $89,000-$136,000 |
| NGO | Coordinator | $32,400-$41,400 |
| NGO | Country Director | $43,800-$54,900 |
| Industry | Management Consultant | $53,000-$128,000 |
| Industry | Operations Manager | $42,000-$117,000 |
On the other hand, the work is almost always guaranteed to be interesting. Many IR master's degree holders find themselves jumping between various fields through the course of their careers as well.
You might find yourself in any of the following positions at some point or another:
International trade specialist
Public affairs specialist
International Logistics/Finance analyst
Foreign Affairs Officer
Overseas Operations Manager
Selecting a Master's Program in International Relations
Not all master's programs are created equal, and in the field of international relations, the differences between good and mediocre is wider than most. Because there are so many specialty areas—typically, a separate degree track for each major world region or even for each country—a particular university that has a strong IR department in general might not be the best in a particular sub-specialty.
Alternatively, specialties exist that are focused on a conceptual aspect of the field rather than a specific country or region. These can include subjects such as international security, economic development, or ecological management.
You definitely have to do your homework when selecting a program, and you need a firm idea what career path you intend to take while you are evaluating your options.
Combined Programs
Master's degrees in international relations are frequently offered with other types of advanced degrees reflecting the utility of the subject to other fields. These include:
Master of Business Administration
Juris Doctor
Master of Science in Public Health
Master of Public Affairs
Another option that offers a master's-grade education in international relations but with a focus in another core subject is a graduate certificate. This is intended for professionals who already have a master's degree in an unrelated subject, but need additional expertise in international relations. The course spectrum is not as broad and language requirements are not as stringent as for a full master's degree, but the certificate offers a similar boost to your career prospects.
Languages and Online Programs
Almost every reputable IR master's program will have a foreign language requirement, both for admission and for graduation. You'll want to make sure you have fulfilled the admission level requirement, but it also pays to look at the graduation requirement.
<!- mfunc search_btn -> <!- /mfunc search_btn ->
Because most language programs are not offered online, it means that master's programs in international relations that have a language requirement are not typically offered online. However, this still leaves some specializations, such as diplomacy or international security, that do not have a country or regional focus.
Because they do not have corresponding language requirements, these types of programs may have online options. This makes attendance much easier, allowing you to shift your coursework around real-life demands and to work on your degree from anywhere in the world.
Faculty
A lot of foreign relations work is conducted on the interpersonal level. This means there are a lot of star personalities and well-respected thinkers involved in the field, and they are frequently found in academia.
Some programs have high-caliber lecturers including former secretaries of state, ambassadors, and other former high-level government officials. Others have faculty who have been instrumental in helping draw up current foreign policy or who have written influential books in the field. Any of these can be a big plus for a program you may be considering.
Relationships and Location
Although international relations is a global field of study, it's also true that it's conducted largely from certain hubs of power and prestige. Universities clustered around Washington D.C. are inevitably more likely to have faculty and professional relationships with the institutions in government that conduct foreign policy work. Those in the major port cities along the West Coast have close ties to the technology industry and Pacific Rim countries. New York and Chicago are close to centers of international finance and economics.
These relationships between specialties and locations has clear implications for you in selecting a school that will have a strong focus in your chosen course of study.
International Relations Master's Degree Core Curriculum and Electives
International relations master's degree programs often have highly specialized curriculum structures based on the region or countries they are focused on.
Foreign Language
These courses are not always included explicitly in the master's program, since you can often test through the requirement or fulfill it in other ways. But learning a language relevant to your topic of study will surely occupy a lot of hours in your course of study.
History
Understanding the world today is largely about understanding how it got that way. History doesn't repeat itself, but, as Mark Twain noted, it often rhymes. Courses in global and regional history introduce you to the cause and effect seen in historical patterns, and help you understand your focus by looking at trends and events that have shaped how modern civilization has come together.
Anthropology and Cultural Studies
Frequently, anthropological study is combined with deep dives into the literature of the region as a prism through which to understand the culture. Regional and national cultural behaviors and artifacts are shown and placed into context on the international stage.
Geography and Ecology
Geography and climate are no respecters of international boundaries, but they feature prominently in modern international relations. You'll be taught about the basics of ecological systems and learn how the lines were drawn between current nations, and also how the two topics affect one another.
Economics and Global Markets
Commerce has long driven international relationships. Understanding the basics of the global economy and how markets function is vital regardless of whether or not you intend to work in the business world. Every aspect of international relations is affected by global markets and economic matters.
Current Affairs
Current concerns and disputes in international relations will form the backdrop to your entry into the field. Some of them will be long-running matters that you need to understand because you'll be grappling with them yourself. Others will be resolved in ways that simply cause the next set of problems, and you'll need to understand why in order to deal with them.
Electives
More than most master's programs, international relations degrees offer a large number of elective options. This allows you to tune your degree very specifically. You will usually find options for elective classes in topics such as:
Conflict Resolution and International Security
Trade and Finance
Politics and Diplomacy
Corporate Management
International Law
Human Rights
Accreditation Standards for Master's Degree Programs in International Relations
Accreditation is all but a foregone conclusion if you follow the other guidelines for selecting a strong master's degree program. Still, you want to ensure that your selection meets the necessary standards outlined by one of the six regional accreditation bodies that cover the United States:
Accrediting Commission for Western Association of Schools and Colleges
Northwest Commission on Colleges and Universities
Middle States Association of Colleges and Secondary Schools
New England Association of Schools and Colleges
Higher Learning Commission (North Central)
Southern Association of Colleges and Schools
<!- mfunc search_btn -> <!- /mfunc search_btn ->
Each of these agencies lays down standards for schools to conform to in establishing and managing their master's degree programs. These include:
Creating formal evaluation procedures for students
Establishing faculty hiring and evaluation standards
Laying out and approving course curriculum
Each of the agencies offers schools a high degree of flexibility to support various pedagogical approaches. But they also constantly evaluate their adherence to processes so that students can be sure that high standards of education are being met at each step in their education.