On April 11, 2015, at the Summit of the Americas in Panama, President Obama and Raul Castro shook hands, marking the beginning of diplomatic relations between the two countries, which hadn't existed since 1961. Prior U.S. administrations maintained a policy of economic sanctions and diplomatic isolation with Cuba. The rekindled diplomacy is now bound to result in dramatic improvements to Cuba's economy and improved relations between the US and Latin America. This stands as just one example of how diplomacy leads to increased security and economic stability.
<!- mfunc search_btn -> <!- /mfunc search_btn -> <!- mfunc feat_school ->
Featured Programs:
Sponsored School(s)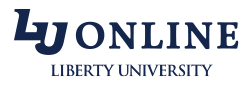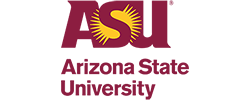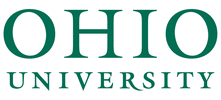 <!- /mfunc feat_school ->
Diplomacy between the U.S. and other countries is of critical importance, ensuring economic vitality and goodwill. Currently, the Department of State, which handles foreign affairs for the President of the United States on a day-to-day basis, maintains diplomatic relations with more than 180 countries.
Diplomats are the specialists that represent America and U.S. interests abroad to ensure that diplomacy endures. These esteemed representatives of the U.S. are resilient negotiators who promote peace, protect American citizens abroad, and support prosperity.
The Duties and Responsibilities of U.S. Diplomats
Nearly every country in the world appoints diplomats to negotiate and mediate relations with other governments, and the U.S. is certainly no exception. Diplomats in the U.S. conduct these crucial meetings with other countries at the United Nations building in New York City or in embassies all over the world.
In general, diplomats reside in the country with which the U.S. is developing or maintaining diplomatic ties, and many diplomats reside in the embassy or consulate within that country. These professionals of international relations are granted diplomatic immunity, which protects them while residing in a foreign country.
The main goal of a diplomat is to maintain positive relations with their appointed country. This includes building trust in that country, with the ultimate goal of developing or maintaining alliances. Diplomats are responsible for overseeing international relations regarding peace deals, trade and economics, culture, human rights, and the environment. Their work also includes negotiating treaties and international agreements, long before politicians endorse them.
Much of the daily work of diplomats includes collecting and reporting information that could affect national interests and representing the views of the U.S. to the foreign government. In this way, diplomats play an integral part in the formulation of foreign policy.
Most diplomats spend a short period of about three years in one country, and many serve in a developing country at some point in their career, where disease, war, and social unrest may be rampant.
Diplomat, Foreign Service Officer, Ambassador: What's the Difference?
Diplomats, Foreign Service Officers, and ambassadors are all professionals of international relations, who are called upon to serve one of the world's 270-plus embassies, consulates, or diplomatic missions around the globe.
<!- mfunc search_btn -> <!- /mfunc search_btn ->
However, their titles reveal distinct backgrounds and duties:
Diplomat: The term diplomat is a universal term for those international relations professionals appointed to serve U.S. interests abroad. Diplomats come from many different backgrounds and serve in countless roles, such as economists, healthcare specialists, and translators, just to name a few.
International law recognizes four ranks of diplomats:
Ambassadors
Envoys
Ministers
Charge d'affaires
Foreign Service Officer: Foreign Service Officers are trained diplomats who represent American interests abroad. They always work under the direction of an ambassador. They observe and report relevant developments in their host country back to the ambassador. There are five types of Foreign Service Officers staffed in foreign embassies:
Economic Officers: Economic officers work to fund scientific advancement, protect the environment, secure Internet freedom, or negotiate new trade laws.
Management Officers: Management officers are responsible for the overall operations of the embassy, consulate, or diplomatic mission.
Political Officers: Political officers are responsible for remaining current on political events and changes occurring in their host country.
Public Diplomacy Officers: Public diplomacy officers reach out to the public of foreign countries through both traditional and social media. Their goal is to build mutual understanding and support for U.S. policies.
Consular Officers: Consular officers assist and protect American citizens abroad. Their services include everything from replacing lost passports to helping citizens marry overseas. They also often issues visas to non-U.S. citizens seeking to travel, work, study, or live in the U.S.
Ambassador: An ambassador is the President's highest-ranking representative of a specific nation or international organization. Ambassadors oversee and coordinate the activities of the Foreign Service Officers, as well as representatives of other U.S. agencies operating within the foreign country. It is common for personnel from as many as 27 federal agencies to work with embassy staff at overseas posts.
How to Become a Diplomat
A diplomat must be versed in foreign relations; therefore, the most recognizable route to a career in diplomacy is a bachelor's and then master's degree in a major like international relations, political science, cultural anthropology, sociology, or foreign policy. Obtaining a position as a diplomat or Foreign Service Officer is a challenging endeavor; therefore, most professionals in this field possess master's degrees and even PhDs with majors in international relations or political science.
Internships and overseas experiences are an important part of preparing to become a diplomat. The U.S. Department of State offers two internship paths for students interested in U.S. foreign policy and diplomacy:
The Pathways Internship Program: Candidates must be U.S. citizens enrolled in educational institutions; the internship is a paid, domestic opportunity
The U.S. Department of State Student Internship Program: An unpaid internship experience that provides individuals with the opportunity to work in U.S. embassies and consulates throughout the world, as well as Washington D.C. bureaus
<!- mfunc search_btn -> <!- /mfunc search_btn ->
The process of choosing Foreign Service Officers is very selective. Candidates must successfully complete:
A three-part examination (Foreign Service Exam) consisting of an oral interview, a written test, and a simulated negotiating exercise
A medical examination
Background checks to obtain the necessary security clearance
Candidates who pass the examination and required clearances must then attend the Department of State's National Foreign Affairs Training Center, where they complete a 10-week training program that includes everything from foreign language classes (at the Foreign Service Institute) to an education on the traditions and culture of the country where they will begin their service.