Foreign Service Officers are diplomats that work under the U.S. Department of State to promote peace and prosperity while advancing U.S. interests abroad.
<!- mfunc search_btn -> <!- /mfunc search_btn -> <!- mfunc feat_school ->
Featured Programs:
Sponsored School(s)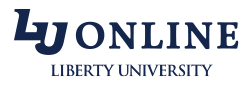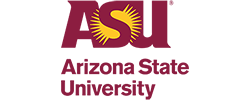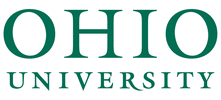 <!- /mfunc feat_school ->
However, it's important to note that not all diplomats are classified as Foreign Service Officers, as this prestigious title requires qualified candidates to meet very specific requirements before being able to represent the United States.
Foreign Service Officers serve at one of the more than 270 embassies, consulates, and diplomatic missions throughout the world, conducting diplomacy by communicating U.S. foreign policy objectives to foreign government representatives and intergovernmental panels.
Their work may take them from the Americas to Africa, East Asia, the Pacific, the Middle East, and beyond, allowing them to connect with the global community while living and working abroad.
Among the locations where Foreign Service Officers lend their expertise and work to promote US interests include:
Western Hemisphere
Argentina
Bahamas
Barbados
Haiti
Guyana
Mexico
Jamaica
Canada
Guatemala
El Salvador
Europe/Eurasia
Armenia
Luxemburg
Croatia
Czech Republic
France
Switzerland
Spain
Africa
Nigeria
Chad
Rwanda
Sudan
Kenya
Zambia
Near East
Iraq
Saudi Arabia
Yemen
Israel
Tunisia
South and Central Asia
Afghanistan
Pakistan
Nepal
India
Bangladesh
East Asia/Pacific
Australia
Laos
South Korea
Malaysia
China
Indonesia
Japan
The Various Specialized Roles for Foreign Service Officers
The U.S. Department of State assigns its staff of Foreign Service Officers one of the following titles as determined by their area of specialization:
Consular Officers
Consular officers are crisis managers that use their problem-solving skills to address challenges facing U.S. citizens traveling, working, or living overseas. These strategic thinkers and natural leaders are required to handle any number of diverse challenges, ranging from overseas child custody disputes to arrests, emergencies, and travel advisories affecting U.S. citizens.
On any given day their work may require them to facilitate an overseas adoption, evacuate Americans from unsafe countries, or fight cases of human trafficking.
<!- mfunc search_btn -> <!- /mfunc search_btn ->
The duties and responsibilities of consular officers include:
Working with foreign officials to conduct and facilitate legitimate business, education, and tourist travel
Becoming experts on local laws, culture, and economic and political conditions
Connecting U.S. citizens with their families during medical emergencies and evacuations
Ensuring Americans have access to legal counsel when overseas in the event of an arrest
Working with a host country to find solutions to problems affecting U.S. citizens abroad
Overseeing activities that strengthen border security
Keeping Washington current on consular issues, such as visa and passport activity, security issues, and fraud trends
Economic Officers
Economic officers maintain positive economic and trade relations between the U.S. and foreign partners. These Foreign Service Officers work with U.S. and foreign government officials, business leaders, and international organizations on a daily basis, promoting national security through economic stability.
Economic officers promote U.S. economic and commercial interests, and are required to report on economic conditions and trends that may affect U.S. policy development and implementation within a host country.
The job duties and responsibilities of economic officers include:
Resolving market challenges and promoting fair practices with members of the international community
Resolving science, environmental, and health issues of foreign countries that affect the U.S.
Ensuring that U.S. businesses can compete for foreign investment and trade by reducing obstacles and identifying global opportunities
Promoting economic development in developing or emerging countries
Negotiating agreements and policies with foreign partners that enhance the safety, security and efficiency of U.S. travel and transportation
Promoting international standards related to emerging communications technology and other technology critical to infrastructure development
Management Officers
Management officers are the in-charge Foreign Service Officers that manage all of the operations of an embassy or consulate. They may be involved in any number of tasks on a daily basis, from human resources to budgetary to security matters.
Management officers must develop solutions in mission-critical situations. Their duties and responsibilities include:
Managing real estate and other assets related to an embassy or consulate, which may include the construction of new facilities
Coordinating and communicating with other U.S. agencies in embassies so as to ensure a seamless, team approach to any number of issues
Coordinating visits with senior officials
Overseeing the professional development of staff
Negotiating with host countries on a wide array of issues, from taxation to social security
Ensuring the safety and security of U.S. personnel in overseas installations
Political Officers
Political officers must interpret situations and negotiate/advise on any number of international issues. These Foreign Service Officers are responsible for remaining current on the political climate of their foreign post and on any event related to U.S. interests, negotiations, and policies.
Political officers communicate with foreign governments with the ultimate goal of achieving shared goals. Their duties and responsibilities often include:
Developing and maintaining relationships with foreign contacts in order to advance U.S. political interests
Reporting on political developments as they relate to the U.S. and making recommendations for U.S. government action
Advising U.S. policymakers on ways to communicate with foreign governments
Monitoring the activities of and engaging with international organizations
Public Diplomacy Officers
Public diplomacy officers are experts of cross-cultural relations that build public awareness and promote U.S. interests abroad. Public diplomacy officers broaden the understanding of American values and policies with other host nations, thus shaping their perceptions about the U.S.
Their work involves maintaining contacts with key people that influence public opinion, such as leaders, local non-government groups, and leaders of government, academic, and think tank organizations. Their ultimate goal is to promote mutual understanding and support for U.S. policy goals.
Therefore, their duties and responsibilities often include:
Educating foreign audiences on American history, traditions, and values and how they shape our foreign policy
Creating, developing, and overseeing informative programs that connect with foreign audiences
Coordinating exchange programs as to strengthen relationships between the U.S. and its foreign partners
Using the media to promote U.S. interests abroad (e.g., embassy and consulate websites and social media)
How to Become a Foreign Service Officer with the US Department of State
To be eligible to become a Foreign Service Officer, the U.S. Department of State requires candidates to be:
A U.S. citizen
At least 20 years old and no older than 59 years old on the day the registration is submitted
At least 21 years old and not yet 60 years old on the day the appointment as a Foreign Service Officer takes place
Candidates for Foreign Service Officers do not need to possess any type of education or post-secondary degree; however, the Department of State recognizes that possessing a degree, foreign language proficiency, and international experience may prove useful when completing the personal narrative and the oral assessment. Further, candidates with proficiency in one or more languages are considered highly qualified.
The following majors, either at the undergraduate or graduate level, are ideal for individuals interested in a career as a Foreign Service Officer:
International business
International relations
Global affairs
Political science
Economics
International studies
International affairs
History
All applicants must be willing and able to relocate to anywhere in the world, including Washington D.C.
Foreign Service Officer candidates should be ready and willing to:
Serve as a representative of the United States to businesses and governments worldwide
Protect America's interests through diplomatic efforts
Take on high levels of responsibility
Work and interact with a wide variety of important and interesting people
Work closely with foreign governments on issues of global importance
Travel overseas on a frequent basis
Learn about and live in different cultures
Learn at least one (if not several) foreign languages
Change jobs and locations every 2 to 4 years
Work long or unusual hours
Steps to Becoming a Foreign Service Officer
The first step to becoming a Foreign Service Officer involves registering for and taking the Foreign Service Officer Test (FSOT), which consists of multiple-choice and essay questions.
Candidates that pass the FSOT must submit a personal narrative to the State Department's Qualifications Evaluation Panel for review. The next step includes taking the oral assessment, a daylong assessment that measures a candidate's ability to demonstrate the 13 dimensions essential to performing Foreign Service work. These include:
Composure: Ability to stay calm, poised, and effective in stressful situations
Cultural adaptability: Ability to work and communicate effectively with people of different cultures
Experience and motivation: Ability to demonstrate knowledge, skills, and other attributes from previous experience
Information integration and analysis: Ability to absorb and retain complex information drawn from a variety of sources
Initiative and leadership: Ability to recognize and assume responsibility for work that needs to be done
Judgment: Ability to discern what is realistic, appropriate, and practical in a situation
Objectivity/integrity: Ability to be fair and honest
Oral communication: Ability to speak fluently in a concise and grammatically correct manner
Planning and organizing: Ability to prioritize and order tasks effectively
Resourcefulness: Ability to formulate creative alternatives or solutions to resolve problems
Working with others: Ability to interact in a constructive and harmonious manner
Written communication: Ability to write concise, well-organized, and grammatically correct English
Quantitative analysis: Ability to draw correct conclusions from pertinent data
Candidates that pass the oral assessment will receive a conditional offer of employment, as well as instructions on how to apply to obtain medical and security clearances.
Finally, a Suitability Review Panel reviews the candidate's completed file. All approved candidates are then placed on the Register, a rank-ordered list of successful candidates organized by career track.
Foreign Service Assignments
After new Foreign Service Officers have completed their orientation and training in Washington D.C., they must typically complete an overseas assignment. The first two overseas tours (usually at two years each) are the time when new Foreign Service Officers develop their talents in a variety of working environments.
<!- mfunc search_btn -> <!- /mfunc search_btn ->
Foreign Service Officers must also ensure they attain foreign language skills within the first few years. New employees hold a variety of positions in the first five years (considered the probationary period) to ensure that the Foreign Service is a good fit. This probationary period includes at least two to three years of consular work and at least one hardship post.
Salary Potential for Foreign Service Officers
According to the U.S. Department of State's salary schedule, Foreign Service Officers, as of January 1, 2015, can expect to earn the following minimum salaries:
Foreign Service Officers who possess a bachelor's degree and no professional experience (FP-6, Step 5): $44,082
Foreign Service Officers who possess a master's degree or law degree (JD) OR a bachelor's degree and at least six years of professional experience: (FP-5, Step 5): $49,311
Foreign Service Officers with a doctorate OR a master's degree/law degree and at least six years of professional experience: (FP-4, Step 5): $60,855
The U.S. Department of State reported earnings for senior Foreign Service Officers, as of January 1, 2015, to be between $121,956 and $183,300.
As of January 2015, the executive pay schedule for Foreign Service Officers serving as ambassadors was:
Executive I: $201,700
Executive II: $181,500
Executive III: $167,000
Executive IV: $157,100
Executive V: $147,200
<!- mfunc feat_school ->
Featured Programs:
Sponsored School(s)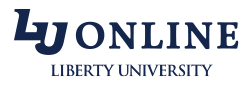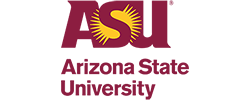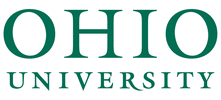 <!- /mfunc feat_school ->