Humanitarian aid program directors are the coordinators, planners, and managers of humanitarian response efforts organized and implemented by nonprofit, private, or government entities. According to Global Humanitarian Assistance, global humanitarian aid was valued at $24.5 billion in 2014, with the largest percentage of money—$6 billion—coming from the United States.
<!- mfunc search_btn -> <!- /mfunc search_btn -> <!- mfunc feat_school ->
Featured Programs:
Sponsored School(s)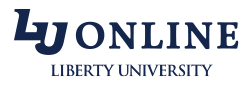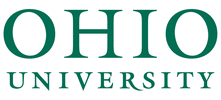 <!- /mfunc feat_school ->
The need for humanitarian aid professionals to fill jobs in leadership positions, such as program directors, will continue to increase as aid from the United States grows. Aid from the U.S. increased by $1.2 billion between 2013 and 2014 alone, which comes as no surprise given that the number of people affected by natural disasters, conflict, and persecution worldwide reached record levels during this period.
What is Humanitarian Aid?
To fully understand the job of a humanitarian aid program director, it is important to identify the scope of humanitarian aid and its impact on the world.
Humanitarian aid is assistance and action with the purpose of saving lives, alleviating suffering, and protecting/maintaining human dignity. Humanitarian aid is assistance (both monetarily and through specific actions) presented during times of manmade and natural disasters and crises.
According to Global Humanitarian Assistance, humanitarian aid is distinguished from others types of aid or assistance because the following principles guide it:
Humanity: Saving human lives and alleviating suffering
Neutrality: Acting without bias or without favoring any side during times of conflict or dispute
Impartiality: Acting on the basis of need without discrimination
Independence: Autonomous of any military, political, or economic objectives
Humanitarian aid is committed to supporting vulnerable host populations that have experienced a sudden emergency, disaster, or crisis or require ongoing support or assistance to maintain or improve quality of life.
Although the number and type of donors who contribute to humanitarian aid efforts have significantly grown in recent decades, most function under a set of universal, humanitarian principles, reports Tufts University: to protect the vulnerable by decreasing morbidity and mortality; to alleviate suffering; and to enhance well-being, quality of life, and human dignity.
The type of humanitarian aid offered by donors, who include government agencies, nongovernmental organizations (NGOs), private business, and individual actors can be organized into one or more of the following categories:
Emergency/Relief Humanitarian Aid – Emergency/relief humanitarian aid responds to a serious and unexpected natural or man-made emergency that requires immediate action to reduce suffering and loss of life in the short-term. Humanitarian aid efforts in this situation include immediate access to medical care, potable water, shelter, food, clothing, and security.
Rehabilitation/Development Humanitarian Aid – Rehabilitation/development humanitarian aid focuses on the rehabilitation and development of a vulnerable population. This type of aid focuses on the transfer of knowledge and resources through mentorship, workshops, infrastructure development, training, etc., with the ultimate goal being to achieve community health and prosperity.
Transition Humanitarian Aid – Transition humanitarian aid lies somewhere between emergency/relief and rehabilitation/development and is a collaborative effort between agencies and the host country. Thus, transition humanitarian aid involves the exchange of information between stakeholders regarding strategies, goals and accomplishments as a way to best serve the needs of the target population.
Humanitarian aid organizations are often organization by the humanitarian aid they offer:
Food
Convoy of Hope
Feeding America
Action Against Hunger
World Food Programme
Health
Direct Relief
Doctors Without Borders
AmeriCares
The American Red Cross
International Medical Corps
WHO: Humanitarian Health Action
Poverty
Mercy Corps
Oxfam International
Global Giving
Catholic Relief Services
American Jewish World Service
Operation Blessing
World Vision
Women and Children
CARE
UNICEF
Save the Children
Plan USA
Humanitarian Aid Program Directors: Their Work, Responsibilities, and Objectives
Humanitarian jobs for program directors involve coordinating international humanitarian response efforts and ensuring strategic and operational coordination according to the principles of their organization.
<!- mfunc search_btn -> <!- /mfunc search_btn ->
These international relations professionals provide assistance regarding the implementation of inclusive, field-level coordinated humanitarian aid efforts, which often include liaisons with other agencies, NGOs, and local authorities.
Humanitarian aid program directors facilitate the effective distribution of humanitarian aid by:
Assessing emergency situations and working closely with other staff members to locate the region or area of emergency
Coordinating and supporting the work of volunteers
Managing program budgets
Overseeing the implementation of emergency activities and monitoring their effectiveness
Developing and monitoring objectives
Producing reports, recommendations, and proposals for emergency intervention
Organizing the training and support of volunteers and other aid workers
Ensuring compliance with national and international procedures, policies, and regulatory codes
Supporting interagency contingency planning efforts
Addressing strategies for addressing humanitarian needs, including mobilizing and tracking resources
Coordinating efforts with humanitarian partners, government officials, and media
Overseeing annual planning, reviews, and the final evaluation of programs and plans
Humanitarian aid program directors seek to achieve the following objectives:
Effective humanitarian preparedness and response
The identification and ongoing monitoring of humanitarian issues
Interagency decision-making support through strong data coordination
Smooth administrative and support services
Competencies of Successful Humanitarian Aid Program Directors
To perform their jobs to the fullest extent, humanitarian aid program directors must possess a number of functional competencies, which include a foundation of knowledge in the field of humanitarian assistance, protection, and human rights, and the ability to:
Develop clear goals that are consistent with organizational strategies
Identify priority activities and assignments and adjust priorities as needed
Allocate the appropriate amount of time and resources for completing work
Foresee risks and allow for contingencies during the planning stage
Monitor and adjust plans and actions as needed
These managers of human aid programs must also possess:
Excellent oral and written communication skills
Strong leadership abilities
Excellent interpersonal skills and the ability to establish and maintain partnerships
Consistency regarding approaches to work
Energy and a positive, constructive attitude
Directness and openness to change
The ability to manage complex, unstable, and dangerous overseas environments
Excellent negotiation and diplomatic skills
Excellent problem-solving skills
Excellent analytical skills
Strong ethics and a commitment to change
Organization and resourcefulness
Flexibility and creativity
How to Become a Humanitarian Aid Program Director
Individuals interested in working in a humanitarian aid capacity for a governmental, intergovernmental, or non-governmental agency and become a program director must ensure they possess a bachelor's degree related to this field of work. Because program directors are senior-level professionals and part of the management team in humanitarian aid organizations and agencies, they are often required to also possess a master's degree in majors such as:
International relations
Global affairs
Public administration
Political science
Sociology
For example, a master's degree in international relations is a multi-disciplinary degree that provides students with qualitative and quantitative analytical skills, as well as practical management skills required of leaders in international affairs. Many of these graduate programs also allow students to focus their course of study on a foreign language or specific region of the world.
Overseas study and internship/volunteer experiences are an important aspect of becoming a humanitarian aid program director, as many employers seek candidates that have experience in:
Humanitarian coordination
Emergency preparedness
Crisis/emergency relief management
Rehabilitation and development
Interagency coordination
Disaster management
Salary Statistics for Humanitarian Aid Program Directors
According to InterAction, a global coalition of nongovernmental organizations, program directors in the low salary range earned between $52,000 and $165,000 in 2012, while those in the high salary range earned between $82,408 and $283,993.
<!- mfunc search_btn -> <!- /mfunc search_btn ->
InterAction also reported that program specialists in the low salary range earned between $29,890 and $73,689, while those in the high salary range earned between $40,000 and $132,640.
<!- mfunc feat_school ->
Featured Programs:
Sponsored School(s)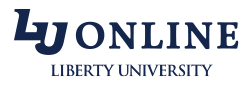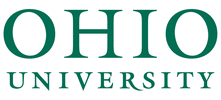 <!- /mfunc feat_school ->