Military analysts are experts of military strategy and operations, technology, military history, and national defense.
<!- mfunc search_btn -> <!- /mfunc search_btn -> <!- mfunc feat_school ->
Featured Programs:
Sponsored School(s)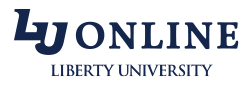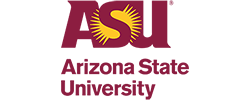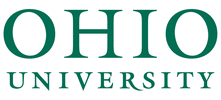 <!- /mfunc feat_school ->
Through research, briefings, and written assessments resulting from the analysis of military information, military analysts support the work of U.S. policymakers, military commanders, the media, private consulting firms, and think tanks.
Military analysts collect military information, analyze that information, and formulate assessments used in making policy decisions, preparing for war, making decisions related to national security, or presenting legal cases in international courts. Military analysts also examine the role of the military in peacekeeping operations, investigating the many ways in which nations utilize their militaries. Military analysts also evaluate:
The strategic capabilities and intentions of foreign militaries and non-state actors, such as terrorist groups
The technical performance and tactical proficiency of foreign weapons systems and military forces
Political-military issues, such as:

Regional security arrangements
Arms control
Military diplomacy
Peacekeeping operations
The Roles and Responsibilities of Military Analysts and Where They Work
Military analysts examine highly classified materials when researching and gathering information on a foreign military. These military intelligence specialists use this information to make policy recommendations, educate the public, provide information to new agencies, or prepare more general material suitable for public consumption.
Military analysts play a critical role in helping the U.S. Armed Forces prevent attacks on U.S. interests and defend American interests abroad. Therefore, jobs for military analysts are most plentiful with the Armed Forces and with governmental organizations like the Central Intelligence Agency (CIA) and the National Security Agency (NSA). In military settings, military analysts prepare intelligence reports for commanders and assess the reliability of new information as to maintain intelligence systems.
Within the CIA, military analysts are civilian employees specializing in military affairs. Their work includes the assessment of weapons systems, military capabilities, and the intentions of foreign militaries.
Military analysts working for private companies are responsible for supporting senior intelligence community stakeholders as to successfully fulfill their mission objectives. One of their major responsibilities involves staying abreast of global military and security developments that have national security and foreign policy significance. They also coordinate and execute private activity reports and assist stakeholders by facilitating the exchange of information through sessions, working groups, and related meetings.
Just a few of the private companies that employ military analysts include:
Requirements to Become a Military Analyst
Military analysts must possess, at a minimum, a bachelor's degree in a major such as political science, international relations, military science, or security studies. Many military analysts also earn master's degrees in a major like military history, international relations, or political science, with many possessing a regional expertise or focus.
<!- mfunc search_btn -> <!- /mfunc search_btn ->
For example, a Master of Science in International Relations and Conflict Resolution may allow students to focus their course of study on areas such as:
Comparative and security issues
International and transnational security issues
Conflict resolution
Peacekeeping
This type of program prepares students to take on military analyst jobs due to a comprehensive core that includes study in:
International relations theory
International political systems
International organizations
International political economy
Conflict analysis and resolution: theory and practice
Research methods in security and intelligence studies
Many master's degree programs allow students to focus their course of study on a particular region of the world, and many more provide overseas study and internship opportunities.
Further, many military analysts also choose to focus their graduate study on a specific topic of military analysis, such as nuclear capabilities, the Chinese military, or the history of peacekeeping operations.
Common topics of study include:
Military history
Foreign languages
Foreign relations
Political policy
Economics
Because military analysts have access to sensitive military and defense information, candidates for military analyst jobs must undergo a rigorous screening process. For example, candidates for military analyst positions with the CIA must undergo a background screening process that includes an extensive background investigation, a psychological examination, and a polygraph interview.
It is common for employers to seek only those candidates who possess:
Military experience
Exemplary GPAs in their undergraduate/graduate program
Excellent analytical ability
Solid interpersonal skills
The ability to work under tight deadlines
The ability to think both strategically and tactically
Strong verbal presentation and writing skills
Knowledge of military and strategic intelligence analysis
Earning Potential for Military Analysts
Military analysts enjoy competitive salaries, whether they work for the government or the private sector. A recent job post for a CIA military analyst showed a salary range of between $50,864 and $99,296, while the Bureau of Labor Statistics reported that operations research analysts earned an average, annual salary of $82,940, as of May 2014, with the top 10 percent earning more than $132,220.
<!- mfunc search_btn -> <!- /mfunc search_btn ->
The BLS also reported that operations research analysts working for the federal government earned an average salary of $109,960 during this time.