International trade is key to the growth of the Arkansas economy, according to the Arkansas District Export Council. In fact, the U.S. Department of State indicates that:
2,242 Arkansas small- and medium-sized companies export to foreign nations.
Arkansas's focus on exporting creates over 37,300 jobs for Arkansas residents.
Exports bring in over $7 billion dollars yearly to the state.
<!- mfunc search_btn -> <!- /mfunc search_btn -> <!- mfunc feat_school ->
Featured Programs:
Sponsored School(s)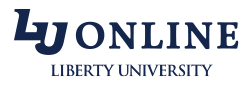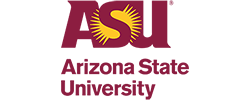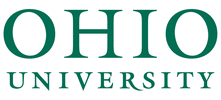 <!- /mfunc feat_school ->
Because of the significant impact foreign trade has on the state's economy, the State of Arkansas takes global trade seriously.
For instance, the Arkansas Chamber of Commerce partners with the Arkansas Economic Development Commission and the Arkansas World Trade Center to support, promote, and facilitate trade between the state's businesses and foreign stakeholders, which includes over 120 businesses in over 30 countries that speak over 50 languages.
With global trade being such a significant growth factor in the Arkansas economy, most Arkansas private businesses, nonprofits, and government agencies are looking to increase their engagement in the global economy, which spells out great opportunity for top-notch international business experts who can give Arkansas an edge on the international field.
Preparing to Enter an International Business Career in Arkansas
Many professionals who are looking to obtain international business jobs in Arkansas's nonprofits, government agencies, and private businesses look to earn a college degree in international business.
Because the international business degree is an interdisciplinary degree, students at the undergraduate and graduate level get the chance to specialize in a particular area of business and international studies.
Choosing the right Bachelor's Degree for a Career in International Business
International business majors will graduate with degrees such as:
Bachelor of Arts or Science in International Business
Bachelor of Arts in International Relations – International Business
Bachelor of Science in Business Administration – international Business
These international business majors will take different types of courses, including:
General Education Requirements
International Business Core Courses
Elective Courses
International Internships
International business core courses will be a blend of business studies and international relations studies, including courses such as:
Financial Accounting
Principles of Marketing
International Management
International Marketing
Organizational Behavior
Then, students may take electives focusing on management, marketing, human resources, finance, and more.
For example, a marketing concentration will include courses such as:
Integrated Marketing Communications
E-Marketing
Service Marketing
Marketing for Not for Profit Organizations
International Marketing
Entry-Level International Business Jobs in Arkansas
With a bachelor's degree in international business, students are trained to enter careers such as:
Global Operations Coordinator
Global Strategic Marketing Specialist
Global Marketing Director
Associate Buyer
Import/Export Director
Operations Office Manager
International Sales Representative
For example, an international business job in Arkansas will illuminate the type of qualifications Arkansas's top companies are looking for (job is an example only and is not a job offer):
Financial Services Key Customer Analyst for WESCO International Financial Services in Little Rock— applicants to positions such as this should hold a bachelor's degree in business with an emphasis in international business.
They will be responsible for maintaining information on credit worthiness for a segment of WESCO's 70,000 active customers worldwide.
<!- mfunc search_btn -> <!- /mfunc search_btn ->
Advancing to a Master's Degree for an Advanced Career in International Business
Arkansas's top businesses and organizations will look for advanced international business professionals with cutting-edge degrees, such as:
Master of International Business (MIB)
Master of International Management (MIM)
Master of Business Administration in International Business (MBA)
Master of Science in International Business (MSIB)
These degrees combine the best of international studies and the best of business studies, allowing students to develop contextual intelligence and understand the impact of society, law, and culture on international business.
To enroll in a graduate program in this field, students will meet admissions criteria, such as:
Hold a bachelor's degree (or equivalent) in international relations, social sciences, business, or another related field
Have English language proficiency
Showcase previous international experience
Be in good academic standing
Submit official GRE or GMAT scores
Once admitted to a program, students will get to take core courses that blend international studies and business, such as:
International Business Policy
Consumer Analysis in Emerging Markets
Global Finance
International Business Negotiations
International Trade
Dialogue on Globalization
After these core courses, students may be able to choose a specific track or specialization, including:
International HR Management
International Marketing
International Communication
International Entrepreneurship
Advanced International Business Careers in Arkansas
With a master's degree in international business, students are trained to enter careers such as:
International Marketing Director
International Sales Executive
Director of International Account Management
International Assignment Consultant
International Affairs Analyst
International Operations Manager
For example, international business jobs in Arkansas will illuminate the type of qualifications Arkansas's top companies are looking for (job is an example only and is not a job offer):
Private Brands Analyst International for Walmart in Bentonville – applicants to positions such as these will be given preference when holding a master's degree in business, statistics, or another related field.
These professionals will manage analytics for private brands, manage alignment and execution of reporting frameworks, and provide actionable insights to inform brand strategies.
Arkansas's Leading International Business Organizations
Some of Arkansas's top international business agencies, institutes, councils, and organizations include:
Arkansas District Export Council – works to empower all business, including Arkansas's small and medium-sized businesses, to compete in the global economy. To so this, the Council offers exporting information, training, trade partner directories, awards, seminars, workshops, and more.
For example, workshops held through 2013 and 2014 include "Exporting Essentials," "Advanced Shipping," and "Export Controls."
Institute for Economic Advancement – based in the University of Arkansas at Little Rock College of Business, this institute works to promote Arkansas businesses through developing data, research, and training.
Through this, the institute is able to offer specialized series and support to Arkansas businesses, private individuals, communities, and more throughout the state.
Arkansas Agriculture Department—this department works to ensure the state's competitiveness in the global market through developing policies and programs designed to facilitate international trade.
To do this, the department attends international conventions to market their livestock & poultry, plants, aquaculture, and more.
World Trade Center: Arkansas – in order to support Arkansas businesses and facilitate international trade, this center offers two forms of assistance: global connections, which create and strengthen relationships between Arkansas businesses and international businesses, embassies, governments, and more, and business services, which include expert trade development, customized international research, specialized global analysis, and more.
This center also engages in and hosts trade missions, which bring Arkansas businesses, goods, and services to foreign stakeholders such as Vietnam, Colombia, Germany, Africa, Netherlands, Ghana, and more.
Arkansas Economic Development Commission – the international business division of this commission both assists international companies in investing in Arkansas and assists Arkansas businesses in exporting to foreign countries. The commission offers site location data, utilities, workforce training, permit assistance, building specification, and more in order to reach these goals.
With this work, the commission has brought 129 international companies from 30 countries to the state, along with having established international offices in China, Japan, and Southeast Asia.
<!- mfunc search_btn -> <!- /mfunc search_btn ->
Organizations Based in Arkansas that Are Committed to International Business
The top agencies in Arkansas that are dedicated to enhancing international ties between the state and foreign stakeholders for the purpose of facilitating international trade include: