The Colorado Office of Economic Development and International Trade reported that exports of manufactured, agricultural, and mineral products to foreign markets contributed more than $8.5 billion to the state's economy in 2013 alone, representing an increase of 6.3 percent between 2012 and 2013.
<!- mfunc search_btn -> <!- /mfunc search_btn -> <!- mfunc feat_school ->
Featured Programs:
Sponsored School(s)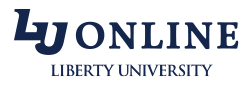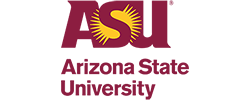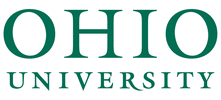 <!- /mfunc feat_school ->
Because international business is a necessary component of the state's economy, the Colorado Office of Economic Development and International Trade works to facilitate international trade and commerce for local companies interested in reaching foreign markets or sourcing materials and parts from overseas.
To help attract foreign investment and encourage local businesses to expand globally, the office offers services, such as:
International Ranking and Statistics
Advanced Industries Export Accelerator Program
Exporting from Colorado Information
Foreign Direct Investment Programs
Global Consultant Networks
Trade Resources
State Trade and Export Promotion Programs
International Events
International Internship Programs
Foreign Trade Missions
Each of these programs has various sub-programs that support and facilitate economic growth for Colorado's businesses:
Export Counseling – counseling in international marketing, sales, market selection, partner selection, and exporting fundamentals
Network of International Trade Consultants – access to strategic business partnerships with stakeholders in such countries as Mexico, Canada, Brazil, Ireland, France, Germany, Japan, China, and more
Colorado Trade Mentor Program – a forum that connects seasoned businesses with new businesses and allows for informal mentorship that focuses on developing international trade with Mexico, Japan, and Canada
Finally, international business does not solely stimulate the state's economy; it also creates and strengthens meaningful connections between Colorado and foreign stakeholders, bringing the state to the forefront of the global marketplace.
Preparing for an International Business Career in Colorado with the Right Degree
Earning a college degree in international business is a widely accepted starting place for a career in international trade and commerce.
International business degree programs will prepare students to enter the field of business in a globalized economy—serving customers, managing operations, and conducting negotiations worldwide.
Through business courses, international studies course, and language courses, international business majors will be prepared with both business skills and a global perspective.
Obtaining a bachelor's Degree in International Business
At the undergraduate level, international business majors get to choose from a variety of degree titles, such as:
Bachelor of Arts or Science in International Business
Bachelor of Arts in International Relations: International Business
Bachelor of Science in International Management
Bachelor of International Business
Bachelor of arts college degrees are more likely to include humanities courses, focusing on topics such as foreign language, culture, and civilization. However, the field of international business revolves around these topics so much that many programs—even BS programs— may include them, as well.
International business majors' core courses will include course titles such as:
Principles of Microeconomics
Principles of Macroeconomics
Managerial Accounting
International Business Law
After completing core courses, students may choose to take upper level elective courses specializing in one area of business or international relations, such as:
Economics
Finance
Marketing
Management
Law
Language
If specializing in language, international business majors will get the opportunity to become proficient in the native languages of Colorado's top trade partners:
German
Japanese
Portuguese
Arabic
Russian
International Business Careers in Colorado
Jobs in Colorado for international business professionals with undergraduate degrees include, but are not limited to:
Collections Analyst
Global Sales Account Manager
Bilingual Customer Service Counselor
Global Sales Operations Coordinator
International Assignment Associate
Language Coordinator/Scheduler
Operations Analyst
Job listings are shown as examples only and do not constitute job offers:
Global Logistics Analyst for Allen Company in Broomsfield – This position requires applicants to hold a bachelors degree in a business discipline with a focus on international or global logistics. Along with this, applicants should either have five years of professional experience or an advanced degree.
Professionals in this position negotiate ocean inbound freight rates, approve freight bookings, review freight invoices, and archive commercial shipping documents.
<!- mfunc search_btn -> <!- /mfunc search_btn ->
Earning a Master's Degree in International Business
Executive and leadership positions are typically reserved for highly qualified professionals who hold a master's degree in international business.
To enroll in a graduate program, students will meet minimum admissions criteria, such as:
Hold bachelor's degree
Hold 3.0 GPA
Submit GMAT scores
Once eligible, students may enroll in an advanced international business program. Graduate programs in international business include degrees such as:
Master of Science in International Business
Master of International Business (MIB)
Master of International Management (MIM)
Master of Science in International management (MSI)
Master of Business Administration in International Relations (MBA)
Within these programs, students will take anywhere from 30-45 credits of courses, including:
Business Core Courses
Specialization Courses
Master's Thesis or Project
For example, MBA core courses generally include:
Organizational Behavior
Management Communications with Technology Tools
Financial Accounting and Analysis
Specializations can be in global management, international human resource management, international information systems, and more.
To give an example of concentration courses, an international entrepreneurship specialization would include courses such as:
International New Business Venture Management
International Capital and Private Equity
International Strategic Thinking for Entrepreneurs
Jobs in Colorado for international business professionals with graduate degrees include, but are not limited to (Job listings shown here are examples only and do not constitute job offers):
Global Marketing Manager for Medtronic in Boulder—applicants to positions such as this should hold a bachelor's degree in marketing or business, and either have a focus in or five years of experience in international business; however, preference will be given to applicants who hold an MBA in international marketing or strategy.
Professionals in this position will be responsible for generating customer insights and analyzing them to develop an understanding of unmet customer needs for the location in Boulder, CO and Jerusalem, Israel.
Other advanced international business careers in Colorado include job titles such as:
Director of Global Strategic Planning
Senior Director of Business Development
Global Marketing Executive
Global Account Executive
Global Logistics Analyst
Vice President of International Operations
Capital Purchasing Analyst
Colorado-Based Organizations that Promote International Business
Colorado-based nonprofits, government agencies, and private businesses that contribute significantly to Colorado's involvement in international business include:
Colorado Department of Agriculture – this governmental agency offers export assistance to agriculture producers who want to expand their market globally. Assistance includes general trade data—such as Colorado MarketMaker, International Transportation Contacts, and more. Along with this, assistance includes market information on foreign stakeholders, such as Canada, China, Europe, Israel, Japan, Mexico, and more.
Finally, the Department hosts trade shows, such as VinCO in Grand Junction, ANTAD in Guadalajara, and Fresh Summit in Atlanta, to help Colorado companies expand their markets locally, nationally, and internationally.
Chamber of the Americas – this international organization, based in Denver, is dedicated to fostering business expansion into North, Central, and South America. To so this, chamber members have access to benefits such as trade missions, travel discounts, educational programs, cultural networking, seminars, and more.
Institute for International Business – based on the University of Colorado: Denver campus, this institute focuses on developing students with a competitive edge globally, shaping the future's international business leaders, increasing Colorado's global competitiveness, and advancing international business research in the state.
To support Colorado businesses, the institute offers research on business cultures by country, business news by country, Colorado organizations for business, conversion tools, global forum reports, language translations, and more.
World Trade Center – Denver – the world trade center's mission is to bring prosperity to Colorado through trade and investment. To do this, the center works to educate Colorado businesses on expanding in the global market; to connect members with global and local stakeholders through networking events, conferences, and technology; to inform businesses on resources, trade information, and international success; and finally, to advocate to lawmakers for international business trade laws.
For example, the center's education program is offered through the Rocky Mountain World Trade Center Institute, and it provides practical training to give employees a sensitivity to the nuances of international trade. This online institute offers a Certificate in International Trade, which consists of 48 hours of training.
<!- mfunc search_btn -> <!- /mfunc search_btn ->
Colorado's' top organizations that promote, facilitate, and support trade between the state and its foreign partners include: