The state of Michigan has long recognized the value of creating strong relationships with foreign stakeholders. With this understanding, Governor Rick Snyder began the Global Talent Retention Initiative of Michigan (GTRI), which works to make Michigan a national leader in welcoming immigrants.
<!- mfunc search_btn -> <!- /mfunc search_btn -> <!- mfunc feat_school ->
Featured Programs:
Sponsored School(s)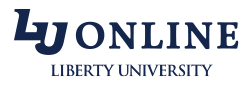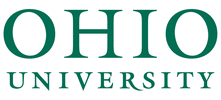 <!- /mfunc feat_school ->
Along with GTRI, International Visitors Council (IVC) of Detroit is a major nonprofit organization that helps to bring Michigan to the front of the international stage, strengthening the international relations between the state and its foreign stakeholders.
By participating in the International Visitor Leadership Program, IVC has welcomed and hosted over 200 current and former Heads of State, 1,500 cabinet-level ministers, and other distinguished world leaders. This program allows international leaders on diplomatic missions to Detroit to visit businesses, educational, and governmental organizations, and to participates in cultural events.
Along with this, IVC runs special programs each year in different countries, including Indonesia, Austria, the Netherlands, Kyrgyzstan, India, and more. These programs cover a wide array of topics, including, but not limited to:
Young Leaders Working for Peaceful Change
Immigration and Security
Economic Revitalization
Women and Entrepreneurship
Religious Freedom
Diversity for Minority Youth Leaders
IVC also offers homestays, dinner hospitality, business meetings, tours, and translators/interpreters to all foreign delegations visiting the Detroit area. All of this is done in an effort to create long-lasting relationships that will facilitate economic, humanitarian, educational, and cultural partnerships.
Making the Decision to Study International Relations
International relations is an interdisciplinary field offering a number of different concentrations that allow students to specialize. This area of study prepares students to serve in diverse roles related to diplomacy, international development, global security and much more within the nonprofit, private and government sectors.
Those with a degree in international relations are found working in Detroit-based offices of such organizations as the Peace Corps, the Foreign Policy Centre, International Crisis Group, Institute for Conflict Research, Saferworld, and War Child; as well as with U.S. and foreign universities, and more.
Generally, both graduate and undergraduate programs provide both theoretical coursework and practical study abroad internships, allowing students to maximize their education and apply concepts to real issues.
Finally, many international relations degrees—both bachelor's and master's—are offered online, which gives working professionals ample opportunity to advance their education while gaining experience.
Bachelor's Degrees in International Relations
Bachelor's degree majors applicable to the field of international relations include varying titles, such as:
Bachelor of Arts (BA) or Bachelor of Science (BS) in Public and International Affairs
BA or BS in Government and International Politics
BA or BS in International Relations
BA or BS in Political Systems and International Relations Theory
BA or BS in International Diplomacy
Because these majors are interdisciplinary, specialized tracks are offered to allow students to deepen their understanding and expand their experience in one area of concentration. Tracks include, but are not limited to:
Global Systems
Middle Eastern Studies
Urban and Suburban Development
International Security
Public Policy
Whichever track is chosen, students will take core courses for the international relations degree, which include, but are not limited to:
Emerging Market Issues
Geography
International Law
Macro and Microeconomics
S. Foreign Policy
Students with bachelor's degrees in international relations are prepared to work in various capacities, including as:
Journalists
Lobbyists
Political Analysts
International Sales and Marketing Specialists
International Education Specialists
<!- mfunc search_btn -> <!- /mfunc search_btn ->
Master's Degrees in International Relations
Advancing to a master's degree places students in a strategic position in which they have a competitive edge in nonprofit organizations, government agencies, and businesses. These students are prepared to enter advanced careers, in areas such as:
Foreign Service
Diplomacy
International Organization Program Management
International Law
Public Policy Research
Although requirements differ from university to university, generally, eligibility criteria for graduate programs in international relations include:
Hold a bachelor's degree from an accredited university
Complete the Graduate Record Examination
Hold a 3.0 in undergraduate courses
Once eligible, students looking to obtain a master's in international relations may choose from varying degree titles, such as:
MA in International Relations
MA in International Security and Politics
MA in International Relations and Area Studies (Europe, Eurasia, Asia, Middle East, etc.)
MA in Public Policy
MA in International and Global Affairs
MA in Global Theory and History
MA in International Law and Organizations
Most international relations degrees, independent of the title, will include core international relations courses, including:
International Relations Practitioners Methods of Research
Fundamentals of International Relations
Micro and Macroeconomics
International Trade Theory
Global Theory and History
Conflict Management
International Law and Organizations
Because of the interdisciplinary nature of the degree, after these foundational core courses, master's students are able to delve deeply into one area of study, specializing in one of many tracks. Varying tracks and specializations include, but are not limited to:
Theory and Policy
Political Economy
Security Studies
Conflict Resolution
International Economics
Global Governance
Quantitative Reasoning
Asia Region
Europe Region
Latin America Region
Middle East and Africa Region
Muslim World
Different tracks will give students access to specialized courses, such as:
International Economics
Micro and Macroeconomics
International Trade Theory
International Monetary Theory
Quantitative Reasoning
Statistical Methods for Business and Economics
Econometrics
Risk Analysis and Modeling
Theory and Policy
Bureaucracy & Governance
Gender &War
People Power in Global Politics
Security Studies
Arms Control & Proliferation of Weapons
Intelligence & Homeland Security
United Nations Peace Operations
Michigan's Contribution to International Trade, Security, Development and Humanitarian Work
Michigan's government initiatives and nonprofit organizations play a major role in making the state a major player on the international field, reaching out to foreign stakeholders to promote cultural and educational exchange, as well as humanitarian programs and outreach. Some of Michigan's major international relations organizations include:
International Visitors Council of Metropolitan Detroit – this government program hosts various projects, including those focused on religious diversity, global economic recovery, NGO management and leadership, and social, political, and economic issues.
IVC partners with various countries, with just a few being Georgia, Jordan, Slovakia, Tajikistan, Tunisia, Iraq, Palestine, Hungary, the United Kingdom, Macedonia, and Oman.
Lastly, in March of 2013 hosted 10 visitors as part of the London Olympic Legacy Special Program, and meetings consisted of exploring the concept of at-risk youth engagement initiatives in local cities.
International Visitors Committee of Mid-Michigan – this organization offers to host all foreign delegates visiting mid-Michigan, including international leaders such as the British Members of Parliament, Canadian government officials, and more.
Global Talent Retention Initiative of Michigan—this government agency works with international students, local employers, and the American Immigration Lawyers Association in order to bring international students into the state, which contributes significantly to Michigan's stature on the international stage.
Global Detroit – this nonprofit works to welcome international communities and immigrants, developing strategies that make Michigan welcoming to immigrants, internationals, refugees, and foreign trade and investment.
The International Center at the University of Michigan— hosts cultural exchange programs, Peace Corps sponsors, and the U.S. Department of State international visitor program, forging academic, humanitarian, and professional ties with foreign stakeholders.
<!- mfunc search_btn -> <!- /mfunc search_btn ->
Michigan-Based Organizations Dedicated to Promoting International Relations
Nonprofit organizations and agencies in the Michigan state government that promote strong relationships with foreign countries include:
State
Nonprofit