The Mississippi Development Authority and the Mississippi Economic Development council are two of the state's leading agencies dedicated to the expansion of businesses, tourism, and overall economic growth.
<!- mfunc search_btn -> <!- /mfunc search_btn -> <!- mfunc feat_school ->
Featured Programs:
Sponsored School(s)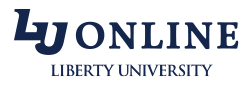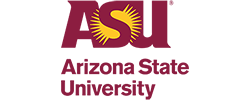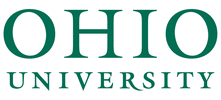 <!- /mfunc feat_school ->
The Mississippi Development Authority's international division works to promote economic growth through internationalizing Mississippi's economy by means of imports, exports, attracting foreign investment, and more.
Because of this, Mississippi's position in the global economic arena has been enhanced significantly. In fact, the U.S. Department of State notes that Mississippi is a strong player on the international stage, with:
International trade between Mississippi government agencies and private companies supporting over 320,000 jobs in the state
194 foreign countries buying Mississippi goods and services, bringing in $2.3 billion in 2011 for services and $12.2 billion in 2012 for goods
Through the concerted efforts of Mississippi's government agencies, private businesses, and nonprofit organizations, the state's international business market has bolstered the state's economy, created new jobs, and enhanced the state's global visibility.
Earning the Right Degree to Prepare for a Career in International Business
Earning a degree in international business will give aspiring business professionals a competitive edge, allowing them to fill vital roles in businesses that are looking to expand internationally:
Financial controllers
International accountants
International economist
Management analyst
Wholesale buyers
International trade and customs managers
Multinational managers and executives
Import/export compliance specialists
Business consultants
Trade Analysts
Supply chain managers
Earning a Bachelor's Degree in International Business
Bachelor's degrees in international business include, but are not limited to:
Bachelor of Business Administration in International business
Bachelor of Science in International Business
Bachelor of Arts in International Affairs: International Business
Although each school of international business is different, most international business majors will take courses including:
Core Business Courses
International Business Courses
International Business Electives
For example, courses within these categories can include:
Core Business
Organization and Management
Operations Management
Strategic Management
International Business
International Marketing
International Economics
International Business Law
Electives
Export Markets
Global Logistics
e-Marketing
Careers that look to hire and retain young professionals with bachelor's degrees in international business may include:
Import/Export Coordinator
Import/Export Specialist
Global Marketing Specialist
International Nonprofit Management
International Energy Manager
International Programs Advisor
An example international business job listing in Mississippi will illuminate the type of qualifications the state's top employers are looking for in a job candidate (for illustrative purposes only; is not a job offer):
International Programs Advisor for the University of Mississippi in Oxford – applicants to this position should have a bachelor's degree in business, international business, education, counseling, or another related field, and this professional will be responsible for advising international scholars on US laws and regulations relevant to their international status.
<!- mfunc search_btn -> <!- /mfunc search_btn ->
Earning a Master's Degree to Advance an International Business Career
Even though many professionals may begin their career with a bachelor's in international business, professionals who want to advance their career with top-notch companies often consider advancing their education by earning a master's degree.
To enroll in a master's degree program in international business, student will need to meet the school of international business admissions requirements, which generally includes criteria such as:
Hold a bachelor's degree from an accredited institution
Have good academic standing in bachelor's degree
Submit GRE or GMAT scores
If eligible, professionals can choose from a variety of international business degrees, including:
Master of Business Administration (MBA) in International Business
Master of International Management (MIM)
Master of International Business (MIB)
Master of International Studies (MAIS): Trade, Resources, and International Business
While an MIB, MIM, or MBA will focus more on business-related courses, an MAIS is more likely to focus on international relations courses with an emphasis in business.
For example, MIB, MIM, and MBA programs will include courses such as:
International Marketing
International Business Policy
International Accounting
On the other hand, an MAIS program will include more humanities-driven courses, such as:
Space, Place, and Identity
Comparative Approaches to Global Issues
Political Economy of International Relations
Students earning a master's in international business can choose from a wide variety of business specializations, such as:
Business Law
Human Resources
Entrepreneurship
Mississippi jobs titles that may require professionals to have a master's in international business include, but are not limited to:
International Operations Manager
International Buyer
Visiting Assistant Professor of International Marketing
Assistant Professor of International Entrepreneurship/Finance
International Accountant
Global Business Consultant
International Business Planning Manager
International Customer Marketing Manager
International News Content Fellow
Director of Global Outcomes Research
International Sales Development Manager
International Trade Specialist
Mississippi's Contribution to International Business and Trade
Some of Mississippi's nonprofits, government agencies, and private businesses that are dedicated to enhancing the state's global role though international trade include:
Mississippi World Trade Center – This Jackson-based nonprofit works to assist Mississippi businesses with all aspects of international trade, helping to foster effective and sustainable international trade between the state and foreign stakeholders.
To do this, the Center hosts international dignitaries, organizes international seminars and conferences, and participates in global events. Services offered by this center include trade information, business services, trade education, conference facilities, private clubs, and more.
Mississippi District Export Council – This council assists local Mississippi companies in successfully and efficiently exporting goods and services, which promotes economic growth and creates more higher-paying jobs for Mississippi residents.
The Council's mission is to contribute to international leadership and trade through having international trade professionals help small- and medium-sized Mississippi businesses.
Mississippi Department of Agriculture and Commerce: Development Division – This Division works to help Mississippi agriculture, which brings in about $6.3 to the state and employs over 25 percent of the state's workforce, export its goods internationally.
To do this, the Division hosts brand promotion programs, gives export market research to companies, hosts promotional trade events, and more.
Mississippi Consortium of International Development (MCID) Jackson – This nonprofit administers the International Visitor Leadership Program, which brings international dignitaries and global leaders in business, politics, government, and more to Mississippi.
Through hosting international leaders, Mississippi has gained a reputation for excellent international exchange and development programs.
Mississippi Small Business Development Center (SBDC) – THE SBDC International Trade Center located at Hinds Community College in Raymond, Mississippi, helps small businesses throughout Mississippi learn the ins and outs of foreign market identification through offering marketing data, individualized counseling, trade seminars, financing sources, and more.
<!- mfunc search_btn -> <!- /mfunc search_btn ->
Mississippi-Based Agencies Dedicated to International Trade and Commerce
Mississippi-based organizations that are leading international business, trade, and exports in the state include:
State Government
Nonprofit