The Montana Department of Commerce's Office of Trade and International Relations works to create and sustain strong relationships with foreign stakeholders, including with Montana's sister states and cities:
<!- mfunc search_btn -> <!- /mfunc search_btn -> <!- mfunc feat_school ->
Featured Programs:
Sponsored School(s)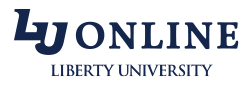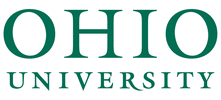 <!- /mfunc feat_school ->
Sister States
Kumamoto Prefecture, Japan
Taiwan Province, Taiwan
Guangzi Zhuang Autonomous Region, China
Patagonia Region, Argentina/Chile
Republic of Kyrgyzstan
Sister Cites
Bozeman, Turrialba, Costa Rica
Muren, Mongolia
Rivas, Nicaragua
Butte – Altensteig, Germany
Great Falls – Sharya, Russia
Havre – Maple Creek, Saskatchewan
Livingston – Naganohara, Japan
Missoula – Neckargemuend, Germany
Missoula – Palmerston North, New Zealand
Along with this, the Montana Chamber of Commerce has launched international trade programs dedicated to taking Montana to the world. While the Chamber does seek to increase international trade and business development, the international programs are vital for more than just economic stimulation: these international relations help to promote cooperation, trust, and cultural exchanges between Montana and foreign stakeholders.
One program, "Montana Goes," focuses on cultural exchanges with partnering countries, which currently include Ireland, China, Israel, Brazil, Cuba and Australia.
By creating programs with so many foreign stakeholders, Montana has become a vital state for fostering cultural diversity, global understanding, and strong international relationships.
Obtaining a Degree in International Relations
A degree in international relations is the first step for young professionals interested in a career as a civil servant, diplomat, translator, or journalist with organizations like Amnesty International, the European Union, the United Nations, or the Peace Corps.
International relations degrees are inherently interdisciplinary—allowing students to choose study abroad programs and concentrations that apply directly to their specialized area of interest.
Many international relations degrees are offered online, so students can advance their education without slowing down their career.
Bachelor's Degrees in International Relations
Bachelor's degrees that will prepare students to enter the field of international relations include, but are not limited to, degree titles such as:
BA or BS in Political Science: International Relations
BA or BS in International Development
BA or BS in Negotiation and Global Conflict
BA or BS in Global and National Security
BA or BS in U.S. Foreign Policy
BA or BS in International Relations/Affairs
Within the international relations degree, students will choose a concentration from areas such as:
Asia Studies
Europe Studies
Latin America studies
Middle East and Africa Studies
Political science
International economics
Theory and policy
These concentrations will include elective courses, such as:
International Economics
Microeconomics
Macroeconomics
Trade theory
Monetary theory
Europe Studies
The world and the west
The making of modern Europe
Blacks in modern Europe
Immigration
Theory and Policy
Global justice
Religion and international relations
Global environmental negotiation and policy
Civil society and the state
<!- mfunc search_btn -> <!- /mfunc search_btn ->
Master's Degrees in International relations
A master's degree in international relations prepares students for a wide range of advanced careers in the field, including working with national governments, nonprofits, and private businesses. The in-depth theoretic and practical experience provided through graduate education can propel international relations professionals to the top of their field.
Although each program is different, most master's programs have criteria for eligibility that include:
Hold bachelor's degree from accredited university
Hold 3.0 GPA in previous academic work
Strong GRE scores
Once eligible, students may pursue a variety of majors related to international relations. Examples of some degree options include:
MA in International Security
MA in Global Conflict Management
MA in Political Economy
MA in International Law Policy
MA in International Relations and Area Studies
MA in International Relations and Juris Doctor
MA in International Relations and MBA
Or, if a student simply pursues an international relations or international affairs major specifically, they will have the ability to choose from among a wide-array of concentrations, including:
International Economics
Political Science
Security Studies
Regional Concentrations
Human Development
Peace and Justice Studies
Core curriculum for degrees in international relations will include courses such as:
Fundamentals of international relations
Global development
International research methods
After completing the core curriculum, students will go on to study courses designed specifically around their area of specialization, such as:
MA in International Relations and MBA
International financial management
Managing political, economic, social, and technical trade
International entrepreneurship
International strategic alliance
Competing in high-growth economics
MA in International Relations and Juris Doctor
International law
African legal studies
Comparative law
Immigration law
International banking structure
Globalization and the legal profession
Transnational criminal law
MA in International Relations and Latin America
Development and environment in Latin America
Political economy of Latin America
Social movements in twentieth-century Latin America
S. – Latin American conflicts
Some careers that could require a master's degree in international relations include:
International intelligence analyst
Human rights lawyer
Director of an international center
Immigration lawyer
Transnational business consultant
Montana's Contribution to International Trade, Development, and Humanitarian Work
Montana's government agencies and nonprofit organizations that have a significant impact on the state's international trade, development, and humanitarian work, include:
WorldMontana – This nonprofit organization based in Helena focuses on furthering international ties through citizen diplomacy, global exchanges, community engagement, and leadership development. Specific programs include the international visitor leadership program, which hosts emerging and current dignitaries of foreign stakeholders in Montana, and the culture box program, which immerses Montana students in cultural music, currency, clothing, and other foreign artifacts.
Orphan's Lifeline – This Kalispell-based nonprofit focuses on providing humanitarian aid to the 143 million orphaned children worldwide, who are vulnerable to human trafficking, prostitution, starvation, malnutrition, illness, and violence. This organization works in nine countries, including India, Kenya, Uganda, the Philippines, Mexico, Russia, Pakistan, and Haiti.
Montana Department of Commerce's Office of Trade and International Relations—This department creates sister state and sister city relationships with international stakeholders in order to promote international trade, as well as create international relationships that foster trust between Montana and foreign diplomats.
Central Asia Institute—This nonprofit, based in Bozeman, focuses on providing humanitarian aid to those living in Central Asia. They offer literacy and education—especially for women—focusing on peace through education. Literacy and education projects, including building schools, awarding scholarships, teaching, and setting up literary centers, are being offered in Pakistan, Afghanistan, and Tajikistan.
<!- mfunc search_btn -> <!- /mfunc search_btn ->
Montana-Based Organizations Dedicated to Promoting International Relations
Montana-based state and nonprofit organizations that promote strong international ties include those such as:
State
Nonprofit