Today, professionals involved in international relations are building bridges between important sectors of New Jersey and the outside world, going beyond just business. Bilateral relationships for trade, diplomatic relations, security agreements, and humanitarian activities serve as a two-way street that allows both foreign entities and stakeholders in New Jersey to grow and prosper.
<!- mfunc search_btn -> <!- /mfunc search_btn -> <!- mfunc feat_school ->
Featured Programs:
Sponsored School(s)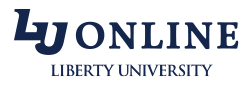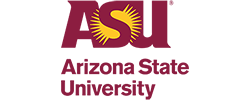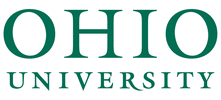 <!- /mfunc feat_school ->
Trade – in 2014 New Jersey exported $36.8 billion worth of goods to its trading partners according to the US Department of Commerce
Diplomacy – the governor of New Jersey – accompanied by an entourage of advisers – recently made a foreign relations trip to United Kingdom where he engaged in soft diplomacy at a local soccer game and later met with representatives of the life-sciences industry
Security – security experts from abroad recently joined 425 of New Jersey's best law enforcement agents in a counter-terrorism conference held at Princeton
Humanitarian – New Jersey charities recently coordinated with organizations based in Nepal to donate supplies supporting earthquake relief efforts
The state's Sister Cities program also plays an important role for professionals involved in international relations for both municipal governments and businesses:
Newark – Rio de Janeiro, Brazil and Monrovia, Liberia
Jersey City – Jerusalem, Israel and Rosario, Argentina
Paterson – Lyon, France and Surat, India
Elizabeth – Ribera, Italy and Kitami, Japan
Edison – Vadodara, India and Shijiazhuang, China
Government agencies like the New Jersey Economic Development Authority and the Newark Office of International Relations and Diaspora Affairs, as well as private-sector businesses, compete for the most qualified professionals in the field of international relations.
Degree Programs in International Relations
Earning a degree in international relations provides an path for those excited about pursuing a career in diplomacy, international trade, global or national security, or international development to name a just few possibilities.
New Jersey is home to some of the nation's most highly esteemed schools with international studies departments offering degrees in international relations and related majors. Undergraduate and graduate students can choose from several accredited traditional and online programs available in New Jersey.
Bachelor's Degree Programs in International Relations
New Jersey residents can choose from a variety of majors in four-year Bachelor of Arts and Bachelor of Science programs related to international relations:
International Relations
Diplomacy
Middle East Studies
World Languages
International Affairs
European Studies
Intelligence Studies
Political Science
These types of degree programs will prepare students for entry-level careers in these fields, while also laying the groundwork for further studies as part of a master's program in international relations.
While each of these majors provide a different areas of focus, students can expect to take many common classes that surround the topic of international relations, such as these examples:
Intro to international relations
World religions
Principles of economics
International law
Development economics
Language study
Applicants can fulfill the education requirements for the following careers with a bachelor's degree in international relations:
Foreign Service Officer
Global Beat Journalist
Immigration Advocate
Global Climate Change Specialist
<!- mfunc search_btn -> <!- /mfunc search_btn ->
Master's Degree Programs in International Relations
Today's international relations graduate students are tomorrow's leaders in fields as diverse as international security, international trade, and global development. Each graduate program has its own admissions standards, with common requirements including:
Letters of recommendation
Statement of purpose discussing academic, personal, and professional goals
Exams such as the GRE or GMAT
Completion of an undergraduate degree
Common areas of study found in virtually all graduate programs in international relations include:
Advanced international relations theory
Policy analysis research methods
Comparative foreign policy
Public international law
International political economy
International security
Outside of these advanced subjects, students can choose a particular concentration within the field of IR to focus on in-depth. Different graduate schools offer different tracks for specialization, with the following representing some common possibilities and associated courses:
Global security
Internal state security
Causes of war
Conflict prevention
International development
Economic development
Global environmental politics
Global health policy
National security and foreign policy
Internal state security
Institutions and processes of US foreign policy
US as a world power
Conflict resolution and international negotiation
Transitions in post-war countries
International negotiation
Conflict prevention and assessment
International Law and Human Rights
International criminal law
Prevention of humanitarian crises
Post-conflict justice, truth, and reconciliation
Applicants can fulfill the education requirements for the following careers with a masters degree in International Relations:
Humanitarian Aid Program Specialist
Foreign Intelligence Analyst
International Business Executive
Program Manager for International Aid Relief
New Jersey's Impact on International Trade, Security, Development and Humanitarian Work
In its own right as well as because of its proximity to the nation's financial and commercial capital, New Jersey has a major impact on US international relations. Graduate's of New Jersey schools have gone on to lead development banks, head major financial institutions, work behind the scenes on sensitive diplomatic issues, and respond to some of the worst humanitarian disasters the planet has seen.
Some notable residents and graduates of New Jersey schools include:
Kal Penn – Associate Director in the White House Office of Public Engagement from 2009-2011
Bob Menendez – Chairman of the US Senate Foreign Relations Committee from 2013-2015
Lisa Jackson – Administer of the US Environmental Protection Agency from 2009-2013; currently the Environmental Director at Apple
James Comey – Current Director of the FBI since 2013
Jason Knudson – Recruitment Strategy Coordinator of Food Export-Northeast
Josette Sheeran – Vice Chairwoman of the World Economic Forum, Executive Director of the World Food Program, currently US Under Secretary of State for Economic Growth, Energy, and the Environment
Mimi Lee – member of the American Library Association's International Relations Committee
Newark Office of International Relations and Diaspora Affairs
The Newark Mayor's Office of International Relations and Diaspora Affairs exists to maintain a relationship with global constituencies and international partners. This office works to expose businesses in Newark to international markets, as well as to open up New Jersey markets to foreign countries. The Office has been involved with international projects that range from East Orange to South Africa.
Healing the Children New Jersey
Providing care to more than 33,000 children since 1981, Healing the Children New Jersey offers aid in four important areas:
International in-bound aid – Hosting foreign children to receive medical services in New Jersey
Medical aid teams abroad in foreign countries – Medical experts who are dispatched to provide pro-bono medical services throughout the world
Domestic aid – Medication and equipment to those who need these supplies in New Jersey
International aid – Medical equipment is sent abroad to countries and hospitals where it is needed
Examples of New Careers in the Field of International Development
Shown here for illustrative purposes only are job descriptions taken from a survey of vacancy announcements in May 2015:
International Services Advisor with Rutgers University in New Brunswick – This professional works with international students on a number of issues that relate to topics like immigration, financial questions, employment options, and personal concerns.
Lecturer at Princeton's Woodrow Wilson School of Public and International Affairs – This professional is responsible for teaching, co-teaching, and lecturing at Princeton's Woodrow Wilson School of International Affairs.
Strategic Cyber Geopolitical Intelligence Analyst with JP Morgan Chase in Jersey City – With operations in more than 60 countries, JP Morgan Chase needs this type of professional to work specifically on its Cyber Security, Threat Intelligence Team.
<!- mfunc search_btn -> <!- /mfunc search_btn ->
International Relations Resources in New Jersey
As a national and global hub for international relations, New Jersey hosts some household names in this field. Candidates for IR careers can check with these organizations to find out more:
Government
Non Profit and Not for Profit