New Mexico is an important player in the global arena. As home to important military research facilities, and the site of nuclear weapons testing and development programs, New Mexico's international relations professionals are vital to paving the way for a more secure and economically stable world.
<!- mfunc search_btn -> <!- /mfunc search_btn -> <!- mfunc feat_school ->
Featured Programs:
Sponsored School(s)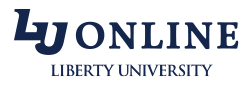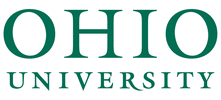 <!- /mfunc feat_school ->
Working through state agencies such as the New Mexico Department of Cultural Affairs, or through private and non-profit organizations like the Santa Fe Council on International Relations, New Mexico's IR professionals advance strategic interests in several areas:
Trade – In 2014 New Mexico exported $3.8 billion in merchandise, according to the US Department of Commerce
Diplomacy – The Santa Fe Council on International Relations sponsored a recent panel discussion about the proposed Iran nuclear deal, featuring speakers who included the former US Ambassador to Iran and the former US Deputy Assistant Secretary of State
Security – International relations professionals work with the US Department of State to facilitate the Partnership for Nuclear Security Program that brings together international institutions and professionals from the Los Alamos National Laboratory to promote cooperative partnerships in nuclear security
Humanitarian – Local New Mexico communities recently sought the advice of experts in the field of international relations on how to best donate relief supplies to assist the Philippines in rebuilding after Typhoon Haiyan
The field of international relations can include business and trade, but also encompasses broader realms like diplomacy, security, and development.
International relations professionals also participate in state-sponsored partnerships such as the Sister City program. This program was recently combined with the Small Business Network of the Americas (SBNA) International Sister Center Program, aimed at creating relationships on each end of New Mexico's partner cities, which include:
Albuquerque – Guadalajara, Mexico
Las Cruces – Nienburg, Germany
Santa Fe – Incheon, Korea
Getting the Right Degree for a Career in International Relations
Studying for a degree in international relations can pave the way to a profession with exciting opportunities. NGO workers, translators, diplomats, and journalists all start their careers with a degree in international relations. Whether working with nongovernmental organizations like Amnesty International, the United Nations and Peace Corps; or with government agencies and even private-sector corporations, an education in international relations provides the kind of global perspective that is necessary for success in the 21st century.
New Mexico residents have access to several colleges and universities that offer undergraduate and graduate programs in international relations – online as well as classroom-based.
Bachelor's Degree in International Relations
Prospective undergraduate students majoring in international relations can choose from such relevant minors as:
International development
European Studies
Middle East Studies
Asian Studies Degree
World Languages
Political Science
Choosing a specialty track or minor allows students to customize their degree such that it aligns with specific areas of interest and career goals.
Often a requirement for entry-level positions, having a bachelor's degree in international relations with a minor in one of these fields can also serve as a foundational education for more advanced studies in a graduate program later on.
In addition to the specialized subjects affiliated with each specialty track, students can expect to study common subjects like:
World cultures
Comparative ethnic relations
Intercultural communications
Culture and language
Environment and society
World geography
Post-colonialism
Global economics
Graduates with a four-year international relations degree can pursue jobs like:
Foreign Service Officer
Foreign Correspondent
Climate Scientist
Immigration Specialist
Foreign Delegation Advisor
The following job descriptions are provided for illustrative purposes only as examples of the types of employment available to IR majors in New Mexico (June of 2015):
Development Manager with the National Audubon Society in Santa Fe – this professional is responsible for developing and implementing creative fundraising approaches in support of the National Audubon Society. This organization works to protect birds and their habitats throughout New Mexico, the nation, and the planet. A bachelor's degree is required.
<!- mfunc search_btn -> <!- /mfunc search_btn ->
Master's Degree Programs in International Relations
While requirements vary from institution to institution, some common requirements include:
GRE exam
Letter of intent that specifies study intent
Academic transcripts that show completion of a bachelor's degree
Letters of recommendation
Minimum GPA
Core courses of a master's degree program in international relations include:
National and international ethnic politics
International relations and public opinion
Advanced research methods
Power groups and interests in international relations
Advanced intercultural dialogue
Graduate schools will often include concentrations within their international relations programs. These will prepare students to be future leaders and experts in a particular field of specialization. Examples of some concentrations and their associated courses include:
International Human Rights and Restorative Justice
International peace keeping
Minority group politics
Civil wars
Global security
Internal state security
Causes of war
Conflict prevention
International development
Economic development
Global environmental politics
Global health policy
National security and foreign policy
Internal state security
Institutions and processes of US foreign policy
US as a world power
Conflict resolution and international negotiation
Transitions in post-war countries
International negotiation
Conflict prevention and assessment
Global Health Politics
Qualitative research methods
Comparative welfare states
Advanced statistical analysis
Students who hold a master's degree in international relations can qualify for jobs like:
Civil Affairs Manager
Professor of International Relations
Global Partnership Manager
Crisis Response Consultant
The following job descriptions are provided for illustrative purposes only as examples of the types of employment available to IR majors in New Mexico (June of 2015):
Project Leader with Sandia National Laboratories in Albuquerque – working as part of the International Biological Chemical Threat Reduction program, this professional works through Sandia National Laboratories to provide line organization and vet personnel in the pursuance of accomplishing mission goals. At least a master's degree in International Relations, International Affairs, Chemical Engineering, or a related field is required.
Grants Manager with the UN Women Program – this professional is responsible for managing all aspects related to grant funding in the United Nations Entity for Gender Equality and the Empowerment of Women. Applicants must have an advanced university degree in International Development Studies, Political Science, Women's Studies, or a related field.
New Mexico's International Trade, Security, Development and Humanitarian Activities
As a state that shares an international border with important nuclear research facilities and military installations, New Mexico and its professionals who work in international relations have a significant impact on the nation and world. Some examples include:
Bill Richardson – former Governor of New Mexico, former US Ambassador to the United Nations, and former US Energy Secretary
Edward Romero – former US Ambassador to Spain and Andorra and a founding member of the National Hispanic Cultural Center in New Mexico
Kolinda Grabar-Kitarović – President of Croatia since 2015 and former resident of Los Alamos
Janet Napolitano – former US Secretary of Homeland Security and Governor of Arizona
Timothy Kraft – campaign manager for President Jimmy Carter's reelection bid
Delano Lewis – former US Ambassador to South Africa
In trade alone New Mexico has important relationships with the following countries, as reported by the US Department of Commerce:
Mexico – imported $1.5 billion in New Mexico products in 2014
Israel – imported $812 million in New Mexico products in 2014
Italy – imported $264 million in New Mexico products in 2014
Canada – imported $219 million in New Mexico products in 2014
China – imported $106 million in New Mexico products in 2014
New Mexico is also home to important civic organizations like:
Albuquerque Committee on Foreign Relations
Active since 1948, this association engages international relations speakers to come to events and give presentations that raise awareness about world events. This is a members-only organization, open to anyone who has an active interest in foreign relations. Previous foreign relations experts have spoken at this organization on topics such as:
Wars in Afghanistan and Pakistan
Japan-Korea relations in relation to North Korea
The relationship between the European Union and the United States
Vladimir Putin's Russia
Brazil as an emerging power
Analysis of the Arab Spring
Nuclear non-proliferation
International Relations Center
This organization was founded in Albuquerque in 1979 with the goals of improving the conditions of international workers based in New Mexico and bettering the relationship between native communities in New Mexico and the demands of international energy development. Since the late seventies the Center has expanded its areas of focus to explore the relations between the United States and its southern neighbors, as well as issues that relate to the international border between Mexico and the United States.
<!- mfunc search_btn -> <!- /mfunc search_btn ->
Government Agencies and NGOs Dedicated to International Relations
Aspiring international relations professionals can find more information and additional guidance with local organizations such as:
Government
Not-for-Profits