Although best known as a global hub of business, trade, finance, and commercial capital, New York is also a crucial center for international outreach, global security and humanitarian aid. As home to the headquarters of the United Nations, New York City also serves as global/regional headquarters for many important players in the field of international development, human rights, and humanitarian aid:
<!- mfunc search_btn -> <!- /mfunc search_btn -> <!- mfunc feat_school ->
Featured Programs:
Sponsored School(s)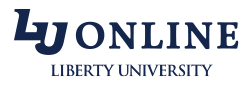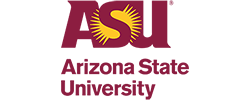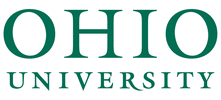 <!- /mfunc feat_school ->
Oxfam International – 355 Lexington Avenue
Save the Children International – 777 United Nations Plaza
Amnesty International – 5 Penn Plaza
American Civil Liberties Union – 125 Broad Street
World Food Program – 733 3rd Avenue
Peace Corps – 201 Varick Street, Suite 1025
Organizations like these play an important role in exporting the values and ideals of the United States to the outside world. International relations professionals engage the global community in conversations about diplomacy, trade, humanitarian, environmental and security concerns.
In addition to working with the UN and international aid organizations, New York also has several federal, state, and municipal agencies devoted to promoting international relations:
Empire State International Business Division
New York City Mayor's Office for International Affairs
US Bureau of Educational and Cultural Affairs' Office of International Visitors
Global NY – a state business initiative launched by the governor
Earning the Right Degree for a Career in International Relations
New York is home to many of the nation's leading colleges and universities that offer undergraduate and graduate degrees in international relations. From the Ivy League to state and private schools, these programs are offered online as well as in a traditional classroom setting.
The starting point for many careers in the field of international relations is a bachelor's degree. Opportunities for advanced positions of greater influence often require a master's degree or higher in this field.
With these qualifications professionals can search the marketplace for jobs with agencies like the Peace Corps, United Nations, Amnesty International, Global NY, and many other state, private, and non-profit organizations.
Graduates of international relations programs often go on to become:
Foreign policy advisors
Diplomats
Ambassadors
Foreign Outreach Workers
NGO Managers and Directors
Humanitarian Aid Program Directors
Interpreters and Translators
Intelligence Analysts
Security Analysts
Immigration Specialists
Grant Writers
Diplomatic Service Officers
Bachelor's Degree in International Relations
BA and BS degree programs in the field of international relations include some title variations under the general major:
BA/BS in International Relations
BA/BS in International Studies
BA/BS in International Relations and Global Politics
BA/BS in International Relations and Pacific Studies
BA/BS in International Relations and Diplomacy
Most programs offer a general major in international relations, with some allowing for a specialized focus or minor. Students who study for a master's degree in this field will have a greater opportunity to focus on a particular aspect of international relations.
Bachelor's degree programs will generally begin with two years of prerequisite undergraduate courses that include:
Micro and macroeconomics
Analytic mathematics
Western civilizations
International politics
Quantitative methods in political science
Behavioral science statistics
Social research
Upon completing the credit and course requirements, students can then declare a major in their field of international relations and spend their remaining two years completing upper-division core courses for their major:
Foreign languages
Study abroad programs
EU structures and institutions
Globalization and world politics
Ethics in the global economy
Modern terrorism
Conflict and negotiation
Having a bachelor's degree in international relations can qualify students for jobs like:
Foreign Service Officer
Foreign Delegation Advisor
Program Associate
Climate Scientist
Foreign Correspondent
Immigration Specialist
<!- mfunc search_btn -> <!- /mfunc search_btn ->
Master's Degree in International Relations
A master's degree in the field of international relations can unlock advanced career opportunities such as these:
Civil Affairs Manager
Professor of International Relations
Humanitarian Affairs Officer
Global Partnership Manager
Crisis Response Consultant
The first topic of consideration for prospective graduate students is admission requirements. Each graduate program will have its own admission standards, with common requirements including:
Minimum GPA, cumulatively and in core courses
Completion of a bachelor's degree
Letters of recommendation
Official academic transcripts
GRE results
Statement of professional and academic purpose
The core graduate courses that are common to many international relations programs cover subjects such as:
US foreign policy
American primacy
International law
World peace and order
International political economy
Strategy games in politics
National security
International relations
Graduate students will then focus their studies on a specific concentration such as:
Global security
International development and economics
National security and foreign policy
International negotiation and conflict resolution
Global health politics
Global environment and climate
New York as a Leader in International Trade, Security, Development, and Humanitarian Aid
As a leader in trade, security, diplomacy, and humanitarian efforts for the nation and the global community, New York offers exciting opportunities for professionals in the international relations field.
Global Security
New York City was a target on September 11th in part because of its status as a global security hub. International relations professionals are important component of this equation, working with global security organizations in the state such as:
Global Security Group
Global Security and Investigative Services
Global Elite Group
World Policy Institute
Social Science Research Council
Global Center on Cooperative Security
Council on Foreign Relations
Trade and Finance
International relations professionals work on the frontlines as well as behind the scenes of the nation's trade issues. According to the US Department of Commerce, New York has some of the largest trade relationships of all states:
Canada – imported $14.3 billion worth of New York products in 2014
Hong Kong – imported $10.8 billion worth of New York products in 2014
Switzerland – imported $9.1 billion worth of New York products in 2014
Israel – imported $6.4 billion worth of New York products in 2014
United Kingdom – imported 6.2 billion worth of New York products in 2014
New York is also the center of international trade policy development, and is home to such institutions as:
World Trade Center
Women's World Banking
New York Stock Exchange
Greater New York Chamber of Commerce
Federal Reserve Bank of New York
United Nations
The United Nations is the preeminent organization dedicated to global diplomacy, security and humanitarian efforts, as well as additional issues that depend on international relations. Headquartered in New York, some examples of UN programs include:
United Nations Children's Fund – UNICEF
United Nations High Commissioner for Refugees – UNHCR
World Food Program – WFP
United Nations Office on Drugs and Crime – UNODC
United Nations Conference on Trade and Development – UNCTAD
UN Women
World Bank
International Monetary Fund – IMF
World Health Organization – WHO
World Meteorological Association – WMO
United Nations Office for Disaster Reduction – UNISDR
International Relations Professionals at Work in New York
Just a few examples of careers in the field of international relations found in New York include (provided as illustrative examples only, surveyed in June of 2015):
Program Officer for Global Freedom of Expression at Columbia University – This professional works with the Freedom of Expression program, conducting research analysis and reporting about international freedom and jurisprudence. The incumbent will also coordinate and organize meetings on these topics.
A bachelor's degree is required, and a master's degree in International Relations is preferred.
Civil Affairs Office with the United Nations – This professional is responsible for developing policies and programs on civil affairs and related subjects for peacekeeping operations. The incumbent is also responsible for gathering and analyzing data on these policies and programs.
A master's degree or higher is required in a field such as International Relations, Political Science, Public Administration, or Law.
Global Partnerships Manager with Girl Rising – This professional is responsible for building and managing high-level partnerships with important global partners for this non-profit organization. This will be done with the underlying goal of bringing lasting change to issues concerning violence and oppression against girls and women through the media of storytelling and film production.
A relevant bachelor's degree is required for this position, while having a master's degree in a field related to International Relations or Public Policy is preferred.
<!- mfunc search_btn -> <!- /mfunc search_btn ->
Governmental and Non-Governmental Organizations in New York Dedicated to International Relations Efforts
Tomorrow's leaders in international relations can find resources today with many New York-based governmental, private, and non-profit organizations such as the following:
Governmental
Non-Governmental