North Carolina's international relations professionals play an integral role in laying the groundwork for international trade, security, diplomacy, and humanitarian efforts. For example, international relations professionals are involved in trade promotion and development with North Carolina's largest trading partners.
<!- mfunc search_btn -> <!- /mfunc search_btn -> <!- mfunc feat_school ->
Featured Programs:
Sponsored School(s)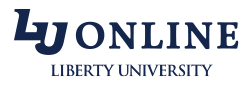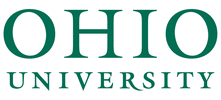 <!- /mfunc feat_school ->
The US Department of Commerce recently reported on the monetary value of North Carolina's top international trade partners:
Canada – imported $6.7 billion worth of North Carolina products in 2014
Mexico – imported $3.0 billion worth of North Carolina products in 2014
China – imported $2.7 billion worth of North Carolina products in 2014
Japan – imported $1.7 billion worth of North Carolina products in 2014
Saudi Arabia – imported $1.2 billion worth of North Carolina products in 2014
While international trade is an important component to maintaining strong relationships with foreign stakeholders, the field of international relations extends far beyond business:
Diplomacy – North Carolina welcomed more than 200 foreign journalists who were affiliated with the Washington Foreign Press Center during the most recent Democratic National Convention in Charlotte
Security – As part of the International Military Education and Training initiative, North Carolina recently hosted 116 students from friendly and allied countries to take part in training programs
Humanitarian Efforts – Under the Medical Education Partnership Initiative Grant, the University of North Carolina-Chapel Hill recently worked to assist HIV/AIDS-related humanitarian organizations in Malawi
The Right Degree to Begin or Advance a Career in International Relations
Earning a degree in international relations is one of the best investments prospective professionals in this field can make. A bachelor's degree can fulfill many of the entry-level requirements for careers in IR, while a master's degree can provide the foundation of knowledge necessary for more advanced opportunities. Colleges and universities throughout the state offer programs in international relations both traditionally as well as through online programs.
A degree in international relations can prepare students for careers in diplomacy, journalism, trade delegations, and international security with organizations like the United Nations, Amnesty International, or the Peace Corps, as well as with governmental organizations and private sector corporations.
Bachelor's Degree in International Relations
Undergraduate students have several choices of majors within the larger field of international relations:
Global Studies
Foreign Languages
Political Science
International Studies
International Development
Earning a bachelor's degree in international relations starts with the completion of undergraduate prerequisite courses. Following these are upper-division core major courses:
Introduction to economics
Introduction to political science
Quantitative mathematics
Introduction to sociology
Introduction to international studies
American foreign policy
Study abroad
Global relations
Global cultural studies
Having earned a bachelor's degree in a field of international relations, students may be able to qualify for careers like:
Foreign correspondent journalist
Foreign service officer
Migration specialist
Climate research associate
Foreign delegation adviser
<!- mfunc search_btn -> <!- /mfunc search_btn ->
Master's Degree Programs in International Relations
The first step in earning a master's degree is to find out the specific entrance requirements for a school's particular graduate program. These can vary from school to school, and will commonly include:
GRE test
Statement of academic intent
Letters of recommendation
Minimum GPA requirement
Academic transcripts showing completion of a bachelor's degree
Once students are admitted they can expect to study core subjects for their international relations program that would include:
Seminar in international relations
Seminar in comparative politics
International law
Research strategies in international relations
Global development
In addition to a core international studies curriculum, many graduate programs also offer specializations within the IR master's degree. These specializations will build on the foundation of the core courses while providing in-depth knowledge in a field like:
Global Security
Comparative Politics
International Development
Global Governance and International Organizations
International Negotiation and Conflict Resolution
Foreign Policy and National Security
Regional Specialization:

Europe/Russia
Latin America
Middle East
Africa
Master's students who have earned their graduate degree in North Carolina have gone on to hold jobs like:
Transnational Marketing Associate
Associate Researcher at the UN War Crimes Tribunal
Management Analyst with a company's international relations department
Global Quality Specialist
Director of International Programs at colleges and universities
North Carolina's Security, International Trade, Humanitarian, and Development Activities
North Carolina is home to many important players in the field of international relations. This includes professionals who have lived or gone to school in the state, such as:
Erskine Bolwes – former White House Chief of Staff
Buster Glosson – retired Lieutenant General of the US Air Force
Hugh McColl – former CEO of Bank of America
Richard Jenrette – former chairman of the US Securities and Exchange Commission
Vermont Royster – former managing editor of the Wall Street Journal
John Edwards – former presidential candidate
Notable organizations involved with international relations in North Carolina include:
Samaritan's Pulse
This is a religious-based non-profit organization that specializes in humanitarian relief missions throughout the crisis areas of the world. International relations professionals working with this organization carry many responsibilities that relate to world relief and the coordination efforts thereof, especially within the areas in which this organizations specializes:
World medication missions
Construction projects
Human trafficking programs
Water and sanitation programs
Campaigns that relate to women's issues
Emergency food programs
Crisis and disaster response
Other non-profit and not-for-profit relief agencies in North Carolina include:
SIM – Society for International Ministries
Church World Service – CWS
North Carolina – Moldova Partnership for Peace
Non-profits, civic organizations, private business, and the governments of North Carolina and Moldova have been working together since 1999 as part of a joint international initiative. IR professionals can become involved with this partnership in many ways, considering that the official agreement between these states includes the goal of improving cooperation in:
Civil emergency operations
Expansion of markets
Academic exchanges
Commercial and trade market expansion
Cultural exchanges
Examples of North Carolina Careers in International Relations
The following are some examples of IR careers in North Carolina, for illustrative purposes only. These were taken from a state-wide survey in June 2015 and are shown for illustrative purposes only:
Assistant Director for International Education Initiatives with UNC Charlotte – this professional works to improve the representation of international students on the UNC campus. Duties include curricular and co-curricular international education initiatives, such as teaching and curriculum planning. At minimum applicants must have a master's degree in a field like International Relations, Global Studies, or International Education.
Office Director with Church World Service in Greensboro – this professional is responsible for developing the annual operations plan with CWS, and will also represent this organization when working with the State Refugee Coordinator. Candidates must have at least a bachelor's degree, and are preferred to have an advanced degree in a field like International Relations or Social Work.
Senior Manager of Global Mobility with Sealed Air in Charlotte – this professional is responsible for the relocation of newly hired staff, as well as international employee transfers. Other duties include administering long-term assignments and forecasting expenses. Candidates must have a bachelor's degree, and are preferred to have a master's degree in International Relations, Accounting, Business, or Finance.
<!- mfunc search_btn -> <!- /mfunc search_btn ->
Additional Resources for International Relations Professionals in North Carolina
International relations professionals can find additional local resources with government agencies, non-profit, and not-for-profit organizations such as the following:
Government
Non-Governmental