International relations professionals work to manage Ohio's global security initiatives, humanitarian efforts, and diplomatic relations:
<!- mfunc search_btn -> <!- /mfunc search_btn -> <!- mfunc feat_school ->
Featured Programs:
Sponsored School(s)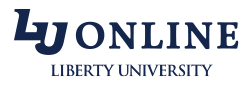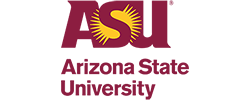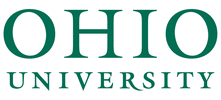 <!- /mfunc feat_school ->
In 2014, international program coordinators worked with the University of Cincinnati and the government of Ethiopia to install a solar energy project in that country
In 2014, the US State Department held a career event in Cincinnati to recruit for the International Atomic Energy Agency (IAEA)
In 2013 the US Ambassador for Slovakia opened an art exhibition in Bratislava featuring the work of Cleveland-area artists as part of the Sister City program
An eco-partnership between Columbus and Hefei, its sister city in China, has launched projects for developing electric vehicles and biofuel energy, as well as programs to protect wetlands
Ohio's international relations professionals also work with their counterparts in international business to help secure trade deals and facilitate international commerce by negotiating favorable export conditions with the state's foreign trading partners. According to the US Department of Commerce, in 2014 alone Ohio's international trade partners collectively bought $52.1 billion in products.
International relations professionals work in Ohio's private, non-profit, and governmental sectors, ensuring the state maintains a strong presence on the international stage. Important government and government-affiliated agencies that rely on these professionals include:
Ohio Development Services Agency, Export Assistance
Office of TourismOhio
Cleveland Council on World Affairs
Cleveland Mayors Office of Government and International Affairs
Earning a Degree in International Relations in Ohio
From foreign outreach workers serving government trade associations to program directors for non-governmental organizations, a career in international relations begins with the right degree. A formal education is one of the best investments for those interested in lending their talents to such organizations as the IAEA, United Nations, Amnesty International, the Cleveland Council on World Affairs, or similar non-profit and intergovernmental organizations.
In addition to distance learning options, several colleges and universities in Ohio house schools of international studies that offer undergraduate and graduate programs in international relations.
Bachelor's Degree in International Relations
Bachelor's prepared professionals that majored in international relations often go on to become:
Ambassador's assistant
University researcher
International programs analyst
Translator or interpreter
Humanitarian aid program officer
International marketing associate
Grant writer
As students complete their general requirements and move on to declare an International Studies major, they can expect to take core courses like:
International relations
International politics
American foreign policy
International cultural studies
Study abroad
Schools often offer the chance to choose a minor in such areas as:
Global studies
Diplomacy
International business
Foreign language
Journalism
<!- mfunc search_btn -> <!- /mfunc search_btn ->
Master's Degree in International Relations
When enrolling in a graduate program in international relations, entrance requirements often include:
GRE or GMAT exam
Personal essay regarding academic intent
Letters of recommendation
Minimum GPA requirement
Completion of a bachelor's degree
Upon acceptance into a graduate program, students will complete one to two years of core IR courses, which include subjects like:
International negotiations
Conflict prevention and assessment
Internal state security
Global environmental politics
World power politics
International criminal law
These graduate programs often allow students to specialize by choosing a concentration. Specialized concentrations available to graduate students in international studies programs include:
International negotiation and conflict resolution
Communication and development studies
Foreign policy and national security
International development studies
Latin American studies
African studies
Global security
Asian studies
Master's-prepared international relations professionals often serve in such key roles as:
Ambassador
International program director
Head of operations with an NGO
Humanitarian program director
Diplomatic service officer
Intelligence analyst
Immigration specialist
Department of State foreign service officer
Global quality specialist
Ohio's Contribution to Global Security, International Development, and Humanitarian Aid
Ohio's international relations professionals work in all sectors to further the state's economic, diplomatic, and security needs. For example, the state's Sister City program has had a positive impact for business development, the global environment, and diplomacy. Participating cities include:
Columbus – Genoa, Italy; Hefei, China; Seville, Spain; Dresden, Germany; Ahmedabad, India
Cleveland – Alexandria, Egypt; Lima, Peru; Taipei, Taiwan; Bratislava, Slovakia
Cincinnati – Amman, Jordan; Kharkiv, Ukraine; Harare, Zimbabwe; Munich, Germany
Toledo – Toledo, Spain; Qinhuangdao, China; Hyderabad, Pakistan; Tanga, Tanzania
Akron – Kiryat Ekron, Israel; Chemnitz, Germany
Dayton – Monrovia, Liberia; Oiso, Japan; Sarajevo, Bosnia and Herzegovina
Parma – Lviv, Ukraine
Cleveland Council on World Affairs
This is one example of an organization that benefits from the skilled input of international relations professionals. The goal of the Cleveland Council on World Affairs is to inspire corporate and individual citizen engagement in international affairs by sponsoring community activities like:
International speaker events
Participating in the Model UN and Bridges to the World programs
Partnering with the US State Department's International Visitors Leadership Program
The council is also a member of Global Ties US and World Affairs Councils of America.
Cleveland Mayors Office of Government and International Affairs
Cultural experts and protocol specialists are among the international relations professionals who work with this government office. Responsible for representing the local government of Cleveland, the Cleveland Mayors Office of Government and International Affairs is the state and national contact for organizing events such as:
International dignitary coordination
Accommodation of foreign delegations
Welcoming of official visitors
This Office is also responsible for overseeing activities related to Cleveland's Sister Cities partnerships.
Career Examples for Ohio's International Relations Professionals
Some examples of career opportunities in the field of international relations in Ohio include the following (taken from a June 2015 survey and provided for illustrative purposes only):
Intelligence Specialist with the Department of the Air Force at Wright-Patterson AFB – Part of the Defense Civilian Intelligence Personnel System, this professional performs analysis and evaluation of raw intelligence data. A strong preference is shown to candidates with a bachelor's degree in International Relations, Strategic Intelligence, or a related field of study.
Assistant Professor of Political Science at Ohio University in Athens – Teaching in a program co-sponsored by Ohio U's Center for International Studies' War and Peace Studies Program and the Political Science department, this professional will be responsible for teaching classes about the causes of war, American foreign policy, and international peace. Applicants should have an advanced degree in a field related to International Relations.
Relationship Manager with Catholic Relief Services in Radnor – This professional is responsible for providing a CRS presence on college campuses to recruit, establish awareness of CRS activities, and to promote CRS goals. Candidates must have a master's degree in International Relations, Divinity, Education, or a related field.
<!- mfunc search_btn -> <!- /mfunc search_btn ->
Local Resources for Professionals in International Relations
Prospective IR professionals can find additional resources with the following non-profits and government agencies in Ohio:
Non-Profit Organizations
Governmental Organizations
<!- mfunc feat_school ->
Featured Programs:
Sponsored School(s)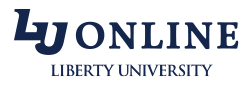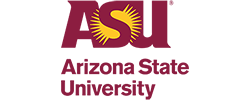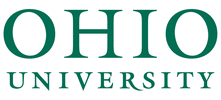 <!- /mfunc feat_school ->