In 2013, more than 50 internationally minded organizations in Arizona came together to discuss the future of the state from an international perspective. The summit's ultimate goal was to bring attention to international relations efforts in Arizona and provide an opportunity for government agencies, industry representatives, and humanitarian aid organizations to come together and build connections that strengthen relationships with international stakeholders.
<!- mfunc search_btn -> <!- /mfunc search_btn -> <!- mfunc feat_school ->
Featured Programs:
Sponsored School(s)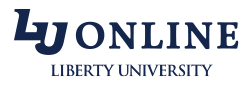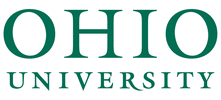 <!- /mfunc feat_school ->
This summit was just on example of the many efforts that state government agencies, private businesses, and nonprofit organizations in Arizona make to promote international cooperation, understanding, and relationships vital to the health of the state.
Positive international relations pave the way to strong trade partnerships, which are vital to Arizona's economy:
More than 93,000 jobs in Arizona depend on international export
More than 7,000 companies in Arizona participate in international exporting
More than 83,000 workers in Arizona were employed by foreign-controlled companies
Just some of the major sources of foreign investment in Arizona include: Canada, the U.K., Germany, and France. Further, since 2005, exports with countries that have free trade agreements with the U.S. have increased 61 percent in Arizona, with Korea, Israel, Australia, and Chile leading the way.
Choosing a Degree in International Relations
A degree in international relations lays the foundation for those aspiring to become:
Foreign policy advisors
Diplomats
Ambassadors
Foreign Outreach Workers
NGO Managers and Directors
Humanitarian Aid Program Directors
Interpreters and Translators
Intelligence Analysts
Security Analysts
Immigration Specialists
Many of these programs now offer distance learning and online courses as to accommodate today's busy professionals.
Bachelor's Degrees in International Relations
Bachelor's degrees in international relations allow students to explore the interactions among peoples and nations and develop communication and research skills that enable them to analyze and form solutions to a variety of international issues. Many times, these programs are designed as:
BA/BS in International Relations
BA/BS in International Studies
BA/BS in International Relations and Global Politics
BA/BS in International Relations and Pacific Studies
BA/BS in International Relations and Diplomacy
Most undergraduate degree programs with a major in international relations allow students to focus their study on a specific area with a minor in such areas as:
European studies
Asia studies
Middle East studies
Global environmental issues
International policy
International economics
Latin American studies
War and peace
<!- mfunc search_btn -> <!- /mfunc search_btn ->
Master's Degrees in International Relations
Master's degrees in international relations allow students to understand complex, transnational issues and manage programs related to diplomacy, international development, global security and much more.
Just a few of the career options for professionals with graduate degrees in international relations include:
International relations officer
Foreign affairs analyst
Immigration specialist
Intelligence specialist
Master's degree programs in international relations may be designed as:
MA/MS in International Relations
MA/MS in International Affairs
MA/MS in Diplomacy and International Relations
MA/MS in Global Studies and International Relations
Admission into a master's degree in international relations requires a bachelor's degree from an accredited college or university. Though a specific undergraduate major isn't typically stipulated, there are often course prerequisites. Other requirements may include a minimum undergraduate GPA and minimum GRE scores.
Core coursework in a master's degree in international relations covers fundamentals of international relations theory, research methods, the global economy, and global security.
In addition to core courses, these degree programs allow students to develop in-depth knowledge in a chosen specialty. Many programs also require students to choose a regional core to study in-depth, such as:
Africa
Asia
Europe
The Middle East
Russia and Central Eurasia
Islamic Studies
Tracks in master's degree programs in international relations (and some of the coursework in these tracks) include:
Comparative and Regional Studies
Theories of international and comparative studies
Global political economy
Introduction to economic theory
Global Governance, Politics, and Security
Global international relations theory
International economics
History of global politics
International Economic Relations
International economics
International trade relations
International financial relations
United States Foreign Policy and National Security
Foreign policy: institutions and processes
Foreign policy: theories of decision making
Fundamentals of U.S. foreign economic policy
Arizona's Contribution to International Trade, Security, Development, and Humanitarian Aid
The focus on international relations in Arizona is evident through the many agencies and organizations that support positive international affairs through: networking, the cultivation of personal and business relationships, and mutual understanding and respect:
Arizona Council for International Visitors
The Arizona Council for International Visitors (AZCIV), a World Affairs Council, is a private, non-partisan organization that hosts international visitors in Arizona. With the help and cooperation of the U.S. Department of State, the AZCIV has hosted thousands of international visitors to Arizona, many of whom have ultimately chose to become political, community, or business leaders in their home countries.
For 47 years, the AZCIV has included more than 250 corporate and individual members, volunteers, and citizen diplomats. It hosts more than 250 international visitors each year.
The Phoenix Committee on Foreign Relations
The Phoenix Committee on Foreign Relations (PCFR) is committed to:
Driving collaboration among internationally oriented organizations in the Metro Phoenix area
Engaging policy makers on improving Arizona's international competitiveness
Educating the community on relevant international issues
Providing members with the opportunity to engage with leading international experts
The PCFR believes that unbiased information leads to improved policymaking. They are also focused on promoting a better understanding of global trends and on improving community relationships and the global business climate.
<!- mfunc search_btn -> <!- /mfunc search_btn ->
Organizations Committed to International Relations in Arizona
From nonprofit organizations that focus on international humanitarian efforts to Arizona companies that rely on international exports, the promotion of international affairs ensures that Arizona remains a leader in positive international relations:
Nonprofit Organizations
Governmental Agencies
Arizona Exporters Partnering with the U.S. Government
<!- mfunc feat_school ->
Featured Programs:
Sponsored School(s)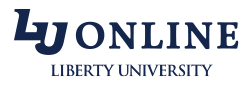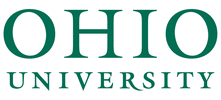 <!- /mfunc feat_school ->