Arizona's position within the CANAMEX corridor, a designated trade route linking the United States to neighboring countries Canada and Mexico, makes the state an ideal place for both international business and international relations professionals to find high paying jobs. With help from the CANAMEX corridor, Arizona exported over $10.7 billion in goods and services to Canada and Mexico in 2013 alone.
<!- mfunc search_btn -> <!- /mfunc search_btn -> <!- mfunc feat_school ->
Featured Programs:
Sponsored School(s)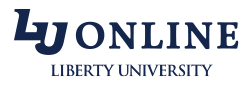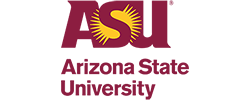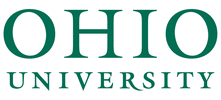 <!- /mfunc feat_school ->
Although Arizona's leading export markets are in Canada, Mexico, and China, the state engages in international commerce with some 211 countries around the world. According to the US Department of Commerce, these foreign trade partnerships helped to support 747,837 jobs in Arizona in 2013.
In addition to multinational corporations with operations in Arizona, opportunities are available with small and medium-sized companies that employ less than 500 workers, as these companies accounted for 88% of international exports from Arizona as of 2013. Top exports included aerospace parts and products, metal ores, semiconductors and components, and travel services. International business professionals with expertise in these specific industries are likely to command high-end salary offers in their occupational field.
International Business Salaries in Arizona
In terms of Arizona's emerging foreign markets, goods exported to the United Arab Emirates have grown at the impressive rate of 34% since 2003. Major clients in this area include Saudi Arabia and India. Arizona-based companies that trade with these countries often pay high salaries to employees with strong international business experience and knowledge pertaining to this part of the world.
In 2014, the United States Department of Labor released the following annual salary information for several occupations connected to international business in Arizona:
Management analysts: $68,300
Business operations specialists: $67,200
Wholesale buyers: $45,700
Purchasing managers: $97,700
Compliance officers: $63,300
The data table found below provides a full analysis of international business salaries in numerous metropolitan and nonmetropolitan locations of Arizona (2014):
Occupation
Employment
Annual mean wage
Industrial Production Managers
2440
102700
Purchasing Managers
1400
103130
Transportation Storage and Distribution Managers
2130
84510
Compliance Officers
5520
64690
Management Analysts
9950
76030
Market Research Analysts and Marketing Specialists
9570
58300
The US Department of Commerce reported that between 2004 and 2013 trade-related jobs in Arizona rose at a rate 3.3 times faster than the total employment rate. As a result, by the end of 2013, more the one in five jobs in the state were backed by international trade. According to the Arizona Republic, in 2015, over half of the state's top ten largest employers were global companies.
International Relations Salaries in Arizona
While international business workers help to connect the global community byway of exchanging goods and service, international relations workers often serve as goodwill envoys between the United States and outlaying countries. Their chief occupational motivation usually centers on fostering global bonds through acts of diplomacy, peacekeeping missions, culturally sensitive negotiations, and foreign economic development.
<!- mfunc search_btn -> <!- /mfunc search_btn ->
By building and strengthening links between the United States and the rest of the world through humanitarian programs, multinational business transactions are more seamlessly accomplished. International relations workers often find jobs in state government departments like the Arizona Commerce Authority, as well as in the private sector, NGOs, and worldwide chartable organizations such as World Care or Food for the Hungry.
In 2014, the United States Department of Labor reported the following annual salary figures for international relations professionals throughout Arizona:
Labor relations specialists: $47,900
Interpreters and translators: $41,800
Market research analysts: $52,200
Fundraisers: $44,900
Economists: $68,700
For a more comprehensive evaluation of salaries in Arizona for professions typically associated with international relations, refer to the data table below (2014):
Occupation
Employment
Annual mean wage
Urban and Regional Planners
830
67040
Political Scientists
40
87330
Area Ethnic and Cultural Studies Teachers Postsecondary
570
70900
Political Science Teachers Postsecondary
240
76150
Foreign Language and Literature Teachers Postsecondary
320
63170
Interpreters and Translators
1520
45950