According to the California Governor's Office of Business and Economic Development, international trade and investment are critical to California's economy and a major contributor to job creation and economic growth throughout the state.
<!- mfunc search_btn -> <!- /mfunc search_btn -> <!- mfunc feat_school ->
Featured Programs:
Sponsored School(s)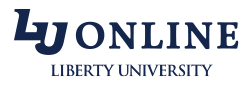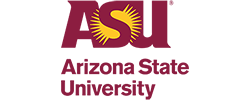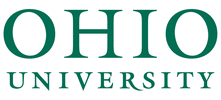 <!- /mfunc feat_school ->
Since a full 80% of the world's consumer purchasing power lies beyond the borders of the United States, small-to-mid size companies based in California as well as multinational and multi-domestic corporations with operations in the state aggressively pursue access to foreign markets. This has resulted in major economic benefits for the state. International trade and commerce in California is responsible for:
Generating 7.9 percent of the state's GDP in 2014
Supporting 4.4 million jobs in the state
Allowing foreign owned companies to create another 590,000 jobs in the state
Because international business is so vital to the state's economy, the Governor's Office offers various services to California-based businesses, in order to help them access foreign markets and expand operations overseas.
The services that the Governor's Office provides to this end include research, education, information, and programs such as these:
Export Assistance
Foreign Direct Investment
California Memorandum of Understandings
EB-5 Program
Mexico 2014 Trade Mission
China 2013 Trade Mission
California-China Office of Trade and Investment
From international marketing specialists and business development directors, to trade law compliance officers and logistics managers, California's international business professionals are responsible for managing business operations that generate billions of dollars annually.
Earning the Right Degree for a Career in International Business
California is home to some of the nation's most respected business schools offering undergraduate and graduate degrees in international business through campus-based, online and study abroad programs designed to prepare students for the unique opportunities and challenges of global business.
Theses interdisciplinary degrees offers courses focused on management, human resources, marketing, accounting, foreign languages, and more, which combine to create well-rounded business leaders with a global perspective.
Bachelor's Degrees in International Business
Some of the bachelor's degree programs available to international business majors in California include:
Bachelor of Arts or Science in International Business
Bachelor of Arts in International Relations with a concentration in Global Business
Bachelor of Science in Business Administration with an International Business Emphasis
Bachelor of Arts in International Studies with an International Commerce concentration
Although BA programs are more likely to include liberal arts and humanities courses in language, culture, and civilization as it relates to international affairs, many schools recognize how vital these areas are to conducting business across national borders and include them in BS programs as well.
<!- mfunc search_btn -> <!- /mfunc search_btn ->
Depending on the particular concentration, programs often include a mix of business fundamentals and international studies courses that may include:
Management for Organizations
Personal and Organizational Ethics
Advanced Cultural Communications
International Business Relations
International Negotiation and Conflict Resolution
International Economics
International Marketing
International Business Law
International Human Resource Management
Comparative Politics
International Finance
Business professionals in California with a bachelor's degree often go on to pursue jobs such as these (Taken from a survey of international business jobs available in California in July 2015 and shown for illustrative purposes only):
International Program Consultant for the Cambridge Institute of International Education in Orange
QA Project Manager for Kabam in San Francisco
Content Partner Specialist – Global Film & TV for Netflix in Beverly Hills
Trade Compliance Specialist for Meggitt Control Systems in Simi Valley
Business Analyst for AMARIS in San Francisco
Global Digital Coordinator for Benefit Cosmetics in San Francisco
International Promotions Coordinator for DreamWorks Animation in Glendale
Export Compliance and Contracts Specialist for LightWorks Optical Systems in Murrieta
Advancing to a Master's Degree in International Business
Upper-level management and executive leadership positions are generally reserved for experienced professionals with a master's degree in international business. These graduate programs are designed to ensure students achieve a global perspective on business, finance, management, marketing, and more.
Although admission requirements differ from school to school, they often include:
Four-year bachelor's degree
0 GPA
International experience
GMAT or GRE scores
Letters of recommendations
California's business schools offer graduate programs in international business that include, but are not limited to:
Master of Business Administration in Global Management (MBA)
Master of Business Administration in International Business (MBA)
Master of Science in International Management (MSI)
Master of International Management (MIM)
Master of International Business (MIB)
Master of Business Administration/Master of Science in International Business (MBA/MSIB)
Master of Business Administration with International Health Management and Policy
Master of Science in Global Energy Management
Master's degrees generally include between 30-40 credits distributed among:
Core courses
Specialization courses
Final thesis or project
For example, core courses will focus on basic business concepts, such as:
Managerial Marketing
Legal Environment
Statistical Concepts for Research
Graduate programs allow students to choose a concentration, which may include such areas as international marketing, international media management, international organizational leadership, and more.
Specialized courses in a number of different popular concentrations include:
MBA in Global Management
International Business
Global Comparative Management
Global Business Strategy
MBA in Global Energy
Energy Law: Property, Contracts, and Transactions
Interacting with Governments and State Enterprises
Organizational Behavior in the Energy Industry
MBA in International Health Management
Financial Health Management
Health Information Technology Management
International Health Management and Policy
Business professionals in California with a master's degree often go on to pursue jobs such as these (Taken from a survey of international business jobs available in California in July 2015 and shown for illustrative purposes only):
Director of Business Development for TeamViewer Global in Silicon Valley
Global Product Manager for Harman International in Northridge
Manager of Global Talent Acquisition for Project Concern International in San Diego
Global Mobility & Immigration Specialist for TubeMogul Inc., in Emeryville
Director International Account Management and Creative for NBC Universal in Universal City
Assistant Professor of International Business and Marketing at Cal Poly Pomona in Los Angeles
Trade Management Executive for Livingston International Inc. in Los Angeles
California's Leading International Business Organizations
California-based organizations that are global leaders in business, trade, investment, development, and more, include, but are not limited to:
California Centers for International Trade and Development (CITD) – As California's leading assistant centers for international businesses, the CITD receives funding from the State of California Chancellor's Office in order to advance international trade, global competitiveness, and local economic growth. These offices, located throughout California, offer trade assistance services to both companies and individuals—all at little to no cost.
Programs include one-on-one technical assistance and consulting, market research, training and educational programs, trade leads, and special networking events. The centers' top priorities include manufacturing businesses, advanced transportation, renewable businesses, small business, and more.
<!- mfunc search_btn -> <!- /mfunc search_btn ->
CITD offices are found in key locations, including Redding, Sacramento, San Bruno, Oakland, Merced, Santa Barbara, Valencia, Chula Vista, Corona, Long Beach, Santa Ana, Clovis, and more.
International Trade and Investment – California Governor's Office – This public program is California's official trade office with the international community. The office works to create smooth trade and investment between California and and other nations, offering customized delegation trips, business leads, a trade and investment program, and more.
Afghan-American Chamber of Commerce: Northern California – The northern California chapter works to engage the Afghan business community and American companies to network, collaborate, and invest in international trade and development.
Asian Business League of Southern California – This nonprofit facilitates relationships between Southern Californian and Asian businesses to create new opportunities. Events include guest speakers, seminars, networking events, an annual awards banquet, and more.
Northern California World Trade Center – This center is dedicated to stimulating economic growth in California, and to making the state a leader in the global market. To do this, the Center offers services such as a capital region export plan, an international visitor program, global connections, various networking events, and more.
Brazil California Chamber of Commerce – This chamber strengthens the business relationship between the State of California and Brazil, allowing for easy trade and investment between the two. Both Brazilian companies and California-based companies get to engage in networking opportunities and learn more about mutual investments and co-production.
Links to these organizations and more are available here: