In Connecticut, governmental agencies, nonprofit organizations, and private businesses alike understand that strong international relations must be achieved through cultural exchange, educational advocacy, joint security initiatives and humanitarian aid work designed to make the state better integrated, safer and more prosperous.
<!- mfunc search_btn -> <!- /mfunc search_btn -> <!- mfunc feat_school ->
Featured Programs:
Sponsored School(s)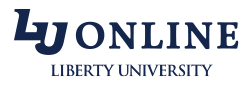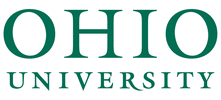 <!- /mfunc feat_school ->
A 2013 report released from the Connecticut Business & Industry Association revealed the extent to which Connecticut's economy depends on maintaining strong international relations with foreign governments, industry leaders and other stakeholders around the world. In fact, exporting has become such as integral part of doing business for so many Connecticut companies, that the report identified it as necessary for the state's long-term prosperity.
With the nearly 2,000 Connecticut-based manufacturers engaged in international export supporting 75,000 jobs in the state, international relations lays the foundation for a business worth an estimated $15.9 billion annually.
Earning the Right Degree for a Career in International Relations in Connecticut
Humanitarian aid program directors, research and policy analysts, foreign outreach workers, diplomats and ambassadors are just a few of the professionals that begin their careers with a degree in the field of international relations.
Undergraduate and graduate degrees in international relations are appropriate for those pursuing careers in government, industry, and with nongovernmental organizations dedicated to issues related to:
Human rights
Sustainable development
Global poverty
Environmental issues
Economics
Policy analysis
Bachelor's Degrees in International Relations
Bachelor's degrees in international relations prepare students to enter the field in the government, nonprofit, and private sectors. A bachelor's degree with a major in international relations may go by a number of different titles:
Bachelor of Arts in International Studies
Bachelor of Arts in International Affairs
Bachelor of Arts in International Relations and Diplomacy
Bachelor of Science in International Affairs
At the bachelor's level, students will be introduced to the research, analytic, cultural, and linguistic skills needed to understand contemporary world affairs. Professional titles that bachelor's-prepared professionals in international relations may hold include:
Associate director with international nonprofit organizations
Senior associate with international nonprofit organizations
Strategic sourcing specialist with international freight companies
Global compensation consultant with international recruitment companies
In addition to a framework in the social sciences (economics, political science, sociology, geography, etc.), a bachelor's degree in international relations allows students to explore contemporary issues in global citizenship through the completion of a degree concentration. Many institutions allow students to pursue a geographic and/or a topic concentration by selecting a minor in such areas as:
Geographic concentration:
Africa
Asia
Europe
Latin America
Middle East
Topic concentration:
Intercultural communications
International security and diplomacy
International law and organizations
International political economy
Many bachelor's degrees in international relations culminate in an internship or capstone research project.
<!- mfunc search_btn -> <!- /mfunc search_btn ->
Master's Degrees in International Relations
Senior-level careers in international relations demand professionals with advanced degrees. Admission into an international relations master's degree program requires a bachelor's degree from an accredited college or university and, often times, a minimum undergraduate GPA and minimum GRE scores.
Master's degrees with a major in international relations may go by a number of different titles, such as:
Master of Arts in International Relations and Diplomacy
Master of Arts in Public and International Affairs
Masters of Arts in International Studies
Master of Science in International Affairs
Master's degrees in international relations provide an interdisciplinary course of study in international affairs, diplomacy, regional studies, intelligence, and international economic development, among others.
These programs also allow students to focus their graduate program on a concentration of their choosing, such as:
National Security and Diplomacy
Law and Homeland Security
Energy and Security Policy
Emergency Management and Homeland Security
Role of Intelligence
Threat Assessment
American Diplomacy and Foreign Policy
American Diplomacy
Diplomatic Negotiations
Leadership in International Affairs
Diplomatic Negotiations
International Development and Economic Policy
Economic Development in China
Finance for Development
Politics of Development Policies
International Health
Many of these programs include intensive seminars on international issues, study abroad courses, language immersion, and leadership and exchange programs that round out a comprehensive course of study.
Connecticut's Contribution to Maintaining Strong Foreign Relations
Many organizations in the government, private, and non-profit sectors are responsible for leading Connecticut's involvement in international relations:
World Affairs Council of Connecticut
The World Affairs Council of Connecticut is a nonprofit organization that promotes greater awareness and dialogue on important global issues. The World Affairs Council hosts programs and discussion on critical international issues that affect not only local communities, but also the world at large.
Southeast Connecticut World Affairs Council
The Southeast Connecticut World Affairs Council aims to foster an understanding of issues of international and foreign policy affairs through educational programming, debate, and study. One of the principal activities of the Council is to provide a forum for non-partisan, non-advocacy dialogue between its members and U.S. policymakers on foreign relations.
Connecticut International Trade Association
The Connecticut International Trade Association aims to build awareness of the importance of international trade to Connecticut's economy. The Association also educates members and the public about world trade issues and the need to support and facilitate the development of world trade.
<!- mfunc search_btn -> <!- /mfunc search_btn ->
Organizations in Connecticut Dedicated to Maintaining Strong Foreign Relations
Foreign outreach work is becoming more common throughout Connecticut thanks to the organizations and businesses in the state dedicated to international development, trade, security, and humanitarian aid:
International Trade/Export
Humanitarian Aid Organizations
Foreign-Owned Companies with Operations in Connecticut
<!- mfunc feat_school ->
Featured Programs:
Sponsored School(s)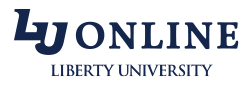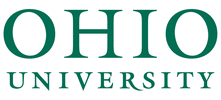 <!- /mfunc feat_school ->