With the majority of the world's consumers living and working outside of the United States, Connecticut's business community has recognized the potential that international trade has for stimulating the state's economy, creating jobs, and increasing its visibility as a global leader.
<!- mfunc search_btn -> <!- /mfunc search_btn -> <!- mfunc feat_school ->
Featured Programs:
Sponsored School(s)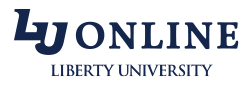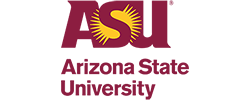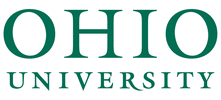 <!- /mfunc feat_school ->
Because of this, Connecticut's exports have increased steadily in recent years, growing from a little over $6 billion in 1997 to over $16 billion in 2013, with the state's top five international exports being:
Aircraft, spacecraft, and parts
Industrial machinery
Electric machinery
Optic, photo, medial, or surgical instruments
Plastics
As international trade and commerce plays an increasingly important role in bolstering the state's economy, the Stamford Chamber of Commerce International Trade Council works to foster relationships and offer services to Connecticut-based businesses interested in accessing foreign markets.
Services include, but are not limited to:
Educational seminars and workshops
One-on-one export counseling sessions
Hosting foreign business delegations
Hosting international events
Business referrals
International marketing and advertising support
Legislative advocacy
Along with this, the council has initiated partnerships with foreign stakeholders such as China, Cuba, and Vietnam.
The Connecticut Department of Economic and Community Development (DECD) is also dedicated to promoting international trade throughout the state and increasing Connecticut's global competitiveness.
Earning the Right Degree for a Career in International Business
Multinationals and multi-domestics with operations in Connecticut rely on global marketing analysts, global business law analysts, international tax analysts, and other international business professionals to develop two-way trade opportunities, help businesses expand their global market share, pursue foreign investment opportunities, and build strategic partnerships.
International business degrees are conferred through interdisciplinary programs that blend both traditional business courses with coursework in international studies.
For instance, many students are able to take language courses throughout their program—something not offered in traditional business programs.
Majoring in International Business or a Bachelor's Degree
Students who are looking to major in international business may enroll in programs such as:
Bachelor of Arts or Science in International Business (BA or BS)
Bachelor of Arts in International Relations – International Business (BA)
Bachelor of Business Administration in International Business (BBA)
Generally, bachelor of arts degrees differ from bachelor of science degrees by focusing on language or culture courses. However, with the importance of language in the global economy, it is not impossible to find BS degrees with a strong language focus.
Within the international business major, many programs offer varying specializations, such as:
International Logistics Management
Global Leadership and Management
International Corporate Finance
International Trade Operations
These specializations include specific courses designed to prepare students for their future in business. For instance, a specialization such as logistics management would includes courses such as:
Logistics Management
Principles of Logistics Management
Introduction to Transportation Management
International Supply Chain Management
Hazardous Materials Management
Students with undergraduate degrees in international business are prepared for an array of possible careers:
International Marketing Coordinator
Import/Export Specialist
Import/Export Compliance Specialist
Global Finance Analyst
International Accountant
International Traveling Ambassador
A survey of international business jobs advertised in Connecticut helps shed light on the type of skills and proficiencies employers are looking for (shown as an example and does not constitute a job offer):
Global Partnerships Associate for AmeriCares in Stamford – Applicants should hold a bachelor's degree in a field relevant to global health, or international relations, development, business, or affairs. Preference will be given to applicants with international experience and who have prior business experience.
Professionals in this position will provide logistic support, partner with communications, and assist with research initiatives.
<!- mfunc search_btn -> <!- /mfunc search_btn ->
Strengthening a Career by Advancing to a Master's Degree in International Business
Developing a background in business and international studies through a graduate program is key to being prepared for director and executive positions in international business. Master's degree options in international business include:
Master of Science in International Management (MSI)
Master of International Management (MIM)
Master of Business Administration in International Business (MBA)
Master of International Business (MIB)
After completing core courses, students will move on to their concentration, which may include international project management, international public administration, international economics, and more.
Master's-degree prepared professionals are trained to enter a variety of high-level international careers with Connecticut's top government agencies, nonprofits, and private businesses.
For instance, jobs that may require a master's degree in international business include:
International Economist
Management Analyst
International Banking
Director of Global Business Development
International Vendor Analyst
Foreign Affairs Officer
International Trade Compliance Manager
A survey of international business jobs advertised in Connecticut helps shed light on the type of skills and proficiencies employers are looking for (shown as an example and does not constitute a job offer):
International Quantitative Equity Senior Portfolio Manager for Hartford Financial Services in Hartford – Applicants must hold a master's degree and 18+ years of experience managing quantitative equity portfolios—preference will be given to those with experience or education with international equity products.
This position will involve acting as the lead manager and subject expert for international and global quantitative equity profiles, developing research and investment processes for international strategies, and contributing to original investment ideas for international fund strategies.
Connecticut-Based Organizations Working to Foster International Trade
Connecticut's leading associations that focus entirely on promoting the state's role in the global economy include:
Connecticut Business & Industry Association – the goal of this association is to build awareness throughout Connecticut of the vital nature of international trade, revealing how significant trade is for the state's economy and jobs.
This association offers scholarships to international business students in the area, as well as resources on international trade and opportunities to participate in networking events.
International Trade Association of Western Connecticut Westchester (WESTCONN) – this association promotes international trade in the Western Connecticut and Westchester Country regions, providing scholarships, job opportunities, and networking events to members in the region.
Through various events and seminars, members get the opportunity to learn about cutting-edge international trade information.
<!- mfunc search_btn -> <!- /mfunc search_btn ->
Some of Connecticut's leading governmental agencies and nonprofit organizations that work to foster international trade between the state and international stakeholders include: