In Florida, international relations initiatives are the domain of no fewer than five World Affairs Councils, located in Naples, Sarasota, Central Florida, Jacksonville, and Palm Beach:
Naples Council on World Affairs
Sarasota World Affairs Council
World Affairs Council of Jacksonville
World Affairs Council of Palm Beach
<!- mfunc search_btn -> <!- /mfunc search_btn -> <!- mfunc feat_school ->
Featured Programs:
Sponsored School(s)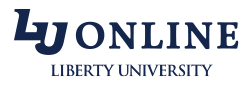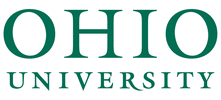 <!- /mfunc feat_school ->
These nonprofit organizations connect stakeholders in Florida with the global community with the goal of educating, inspiring and engaging Florida citizens in an effort to promote global understanding.
The World Affairs Council also supports the U.S. Department of State's International Visitor Leadership Program, which encourages professional exchange between international visitors and U.S. colleagues in the same field. The goal of the program is to increase mutual understanding through communication at both the personal and professional levels. Participants of this program include foreign leaders in government, new media, education, politics, labor relations, science, and a number of other key fields.
Florida's foreign trade activity speaks to the value of maintaining strong relationships with foreign stakeholders. In fact, with more than 61,000 international exporters, Florida is home to the second highest number of businesses in the nation involved in exporting goods and services to foreign markets. In 2014 alone, Florida-based companies exported nearly $59 billion in goods and more than $34 billion in services to more than 200 countries around the world.
Choosing the Right Degree for a Career in International Relations
Whether in the non-profit sector, in industry, or with state or federal government agencies, a solid educational background in international studies helps foster the kind of global perspective necessary to take on the most pressing issues of the 21st century – global health, international development, global environmental concerns, education, global security and more.
Careers in diplomacy, global security analysis, and nongovernmental humanitarian work all begin with a formal education in international relations:
Foreign Policy Advisor
Diplomat
Ambassador
Foreign Outreach Worker
NGO Humanitarian Aid Program Director
Intelligence Analyst
Global Security Analyst
Immigration Specialist
Geopolitical Analyst
Translation Specialist
Senior Political Affairs Officer
Military Analyst
Development Advisor
Bachelor's Degrees in International Relations
A bachelor's degree with a major in international relations could lay the foundation for careers with government agencies, nongovernmental organizations and even private sector corporations:
Project analyst with a federal government agency
Regulatory affairs associate with a multinational corporation
Assistant director of communications with an international disaster relief organization
Diplomatic services assistant with a US embassy aboard
A bachelor's degree with a major in international relations may go by a number of names:
Bachelor of Arts in International Studies
Bachelor of Arts in International Affairs
Bachelor of Arts in International Relations and Diplomacy
Bachelor of Science in International Affairs
These programs provide students with a theoretical understanding of the processes by which people and nations engage. In addition to a core in global issues, comparative politics, and international politics, systems, and organizations, bachelor's degrees in international relations allow students to choose a minor in such areas as:
Global Security Processes
Global Socio-Economic Processes
Global Public Policy
Many programs also allow students to focus their undergraduate degree in international relations on a specific region of the world, such as:
Asia
Europe
Middle East
Latin America
Africa
<!- mfunc search_btn -> <!- /mfunc search_btn ->
Master's Degrees in International Relations
Graduate studies in international relations can open up professional opportunities for such senior-level leadership positions as:
International regulatory affairs specialist for executive search firms
Director or diversity and multiculturalism in academia
Business analyst in international healthcare services
Business intelligence developer for multinational software development companies
Director of international marketing for multinational media corporations
Development director for nonprofit organizations
Economics sanctions program compliance analyst with multinational banks
A master's degree with a major in international relations may be designated as:
Master of Arts in International Relations
Master of Arts in International Affairs
Master of Arts in Diplomacy and International Relations
Master of Arts in Global Studies and International Relations
A master's degree prepares students for careers as professionals, practitioners, and scholars in the field of international relations. Graduates of these programs are prepared to assume senior-level positions with government agencies, think tanks, multilateral organizations, consulting firms, leading universities, and nongovernmental organizations.
Admission into a master's degree program in international relations requires a bachelor's degree and, often times, an admission essay, a minimum undergraduate GPA, and GRE scores.
Like their undergraduate counterparts, master's degrees in international relations allow students to choose a concentration within the field. Each concentration brings with it a unique specialty-specific course list:
Security and Diplomacy

Ethnic conflict
International security
S. national security
Law and Conflict

Human rights and international law
Humanitarian intervention
War crime and terror
International humanitarian law
Human Rights

Humanitarian intervention
Minority rights
Civil war
Ethnics and international politics
International Political Economy

Global finance
Global marketing
International trade law
International Development

International political development
Humanitarian intervention
Diplomacy and civil society
Florida's Contribution to Global Security, Development, and Humanitarian Aid
There are a number of organizations in Florida that are dedicated to ensuring that the global interests in the state are supported through positive international relations:
Enterprise Florida – Enterprise Florida, Inc. (EFI) is a public-private partnership between Florida's business and government leaders. It serves as the principal economic development organization for Florida, and its mission is to expand and diversify the state's economy through job creation.
EFI works closely with a statewide network of economic development partners. Both the State of Florida and private sector businesses supply the funding for EFI. EFI is the primary entity for trade and export development in the state, supporting more than 60,000 Florida exporting businesses.
Office of Foreign Missions (OFM), Miami Regional Office – The Office of Foreign Missions (OFM), Miami Regional Office provides liaison and services to foreign honorary consuls. OFM Miami is responsible for ensuring equitable treatment of U.S. diplomatic and consular personnel abroad and providing benefits and services to the foreign mission community in the U.S.
Miami Council for International Visitors – The Miami Council for International Visitors serves as the official host of the U.S. Department of State's sponsored visitors. The mission of the Council is to promote, sponsor, and administer programs that provide opportunities for professional and cultural exchange and foster global friendships between international visitors and South Florida's citizens.
<!- mfunc search_btn -> <!- /mfunc search_btn ->
Florida-Based Organizations Dedicated to Maintaining Strong Global Ties
Organizations throughout Florida support the state's international relations efforts:
World Affairs Council
Humanitarian Organizations
Governmental Agencies
<!- mfunc feat_school ->
Featured Programs:
Sponsored School(s)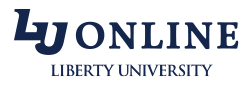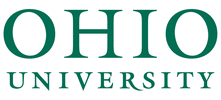 <!- /mfunc feat_school ->