Representatives of Georgia's state and municipal governments, along with nonprofit entities and representatives of major commercial industries, lead the initiatives that pave the way for strong international relations and foreign trade partnerships.
<!- mfunc search_btn -> <!- /mfunc search_btn -> <!- mfunc feat_school ->
Featured Programs:
Sponsored School(s)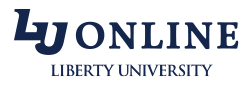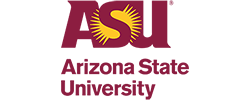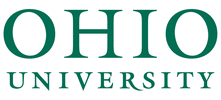 <!- /mfunc feat_school ->
Maintaining strong relationships with foreign stakeholders is particularly important for Georgia's economy. With foreign exports of goods and services totaling $39.4 billion in 2014 alone, the state's economy relies heavily on international trade. In fact, according to a Brookings Institution report, Atlanta was ranked number 14 among all metro areas in the U.S. for the value of its total foreign exports in 2014.
Still, the diplomatic relations in place between Georgia and foreign nations leads to benefits far beyond business and economic gains for the state. Georgia's government, along with nongovernmental organizations and private companies, organize and participate in international outreach initiatives that range from cultural exchange programs to programs designed to promote environmental sustainability.
Just a few of the international outreach programs to take place in recent years that involved Georgia-based representatives from different sectors include:
In a cultural exchange program, Atlanta's Office of International Affairs attempts to bring large global events to the city to offer diverse cultural, educational, and athletic programming to the state.
In a humanitarian outreach effort, the University of Georgia partnered with the U.S. Office of Global Food Security as part of the Feed the Future Innovation Lab program, which aimed to address global food security issues and agricultural challenges.
Fulton County, Georgia and the State of Bahia, Brazil collaborated to develop programs dedicated to issues such as public health, artistic and cultural development, economic development, and human rights.
Choosing the Right Degree for a Career in Foreign Relations
Undergraduate and graduate degrees with a major in international relations prepare students for careers in foreign diplomacy, civil service administration, and policy analysis, among many other areas. In addition to liberal arts-based coursework, many schools require students to participate in study-abroad programs, giving them a chance to gain international exposure first-hand while gaining a formal education in foreign affairs.
Bachelor's Degree Programs in International Relations
Through coursework in areas such as communications, economics, languages, and political science, bachelor's degree programs give students the opportunity to learn a broad spectrum of skills highly relevant to international relations work. Examples of specific courses in these programs include:
International Politics
History of International Relations
Foreign language courses, such as Introduction to Spanish
World Religions and Cultures
Comparative Politics
Examples of bachelor's degrees in the field include:
Bachelor of Arts (BA) in International Relations and Diplomacy
Bachelor of Arts in International Studies
Bachelor of Arts in Middle Eastern Studies
Bachelor of Arts in Military Studies
Bachelor of Arts in Political Science
Bachelor of Science (BS) in International Affairs
Bachelor of Science in Diplomacy
Graduates of these programs often go on to long and rewarding careers related to foreign diplomacy. Just a few of the job titles that go hand in hand with bachelor's degrees related to international relations include:
Immigration Specialist
Diplomatic Courier
Foreign Service Officer
Global Environment Specialist
Journalist
<!- mfunc search_btn -> <!- /mfunc search_btn ->
Master's Degree Programs in International Relations
Graduate degree programs related to international relations prepare students for advanced careers in state government, nongovernmental organizations, and the private sector. Given the importance of foreign diplomacy in everything from global security issues to international trade, graduates of these programs are well prepared to take on work that directly contribute to making Georgia more secure and economically stable.
A few examples of careers that may require a master's degree in international relations include:
Intelligence Analyst
Diplomatic Services Operational Officer
International Lawyer
Foreign Service Facility Manager
Program Specialist for Humanitarian Aide
Though international relations is an interdisciplinary field, many master's degree programs allow and even require students to designate their own majors, specializing in areas such as international security policy, international negotiations, and conflict resolution. By specializing, students are able to develop their expertise in niche areas of interest.
Admission to these programs varies based on school, but all programs require students to possess a bachelor's degree from an accredited four-year institution. Some schools require students to have completed specific bachelor's degrees in areas such as communications, languages, or economics. Additionally, some competitive schools require students to have scored at least a 3.0 GPA in their undergraduate studies and to have achieved high GRE and TOEFL scores.
A few examples of master's degree options with majors related to international relations include:
Master of Arts in International Relations
Master of Arts in Diplomacy and International Relations
Master of Arts in Global Studies
Master of Science in International Trade
Master of Science in Global Affairs
Master of International Commerce and Policy (ICP)
Master of Public Administration (MPA)
Examples of courses in these programs include:
Public and Intercultural Communication
Energy and the Environment
Sustainable Development
International Law
International Trade
Foreign Policy and Diplomacy
Peace and Conflict Resolution
Undergraduate and graduate programs related to international relations are available online, at campus locations in Georgia, and through blended programs that combine both distance and classroom based learning.
Georgia's Contribution to International Trade, Development and Humanitarian Work
There are a number of nonprofit organizations and groups in Georgia that aide foreign nations through outreach programs and humanitarian work.
The International Rescue Committee (IRC) in Atlanta provides a number of resources for foreign refugees that have been granted asylum in the US. For example, the committee offers English Literacy and Civics classes to refugees to aid them in cultural acclimation. The IRC relies on the work of attorneys at law and a development consultant, among others, to ensure the Committee operates smoothly.
Georgia Department of Economic Development and Atlanta's Office of International Affairs aid foreign nations by helping their businesses succeed within Atlanta, and throughout Georgia. For example, the Welcoming America Incentive, managed by Atlanta's Office of International Affairs, attempts to create a friendlier environment for immigrants in the city, which in turn stimulates economic growth. The office's International Project Manager and Chief of Protocol play key roles in managing these types of programs. The office is also responsible for collaborating with global affairs organizations such as the World Affairs Council, World Trade Center Atlanta, and the Georgia Council for International Visitors.
<!- mfunc search_btn -> <!- /mfunc search_btn ->
Georgia-Based Organizations Dedicated to Promoting International Relations
State and municipal government agencies, as well as nongovernmental organizations and representatives of commercial industry, work to promote strong relations between Georgia and its growing number of international trade and cultural exchange partners.
State
Nonprofit
<!- mfunc feat_school ->
Featured Programs:
Sponsored School(s)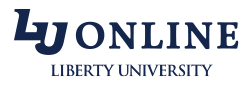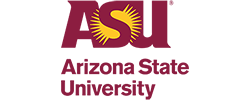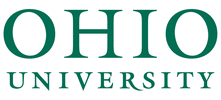 <!- /mfunc feat_school ->