Georgia's economy relies heavily on trade and collaboration with nations across the globe, with the export of foreign goods and services creating some 201,591 jobs in 2014 alone, according to the U.S. Department of State. Accordingly, Georgia's Department of Economic Development, representing the state's businesses community, relies on the expertise of international economists, import and export specialists, multinational managers, and trade analysts, among others, to ensure steady growth through international trade and commerce.
<!- mfunc search_btn -> <!- /mfunc search_btn -> <!- mfunc feat_school ->
Featured Programs:
Sponsored School(s)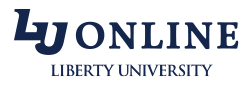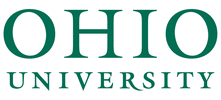 <!- /mfunc feat_school ->
Georgia is a popular destination for businesses from around the world. In fact, both CNBC.com and Site Selection Magazine named Georgia the best U.S. state for doing business in 2014. Some of the reasons cited included:
Global transportation and infrastructure – Georgia is home to Hartsfield–Jackson Atlanta International Airport, the world's most active airport in terms of passengers since 1998. Additionally, the Port of Savannah is the fourth fastest growing port in the nation; handling 11% of all U.S. containerized exports in FY 2014.
Workforce – A number of state-funded departments, including the Georgia Department of Economic Development's Workforce Division, work to improve job marketability and training in an effort to help state residents become high-quality employees.
Dedication to international business – Businesses in the state benefit from the services of state and municipal government, nonprofit organizations, and private companies dedicated to developing and maintaining strong international economic ties.
Georgia is home to 42 bi-national chambers of commerce and some 2971 international business facilities, creating a steady demand for professionals to bridge cultural, linguistic, and business practice gaps between nations. Just a few of the many professionals who help to drive international business:
Import/Export Coordinator – Typical duties include ensuring the proper shipment and arrival of global imports and exports, as well as facilitating communication between domestic and foreign companies. Popular furniture companies Pier 1 Imports and IKEA each have facilities situated near the Savannah Port, importing furniture from around the world.
International Business Consultant – An expert in global markets, the consultant typically helps companies find new areas of trade worldwide and assists them in sustaining that trade. Fortune 500 companies Coca-Cola and Delta Airlines are based in Georgia and rely on the expertise of these consultants to continue their global economic growth.
Wholesale Buyer – Typical duties include negotiating deals on bulk import purchases with nations around the world. While some Georgia-based companies employ their own wholesale buyers, others outsource the service to companies such as Wholesale & Liquidation Experts, who specialize in procuring affordable wholesale deals.
Earning an International Business Degree to Aid in Global Economic Collaboration
Schools offering bachelor's and master's degree programs in international business prepare students for diverse careers in the field, ranging from financial controllers and trade analysts to international business consultants and supply chain managers, just to name a few. Some programs often encourage or require students to spend at least one semester studying abroad, affording them an opportunity to develop a truly global perspective on business.
With the rise of online education, both bachelor's and master's degrees in international business may be obtained through online coursework. This option has become popular among working professionals who want to pursue a degree without making career sacrifices.
Just some of the many careers international business majors often pursue include:
International Marketing Manager
Public Relations Specialist
International Financial Manager
Advertising Executive
Interpreter
Supply Chain Manager
Financial Controllers
International Management Analyst
Business Development Directors
Bachelor's Degrees in International Business
Students obtain bachelor's degrees in international business through one of two paths. While some schools outline specific international business programs that lead to the degree, others require students to design their major through a blend of regular business courses and liberal arts courses that emphasize global perspectives.
Examples of bachelor's degrees offering an international business major or one that is closely related include:
Bachelor of Science (BS) in International Business
Bachelor of Science (BS) in Business Administration with an International Business Focus
Bachelor of Science (BS) in International Hospitality and Tourism Management
Bachelor of Science (BS) in Business with a Global Management Concentration
Bachelor in Business Administration (BBA) in International Business
Bachelor of Arts (BA) in International Relations and Diplomacy
Bachelor of Arts (BA) in International Economics
Courses in these programs prepare students for the broad tasks they will face in the world of international business, focusing on global business laws and practices, data analysis, and economics. A sampling of courses students in these programs may take include:
Business law
Business Processes and Supply Chain Management
Applications of Statistics in Business
Economics and Accounting
International economics and finance
Cross-Cultural Management
Comparative Politics
Business Processes and Supply Chain Management
Emerging Markets
<!- mfunc search_btn -> <!- /mfunc search_btn ->
Master's Degree Programs
Graduates of master's degree programs related to international business are among the most sought after professionals in the field. International marketing managers and international finance managers, for example, earn median annual salaries of $115,750 and $109,740, respectively in Georgia, according the to the US Department of Labor. These programs blend general courses related to international business and highly specialized courses designed to prepare students for specific careers in the field in such areas as accountancy, business administration, and supply chain management, just to name a few.
Admission to international business graduate programs is often highly competitive. Many bachelor's degree recipients elect to work for several years in the business field before applying to a graduate program. Among the qualifications that schools typically expect from prospective students are:
An undergraduate degree that includes coursework in areas such as statistics, finance, or microeconomics
A 3.0 GPA or higher during undergraduate studies
Strong scores on the GRE and GMAT exams
Prior coursework in foreign languages
Past experience in the business field, often up to four years.
Master's degrees that lead to careers in international business take a variety of forms including, but not limited to:
Master of Business Administration (MBA) in International Business
Master of Science in International Management (MIM)
Master of Arts (MA) in International Relations and Diplomacy
Master of Science (MS) in International Business
Graduate degree programs offer students the opportunity to specialize in niche areas of international business, often expediting their paths to work in the field. Just some of the areas students may choose to specialize include:
International Business Relations
International Environment and Resource Policy
Public International Law
International Monetary Theory and Policy
International Information and Communication
International Security Studies
International Trade and Commercial Policies
Pacific Asia
Courses in these programs often vary based on a student's chosen specialization. A sampling of courses found in international business master's degree programs:
Marketing Management
The Global Food Business
Global Investment Management
International Financial and Fiscal Law
Mergers and Acquisitions: An International Perspective
Managing the Global Corporation
International Intellectual Property Law and Policy
Petroleum in the Global Economy
Strategic Management in Privatizing and Deregulating Industries
Georgia's International Economic Reach
In addition to the efforts of the Georgia Department of Economic Development, who fund a number of trade missions to countries around the world and offer services to assist foreign business owners within the state, Georgia is home to a variety of nonprofit organizations that aid in maximizing Georgia's international economic growth. Georgia's focus on international business is a reason why some of the world's most recognized brands are based in the state. By gaining access to new markets and having access to a skilled workforce, large companies thrive in Georgia. In turn, these companies provide jobs for men and women in the state and attract new business from around the world. Just a few of the 33 Fortune 500 companies who are currently based in Georgia:
First Data
Rock-Tenn
Home Depot
United Parcel Service
SunTrust Banks
Mohawk Industries
Aflac
Southern Company
Genuine Parts
Some of the initiatives and services that Georgia-based organizations dedicated to international business offer include:
The Atlanta International Arbitration Society focuses on solving international commercial disputes and investment disputes. The nonprofit organization also conducts initiatives to make the city of Atlanta a go-to location for international arbitration. Members of the society include professionals such as international lawyers and international project developers.
The Savannah Economic Development Authority (SEDA) works with state and municipal government to assist businesses in maximizing their international economic collaboration. The nonprofit oversees World Trade Center Atlanta, which helps Savannah businesses find foreign investment opportunities. SEDA's staff includes a director of business retention, an economic research manager, and a manager of trade development, along with other international business professionals.
<!- mfunc search_btn -> <!- /mfunc search_btn ->
Georgia's International Business Resources
Between state government agencies and independent organizations dedicated to international economics, Georgia's businesses have an abundance of options to help them succeed in foreign markets:
State
Nonprofit/Private Organizations