Hawaii's international relations professionals, working in the state, nonprofit, and private sectors, carry out the diverse initiatives that lead to strong foreign diplomacy and economic collaboration. Given Hawaii's unique geographic position between the U.S. and Asia, the state's economy relies heavily on foreign and mainland exports, placing a particular importance on strong relations between the state and outside nations.
<!- mfunc search_btn -> <!- /mfunc search_btn -> <!- mfunc feat_school ->
Featured Programs:
Sponsored School(s)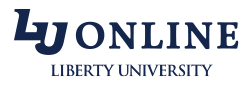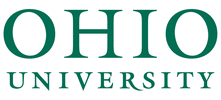 <!- /mfunc feat_school ->
The benefits of Hawaii's foreign outreach extend far beyond economic gains, however. The initiatives conducted by the state's government, along with private companies and NGOs operating within the state aid in areas ranging from domestic and foreign cultural development to global security. Hawaii's state government and NGOs play a particularly important role in maintaining amicable relationships between the United States and nations in the Asia-Pacific region.
A few examples of the kind of foreign outreach work that stakeholders from Hawaii's government, nonprofit, and private sectors have been involved in includes:
Hawaii's National Guard, as part of the State Partnership Program (SPP), works with Indonesia's military to meet security and social goals. This collaboration helps to foster a mutually beneficial relationship between the United States and Indonesia, creating an amicable foundation between the nations.
The Pacific and Asian Affairs Council, based in Honolulu, runs the International Visitor Leadership Program, which facilitates meetings between foreign leaders and their professional counterparts in the U.S. With funding from the U.S. Department of State and the Bureau of Education and Cultural Affairs, the program has arranged appointments for hundreds of leaders from dozens of nations around the world.
Choosing the Right Degree for a Career in International Relations
Bachelor's and master's degrees related to international relations often serve as the bridge to a career in diplomacy, global security, and international development, among many other areas. Given the breadth of foreign initiatives carried out by the government, nonprofit organizations, and private businesses, many programs allow students to customize their degree to fit their personal career goals. In addition, many schools require students to participate in study-abroad programs, giving them a chance to gain international exposure first-hand.
A degree in the field of international relations gives graduates the chance to work with some of the world's most renowned organizations. A government job, for example, may entail collaboration with the United Nations, NATO, or the European Union. In the nonprofit sector, professionals may work with such organizations at the Peace Corps and Amnesty International.
Many programs allow students to take classes online, either exclusively or in combination with on-site coursework. This new option gives working professionals the scheduling flexibility they need to pursue their dream career in foreign relations.
Bachelor's Degree Programs in International Relations
Bachelor's degree programs place a heavy emphasis on liberal arts coursework. Through the study of areas such as communications, conflict, economics, languages, and political science, just to name a few, bachelor's degree programs give students the opportunity to learn about the key facets within the broad spectrum of international relations work.
Examples of bachelor's degrees in the field include:
Bachelor of Science (BS) in International Affairs
Bachelor of Science in Diplomacy
Bachelor of Arts (BA) in International Relations and Diplomacy
Bachelor of Arts in Military Studies
Bachelor of Arts in Political Science
Bachelor of Arts in International Studies
Bachelor of Arts in Intelligence Studies
Bachelor of Arts in Middle Eastern Studies
In addition to varying majors, many bachelor's programs give students the opportunity to choose one of many tracks within international studies. A few examples of these tracks include:
Muslim World Track
Asia Track
Europe Track
Latin America Track
Foreign Policy Track
Culture, Media, and the Arts Track
International Security Track
Science, Technology, and the Environment Track
World History Track
Security Studies Track
Economics, Business, and Politics Track
International Systems and World Order Track
Regional Politics and Cultural Anthropology Track
Theory and Policy Track
Governance of Nations Track
The courses taken in bachelor's degree programs vary significantly based on the student's chosen track. A few examples of track-specific courses include:
Environment and Development Track
Wealth, Poverty, and Culture
Economics of Less-Developed Regions
Food and Water: Critical Perspectives on Global Crises
Political Anthropology of the Modern World
Environmental Economics
Introduction to Health Economics
Foreign Policy and Security Studies Track
Drugs and Security in the Americas
America at War: The Response to 9/11
The Sea and International Relations
History of War
History of American Foreign Relations since 1898
International Economics, Business, and Politics Track
International Political Economy
International Management Policy
Wealth, Ethics, and Liberty
Environmentally Sustainable Development
The Political Economy of Financial Booms and Busts
International Systems and World Order Track
History of International Human Rights
History of Genocide
Fundamentals of International Politics
International Conflicts and Cooperation
The Sea and International Relations
<!- mfunc search_btn -> <!- /mfunc search_btn ->
Master's Degree Programs in International Relations
Graduates of master's degree programs in international relations often take on advanced careers within the U.S. government, nongovernmental organizations, and the private sector. Because of the importance of international relations to these sectors, master's degree recipients are often in high demand.
Just a few of the careers tracks common to those with graduate degrees in international relations include:
Global Environment Specialist
Intelligence Analyst
Diplomatic Services Operational Officer
International Lawyer
Immigration Specialist
Foreign Service Officer
Ombudsmen
International Trade Analyst
Given the diverse and many-faceted nature of the international relations field, many master's degree programs are designed to allow students to design their own majors, specializing in international development, international negotiation and conflict resolution, global security, or foreign policy.
Master's degree programs require students to possess a bachelor's degree from an accredited four-year institution. Other requirements may include:
A specific bachelor's degrees in areas such as communication, languages, or economics.
High GRE and TOEFL scores.
A 3.0 GPA or higher in undergraduate studies
A few examples of master's degree programs in international relations include:
Master of Science in International Trade
Master of Science in Global Affairs
Master of International Commerce and Policy (ICP)
Master of Public Administration (MPA)
Master of Arts in International Relations
Master of Arts in Diplomacy and International Relations
Master of Arts in National Security
Master of Arts in International Conflict Analysis
Master of Arts in Global Studies
At the graduate level, international relations courses are divided between general courses that all students must complete and more specific courses related to students' areas of specialization.
General courses found in these programs may include:
International Law
International Trade
Foreign Policy and Diplomacy
Peace and Conflict Resolution
Developing nations
International history
More specific courses based on specialization include:
Global Security
Climate Change and National Security
American Political Development
Energy and Environmental Security
The American Way of War
Capstone for Public Management Continuation
International Development
Politics of Global Development
Population, Migration, and Development
Children in International Development
Empirical Analysis
Foundations of Economic Development
Survey of Economic Development
International Negotiation and Conflict Resolution
Conflict Assessment and Prevention
International Mediation
Negotiation and Mediation in the Israeli-Palestinian Conflict: Past Lessons and Future Opportunities
Theories of Conflict and Conflict Resolution
Hawaii's Contribution to International Security and Humanitarian Work
Through government and independent funding, a number of nonprofit groups and organizations in Hawaii conduct international outreach programs and initiatives. A few examples of Hawaii-based organizations that emphasize foreign outreach and collaboration include:
The Pacific and Asian Affairs Council – An independent, nonprofit organization, the council focuses on educating worldwide high school and college students on international affairs. The council, made up of professionals including a foreign policy advisor and a strategic advisor, focuses particularly on Hawaii's relationship with the rest of the Asia-Pacific region.
The East West Center – Through funding from the federal government and private corporations, the center promotes relationships between the United States and Asian and Pacific countries through arranging meetings between each country's diplomats.
The Pacific Forum Center for Strategic and International Studies (CSIS) – A nonprofit research institute, the center works to promote peace and security between the United States and Pacific and Asian countries.
<!- mfunc search_btn -> <!- /mfunc search_btn ->
Hawaii's Department of Business, Economic Development, and Tourism is focused on the economic side of international relations. The aforementioned nonprofit organizations focus on national security and cultural development, among other foreign relations issues.
Online resources for each of these organizations give a detailed analysis of their current and future initiatives.
<!- mfunc feat_school ->
Featured Programs:
Sponsored School(s)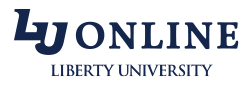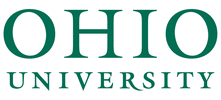 <!- /mfunc feat_school ->