Hawaii's location in the Asia-Pacific region makes the state a practical middle ground for international trade between the U.S. and markets overseas. According to the U.S. Department of Commerce, Hawaii's international exports reached an all-time high of $1.5 billion in 2014. That figure includes both direct Hawaiian exports and goods that pass through the state from the Mainland to overseas markets.
<!- mfunc search_btn -> <!- /mfunc search_btn -> <!- mfunc feat_school ->
Featured Programs:
Sponsored School(s)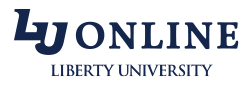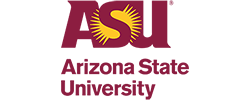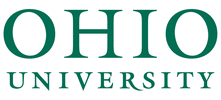 <!- /mfunc feat_school ->
Hawaii's growing export business provided some 3,000 jobs across the state in 2014, demonstrating the importance of international business to Hawaii's economy. Among Hawaii's top export markets in FY 2014 were:
Australia, $114 million
Singapore, $103 million
China, $89 million
Japan, $86 million
South Korea, $41 million
Taiwan, $26 million
In addition to Hawaii's export industry, the state is one of the most popular international tourist destinations in the world with some 2,297,326 international visitors vacationing in the state in 2014 alone. Accordingly, Hawaii's Department of Business, Economic Development & Tourism works with companies in the state to maximize economic growth through the tourism industry.
Hawaii's emphasis on trade and tourism creates a need for import/export managers, international marketing managers, and supply chain managers, among many other international business specialists. Because of Hawaii reliance on overseas trade, many professionals in the state have specialized knowledge of Pacific Rim markets, including Asian and Australian markets.
Making the Decision to Major in International Business
Bachelor's and master's degree programs in international business are often a gateway to careers for:
International financial managers
Advertising executives
Business development directors
International accountants
International trade and customs managers
Multinational managers and executives
Import/export compliance specialists
Business consultants
Trade Analysts
Many schools give students the option to complete their degree online, either exclusively or in conjunction with onsite coursework. In addition, many schools offer study abroad programs that give students access to opportunities for gaining valuable experience.
Bachelor's Degrees in International Business
Bachelor's degree programs in international business are designed to teach students fundamental business principles and how they relate to international economic collaboration. Examples of bachelor's degrees in the field include:
Bachelor in Business Administration (BBA) in International Business
Bachelor of Arts (BA) in International Relations and Diplomacy
Bachelor of Arts (BA) in International Economics
Bachelor of Science (BS) in International Business
Bachelor of Science (BS) in Business with a Global Management Concentration
Bachelor of Science (BS) in International Hospitality and Tourism Management
Bachelor of Science (BS) in Business Administration with an International Business Focus
Coursework in these programs give students insight into areas such as international business laws, economics, and cultural impact on business practices. A sampling of courses found in undergraduate international business programs include:
Economics of Development and Growth
Concepts of Community
Business & the Entrepreneurial Mindset
China in the World Economy
Emerging Markets
Cross-Cultural Management
Comparative Politics
Business Processes and Supply Chain Management
<!- mfunc search_btn -> <!- /mfunc search_btn ->
Master's Degree Programs in International Business
Graduates of master's degree programs related to international business are among the most important players in the global business sphere, and are well compensated for their expertise. To prepare students for these types of careers, master's degree programs offer advanced, career-specific concentrations in areas such as international business regulations and international marketing.
Given the high-stakes nature of international business, master's degree programs have a competitive selection process, seeking qualities in prospective students that often include:
A 3.0 GPA or higher during undergraduate studies
Strong scores on the GRE and GMAT exams
Past experience in the business field, often up to four years.
Prior coursework in foreign languages
An undergraduate degree that includes coursework in areas such as statistics, finance, or microeconomics
Examples of master's degrees with an international business major include, but are not limited to:
Master of Business Administration (MBA) in International Business
Master of Arts (MA) in International Relations and Diplomacy
Master of Science in International Management (MIM)
Master of Science (MS) in International Business
Areas of specialization within these degrees may include:
Public International Law
International Trade and Commercial Policies
International Environment and Resource Policy
Pacific Asia
International Organizations
International Negotiation and Conflict Resolution
International Organizations
Hawaii's Contribution to Global Commerce
The Hawaii Department of Business, Economic Development, and Tourism offers a number of services to companies in the state looking to expand their international reach. Adding to those services is the U.S. Commercial Service (CS), which focuses on helping Hawaii-based businesses export goods to foreign markets. That help, along with the rise of internet commerce, has led to an increasingly international focus among many businesses located in the state. Hawaii's top exports in FY 2014 included:
Bottled water: $23 million
Cold water shrimp and prawns: $18 million
Coffee, $14 million
Paintings, drawings and pastels: $11 million
Papaya: $9 million
Nuts and seeds: $4 million
Examples of how Hawaiian companies have tapped into foreign markets include:
Oils of Aloha, a skin care product and cosmetics manufacturer, sold $100,000 worth of products to Fiji in its first new-to-market sale.
Hawai'i Tourism China, a company focused on promoting Hawaii as a tourist destination to China, attended a consumer activity event organized by Chinese company Chengdu Commercial Daily to introduce Hawaii's tourist attractions to hundreds of attendees.
Specific international business careers in Hawaii may include:
Import/Export Coordinator – Typical duties include facilitating communication between domestic and foreign companies as well as overseeing the shipment and arrival of global imports and exports. Other examples of Hawaiian companies that trade internationally include Hawaiian Springs, Hawaii Exports International, and Tradewinds Global.
International Marketing Manager – Working to promote Hawaii as a tourist destination, this professional identifies potentially profitable foreign markets and taps into them through a variety of commercial strategies. The Hawaii Visitors and Convention Bureau and the Hawaii Tourism Authority each conduct initiatives to promote Hawaii on an international scale.
<!- mfunc search_btn -> <!- /mfunc search_btn ->
Hawaii's International Business Resources
Both governmental departments and independent organizations work towards Hawaii's international economic growth. Examples of these organizations include, but are not limited to:
State
Nonprofit