Home to global enterprises in the health insurance, manufacturing, and agricultural industries, Iowa is a hub for international business, leading many professionals such as international marketing managers and supply chain managers to establish careers in the state. In 2014, both Forbes and CNBC ranked Iowa the 12th best state to do business, citing business-friendly regulations and tax codes. Iowa's involvement in international commerce resulted in a record-high $15.1 billion in exports to foreign markets in 2014, according to the U.S. Department of Commerce.
<!- mfunc search_btn -> <!- /mfunc search_btn -> <!- mfunc feat_school ->
Featured Programs:
Sponsored School(s)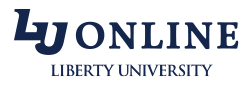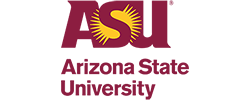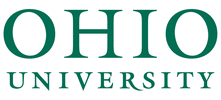 <!- /mfunc feat_school ->
Iowa's Department of Economic Development understands the importance of international outreach, funding a number of trade missions to countries around the world and offering a variety of services to assist foreign business owners within the state. Iowa's foreign outreach work aids in developing and maintaining economic relations with hundreds of nations around the world.
The good standing between the state and international markets around the world creates a sturdy foundation for future economic growth, particularly because:
It increases companies' profits through exposure to new markets
It introduces companies to foreign technology, allowing them to gain a competitive advantage
It diversifies markets
It introduces companies to new ideas and business strategies
It expands cultural perspectives, allowing companies to gain invaluable consumer knowledge
From international trade and customs managers to international supply chain managers and import compliance specialists, business professionals that work in the international sphere are often found working in such large Iowa-based companies as:
DuPont Pioneer, which earned $3.59 billion in revenue in 2014
Winnebago Industries, which earned $945.2 million in revenue in 2014
Rockwell Collins, which earns roughly $4.61 billion in annual revenue
Hybrid Transit Systems, which earned $25.1 million in 2014.
Choosing the Right Degree for a Career in International Business
Collegiate programs in international business prepare students for careers with multinational corporations through coursework that emphasizes a global perspective on business. Many of these programs are offered online, allowing working professionals the flexibility to pursue a degree while still maintaining their current career.
Because most international business programs at the graduate level allow students to choose a specific area of focus, many professionals enroll in these programs to expand their current credentials.
Just some of the careers that graduates of these programs pursue include:
International business consultant
Foreign service officer
International economist
Financial controller
International accountant
Business development director
Bachelor's Degrees in International Business
Serving as the educational foundation for business concepts and their relationship to global collaboration, bachelor's degree programs with a major in international business include, but are not limited to:
Bachelor of Science (BS) in International Business
Bachelor of Science (BS) in Business with a Global Management Concentration
Bachelor of Science (BS) in Business Administration with an International Business Focus
Bachelor of Arts (BA) in International Economics
Bachelor of Business Administration (BBA) in International Business
Coursework in these programs covers essential aspects of international business, such as marketing in foreign nations. Examples of these courses include, but are not limited to:
Business Statistics
International Human Resource Management
Strategic Management for the Multinational Enterprise
Exploring International Business
International Economics and Finance
Business Processes and Supply Chain Management
Global Marketing
Global Business Strategy
International Monetary Relations
<!- mfunc search_btn -> <!- /mfunc search_btn ->
Master's Degrees in International Business
Master's degree programs in international business allow students to gain expert knowledge in specific areas of global commerce. Students who apply to these programs often have prior experience in the business field and are seeking education credentials for higher-paying careers.
U.S. international marketing managers earned a median annual salary of $115,750 in 2014, according to the U.S. Bureau for Labor Statistics (BLS), giving credence to the potential value of master's degrees in international business.
Examples of master's degrees and specialized MBAs offering a major in international relations include, but are not limited to:
Master of Science (MS) in International Business
Master of Business Administration (MBA) in International Business (MBA)
Master of Arts (MA) in International Relations and Diplomacy
Master of Science in International Management (MIM)
Colleges and universities may have strict standards for applicants. These standards may include:
Prior coursework in foreign languages
A 3.0 GPA or higher during undergraduate studies
An undergraduate degree that includes coursework in areas such as statistics, finance, or microeconomics
Past experience in the business field, often up to four years.
Passing GRE and GMAT exams
To help professionals establish credentials specific to a particular field, many programs offer the option to choose a concentration in such areas as:
Pacific Asia
Human Security/Comparative Politics
Humanitarian Studies
International Business Relations
Public International Law
International Political Economy
Southwest Asia and Islamic Civilization*
Examples of courses in these programs include:
Economics and Management of Technology
International Business Transactions
Data Analysis and Statistical Methods
Strategic Management in Privatizing and Deregulating Industries
International Financial and Fiscal Law
Mergers and Acquisitions: An International Perspective
Communications Policy Analysis and Modeling
Global Financial Services
Large Investment and International Project Finance
Global Investment Management
Careers in International Business
Iowa's focus on agriculture creates a number of profitable exports for the state. In fact, Iowa was the top exporter of soybeans ($3.58 billion), pork ($1.99 billion), and feed grain ($1.04 billion) in FY 2014.
Accordingly, a number of international business professionals are needed to maximize the profits of these exports. Just some of the international business jobs found in Iowa's top exporting companies include:
Export Coordinator – Working at major Iowa exporters such as Pioneer Hi-Bred International, a Dupont company, export coordinators oversee the shipping of products to overseas market by communicating with coordinators in foreign nations.
Supply Chain Manager – Employed in such Iowa companies as A.Y. McDonald Manufacturing Company and Merch Makers Inc., supply chain managers oversee the procurement of materials and components from multiple foreign sources.
International Lawyers – Iowa-based companies that operate on a global scale need the expertise of international lawyers with expertise in the trade laws and regulations of foreign markets. By meeting these regulations, companies can maximize their market volume.
<!- mfunc search_btn -> <!- /mfunc search_btn ->
Iowa's International Business Resources
While Iowa's state government offers a variety of services designed to stimulate international business, the state is also home to a number of nonprofit and private organizations dedicated to global economic collaboration. Examples of these departments and organizations include, but are not limited to:
State/Government
Nonprofit/Private Organizations