International relations professionals in Kansas form strategic partnerships with nations around the world that lead to mutual economic, and technological growth resulting in a safer, more integrated and more prosperous Kansas.
<!- mfunc search_btn -> <!- /mfunc search_btn -> <!- mfunc feat_school ->
Featured Programs:
Sponsored School(s)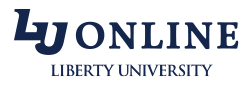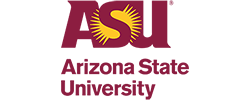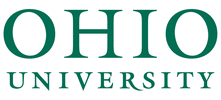 <!- /mfunc feat_school ->
Kansas is home to a number of international security and humanitarian efforts, promoting peace and economic stability:
Economic – Some 71,111 Kansas workers contributed to an international export industry worth $12.5 billion to the state in FY 2014 alone.
Humanitarian – Kansas State University collaborated with the Office of Global Food Security on the Feed the Future Lab program, which aids in the office's effort to help feed people around the world through sustainable means.
Security – Kansas State National Guard partners with the Armenian National Guard on issues such as peacekeeping operations, border and port security, and disaster response. The program is sponsored by the U.S. Department of State.
Technological – The cities of Wichita and Greensburg are each partnered with a respective Chinese city as part of the U.S.-China EcoPartnership program. Wichita's partnership with the city of Wuxi focuses on clean water on air, while Greensburg's partnership with the city of Mianzhu is focused on economic revitalization.
The diversity of Kansas' foreign outreach efforts creates a demand for top international relations professionals. What's more, Kansas is home to several large nonprofit organizations dedicated to international development, health and education advocacy, the environment, and humanitarian issues related to disease prevention and poverty.
Choosing the Right Degree for a Career in International Relations
Today's international relations programs usually offer on-campus/online coursework combined with study-abroad programs. The blend of domestic and foreign schooling gives students the opportunity to gain the kind of first-hand experience necessary to develop a global perspective on key issues.
A degree with a major in international relations gives graduates the chance to become part of organizations dedicated to peace and worldwide collaboration while working in any number of jobs:
Foreign Policy Advisor
Diplomat
Ambassador
Foreign Outreach Worker
NGO Managers and Director
Humanitarian Aid Program Director
Interpreter/Translator
Intelligence Analyst
Security Analyst
A degree in international relations is the typical first step to a career working for intergovernmental organizations like the United Nations and NATO, to world leaders in humanitarian work like the Peace Corps and Amnesty International.
Bachelor's Degree Programs in International Relations
Bachelor's degree programs in international relations can be a student's bridge to a career in the governmental, nonprofit, or private sector. Through the study of languages, economics, communications, and conflict, just to name a few, students gain the kind of knowledge that is key to international relations work.
Examples of bachelor's degrees in the field of international relations include, but are not limited to:
Bachelor of Arts in International Relations and Diplomacy
Bachelor of Arts in International Studies
Bachelor of Arts in Military Studies
Bachelor of Arts in Intelligence Studies
Bachelor of Arts in Middle Eastern Studies
Bachelor of Arts in Political Science
Bachelor of Science in International Affairs
Bachelor of Science in Diplomacy
In addition to varying degree majors, many bachelor's programs offer various tracks within international studies, leading to increased specialization. Some examples of these tracks include:
International Systems and World Order Track
Regional Politics and Cultural Anthropology Track
Culture, Media, and the Arts Track
Theory and Policy Track
Governance of Nations Track
Asia Track
Europe Track
Latin America Track
Foreign Policy Track
Economics, Business, and Politics Track
International Security Track
Within each track are a variety of courses spanning all aspects of international relations' past and present. A few examples of track-specific courses include:
Foreign Policy and Security Studies Track
History of Genocide
Cultural Heritage and Diplomacy
Conflict and Conflict Resolution in Latin America
The Sea and International Relations
The American Military Experience
Diplomatic Practice
Nuclear Security
The Great War and the Fragile Peace
The US in the Middle East
Intelligence and Homeland Security
International Systems and World Order Track
Anthropology of Globalization
Cultural Heritage & Diplomacy
International Conflicts and Cooperation
Imperialism and Independence
Fundamentals of International Politics
Diplomatic Practice
Histories of Human Rights
Environment and Development Track
Energy and Environmental Economics
United States Environmental Policy
World Regional Geography
Political Economy of the Middle East
Urban Ecology
Food and Water: Critical Perspectives on Global Crises
Political Anthropology of the Modern World
Wealth, Poverty, and Culture
Economic Geography
Africa and the Middle East Track
Reconstructing the African Past
Americans and the Middle East
Coping with Crisis in Contemporary Africa
Anthropology of Muslim Cultures and Politics
Women in the Muslim World
International Human Rights: Applying Human Rights in Africa
US-Pakistan Relations
Africa and Globalization: Opportunities and Obstacles
Modern Islam
<!- mfunc search_btn -> <!- /mfunc search_btn ->
Master's Degree Programs in International Relations
Master's degree programs related to international relations are often the final step students take towards an advanced career in the field. Through advanced education in specific IR topics, master's degree graduates often become experts in their field, making them valuable to a variety of employers. Examples of careers that may require a master's degree in international relations:
International Contracts and Grants Specialist
International Trade Analyst
Ombudsmen
Program Specialist for Humanitarian Aide
Immigration Specialist
International Counselor
International Lawyer
Journalist
Admission to graduate programs varies by school, but all programs require students to possess a bachelor's degree from an accredited four-year institution. For more advanced programs, students may need to maintain a minimum of a 3.0 GPA during their undergraduate studies. Additionally, many schools seek students with strong scores on GRE and TOEFL exams.
Examples of master's degrees in international relations include, but are not limited to:
Master of Arts (MA) in National Security Studies
Master of Arts in International Relations & European Studies
Master of Arts in International Conflict Analysis
Master of Arts in Diplomacy and International Relations
Master of Arts in Global Studies
Master of Science (MS) in International Trade
Master of Science in Global Affairs
Master of International Commerce and Policy (ICP)
Master of Public Administration (MPA)
Master's degree programs consist of core and specialized courses. Core international relations courses might include:
International history
International economics
International development
International negotiation and conflict resolution
Intercultural communication
Global security
Foreign policy
Specialized courses are often based on a student's chosen concentration. Examples of these courses and their corresponding concentration include:
Global Security
Climate Change and National Security
Causes of War
Negotiating as a Leadership Skill
Tracking World Crisis: A Net Assessment Approach
American Political Development
Energy and Environmental Security
Security from Inside the State
Military Strategy & National Policy
The Art & Practice of Intelligence
Conflict Assessment and Prevention
International Development
Politics of Global Development
Theories and Policies of Development
Economics of Development
Global Economy and Sustainable Development
Research Methods for Sustainable Livelihoods
Foundations of Economic Development
Sustainable Development
Micropolitics of Development
International Negotiation and Conflict Resolution
The Art of International Negotiation
Conflict Assessment and Prevention
Post-War Transitions
Theories of Conflict and Conflict Resolution
Gender, Culture and Conflict in Complex Humanitarian Emergencies
Peace Operations
International Mediation
<!- mfunc search_btn -> <!- /mfunc search_btn ->
Kansas's Commitment to International Outreach, Security and Humanitarian Aid
While Kansas' city and state government conduct many of the state's international relations efforts, several nonprofit organizations carry out their own initiatives. Among the state's top organizations and their global outreach efforts include:
The International Relations Council – The nonprofit organization aims to educate Kansas residents on pertinent global issues. This education takes place in the form of programs such as "Great Decisions", which, in collaboration with the Foreign Policy Association, organizes group discussions on international topics. The council's executive director is a Master of International Studies who graduated from the University of Kansas.
Pan American Association of Kansas – The association educates Kansas citizens, particularly children, on the culture of countries in the Americas. Often collaborating with the University of Kansas, the association organizes debates, educational seminars, and more events to promote global perspectives. Among the professionals on the organization's board of directors are an international litigation lawyer and the president of an international visitors council.
Aspiring foreign outreach professionals may seek careers in state or municipal government, or they could opt to work in the nonprofit sector. Examples of current Kansas government and nonprofit organizations include, but are not limited to:
Government
Nonprofit
<!- mfunc feat_school ->
Featured Programs:
Sponsored School(s)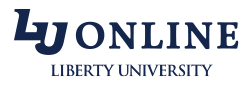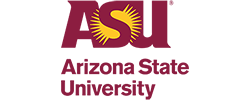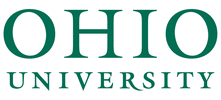 <!- /mfunc feat_school ->