The Kansas Department of Commerce reports that almost ninety-five percent of the world's consumers live outside of the U.S. This figure makes a strong argument for why businesses in Kansas should expand to new international markets. Any business selling only to domestic markets typically reaches a reduced share of its potential customer base. That's why many businesses have started looking beyond the United States for new markets.
<!- mfunc search_btn -> <!- /mfunc search_btn -> <!- mfunc feat_school ->
Featured Programs:
Sponsored School(s)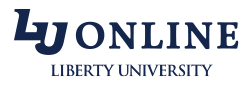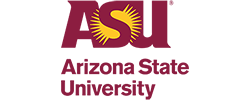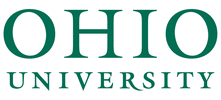 <!- /mfunc feat_school ->
A lot of work goes into making international business happen, but it can be worth it in the long run. In 2014 Kansas was responsible for just under 1% of all the U.S. trade. Its biggest export categories were airplane engines and parts, totaling nearly 16% of the all products exported in 2014 alone. To get things going, companies hire experts in many fields – from marketing and logistics managers, to translators and PR firms – all of which command considerable salaries.
It takes more than just a business handshake, however, to lay the groundwork for international business deals. Before any transactions are made, many entities work together to create strong ties and goodwill so that U.S. businesses can benefit. Governments and nonprofits are responsible for laying the foundations that open international trade channels in Kansas.
Kansas's nonprofits and government organizations continue to move forward with international relations by participating in humanitarian relief programs, business consulting, loan programs, education, and other similar efforts. Each time one of these entities makes an inroad with a foreign country it solidifies relationships and allows a smoother road for business transactions to take place.
Salaries for International Business Specialists in Kansas
There are many new positions opening up as businesses develop their import and export segments. Because many of these jobs require specialized skill sets, the pay may be higher compared to similar domestic positions.
For instance, a management analyst in Kansas within the 90th percentile earns an average of $135,100 a year. As job demands increase, such as travel, seniority, leadership, high-level skills, etc. , so too will the income. Professions can include management positions in the warehouse, purchasing department, transportation, sales, administration and many others:
Transportation Storage and Distribution Managers: $51,800 – $166,300
Compliance Officers: $31,800 – $88,600
Logisticians: $46,700 – $100,300
Management Analysts: $42,900- $142,100
Market Research Analysts and Marketing Specialists: $33,000- $95,800
Industrial Production Managers: $52,200 – $127,300
For detailed information on salaries for international business professionals in Kansas see the chart below:
Occupation
Employment
Annual mean wage
Industrial Production Managers
1760
84740
Purchasing Managers
700
98110
Transportation Storage and Distribution Managers
1320
96480
Compliance Officers
2480
58070
Management Analysts
3790
83130
Market Research Analysts and Marketing Specialists
4350
60030
(Salary source: US Department of Labor, 2014)
Salaries for International Relations Specialists in Kansas
In order for domestic businesses to advance in international markets, government and nonprofit organizations help by creating good relationships and support systems with other governments and foreign agencies. These collective efforts support international trade relations.
As an example, the World Trade Center in Kansas serves as a network for businesses, offering assistance with international business activities. They provide opportunities by helping identify viable markets, pairing up organizations and companies, and offering tools that will help businesses to participate in international commerce.
<!- mfunc search_btn -> <!- /mfunc search_btn ->
Jobs in the arena of international relations are focused more on relationships. Jobs are available in government organizations, educational facilities, as well as large nonprofits such as the United Way and the World Health Organization.
Examples of positions and correlating salaries are shown here:
Economists: $49,100 – $93,400
Political Science Teachers Postsecondary: $25,800 – $76,400
Foreign Language and Literature Teachers Postsecondary: $31,700 – $113,300
Political Scientists: $52,200 – $154,000 (national average)
Ethnic and Cultural Studies Teachers, Postsecondary: $30,700 – $130,600 (national average)
Interpreters and Translators: $20,700 – $65,600
Fundraisers: $34,900 – $89,400
For detailed information on salaries for international relations professionals in Kansas see the chart below:
Occupation
Employment
Annual mean wage
Urban and Regional Planners
380
58890
Political Science Teachers Postsecondary
40
50050
Foreign Language and Literature Teachers Postsecondary
80
64170
Interpreters and Translators
600
35930