In Massachusetts, state and municipal government, trade organizations representing the private sector, and nongovernmental organizations alike have come together to developed strategic relations with foreign stakeholders designed to support broad interests and long-term goals, such as creating structures for international education, healthcare, human rights, and more.
<!- mfunc search_btn -> <!- /mfunc search_btn -> <!- mfunc feat_school ->
Featured Programs:
Sponsored School(s)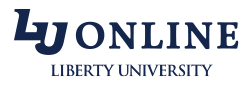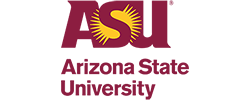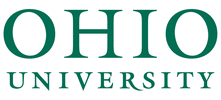 <!- /mfunc feat_school ->
The U.S. Department of State Bureau of Educational and Cultural Affairs (ECA) indicates that Massachusetts is ranked as number four in the nation for the number of international students in its colleges and universities, with over 990 citizens of foreign countries participating in the academic, youth, professional, and cultural exchange programs in the state from 2010-2011.
During that year, the leading countries of origin for foreign students and professionals who participated included China, India, South Korea, Canada and Talwan.
Along with this, over 780 citizen diplomats in the state volunteered to host international students, scholars, and visitors, and over 470 Massachusetts citizens participated in cultural exchange programs with foreign nations.
Nonprofit, government, and private institutions all contribute to the strengthening of relations between Massachusetts and foreign stakeholders. Massachusetts-based programs that contribute significantly to strengthening international relations include:
Weatherhead Center for International Affairs – This nonprofit housed in Harvard University hosts formal academic programs that link Massachusetts to Canada, the Transatlantic area, Japan, and more. Their Fellows Program, which began in 1958, brings senior diplomats, military officials, politicians, journalists, international civil servants, officials from nonprofits, and business leaders from foreign nations to the state in order to strengthen foreign bonds.
Massachusetts International Agreement Initiative—This initiative has developed formal "sister state" relationships with Guangdong, China; Hokkaido, Japan; Taiwan; Basel, Switzerland; and Azores Region, Portugal. These relationships allow for the cultural and educational exchange between the state and foreign countries, which contributes to strong ties between the two.
Choosing the Right Degree for a Career in International Relations
Obtaining a degree in international relations is often the first step toward a career in the nonprofit, government, and private sectors, working for and with such organizations as the Center for Democracy and Development, the Foreign Policy Center, the Peace Corps, Peace Child International, and more.
Most international relations programs pair theoretical relations courses with internships and study abroad programs, allowing undergraduate and graduate students to gain experience in real-world issues.
Bachelor's Degrees in International Relations
Students of international relations have a wide range of options when it comes to choosing a major. Bachelor's degrees related to the field include, but are not limited to:
Bachelor of Arts (BA) or Bachelor of Science (BS) in International Relations
BA or BS in International Relations and Diplomacy
BA or BS in Political Systems and International Relations Theory
BA or BS in Development Studies
BA or BS in International Diplomacy
BA or BS in Conflict and Security Studies
Within multidisciplinary international relations programs, students still have the option of specializing. Most programs offer specializations in varying areas of concentration, such as:
Conflict and Foreign Policy
International Business and Economic Relations
Regional Politics and Relationships
Transnational issues
Although different areas of specialization will involve different coursework, the core courses will cover topics such as:
Introduction to International Relations
International Conflict
Politics of International Economics
History of International Politics
Understanding Political Research
With a bachelor's in international relations, students are often prepared to pursue such job titles as:
Journalist
Civil service administrator
Risk analyst
Institutional relations coordinator
Advisory Associate
<!- mfunc search_btn -> <!- /mfunc search_btn ->
Master's Degrees in International Relations
Advancing to a master's degree in international relations will prepare professionals for key roles in global development, international security, diplomacy and many other critical areas.
Many master's programs are offered as online programs, allowing working professionals maximum flexibility around their already busy schedule.
Although each graduate program is different, the general requirements to enter a graduate program include such criteria as:
Hold a bachelor's degree in international relations, environmental science, economics, political science, public health, or another related field
Have a cumulative 3.0 GPA in undergraduate coursework
Complete the GRE with exceptional scores
Students considering a master's degree in international relations have numerous options form which to choose, including:
MA in Global Development
MA in International Affairs
MA in International Relations & Religion
MA in International Relations and MBA
MA in International Relations and Environmental Policy
MA in International Security
MA in International Relations & European Studies
Core courses in most graduate programs in international relations will include:
Fundamentals of International Relations
Research Methods for International Relations Practitioners
International Security
Global Economic Development Policy
Along with core courses, many master's programs include concentrations within their degrees due to the interdisciplinary nature of the international relations field. These concentrations can include specializations in topics such as:
Governance & Political Economy
Environment & Development
International Public Health
Required courses will vary depending on which degree and concentration students choose:
Governance & Political Economy
Global Governance, Economic Development, and Human Rights
International Institutions for Finance Development and Trade
Globalization, Development, and Governance
Environment & Development
Multivariate Analysis for Geographers
Physical Principles of the Environment
Resource Economics and Policy
International Public Health
Introduction to Biostatistics
Epidemiology
Monitoring & Evaluation of International Health Programs
Some careers that could require a master's degree in international relations include:
International Lawyer
Foreign Affairs Specialist
International Research Analyst
Diplomat
International Leadership Giving Officer
Massachusetts's Contribution to Global Security, Trade and Humanitarian Work
Massachusetts has proven to have a vital role in developing and perpetuating good relations with foreign stakeholders, including countries such as Afghanistan, Russia, Saudi Arabia, and more. Notable nonprofit organizations and government initiatives that have significantly strengthened international relations include, but are not limited to:
World Boston – The goal is to foster engagement in international affairs in order to help those in Boston help shape global trends. World Boston does this through global education, citizen diplomacy programs, networking, and community events.
The citizen diplomacy programs include an international visitor leadership program, an open world leadership center, which is the first international exchange agency in the U.S. legislative branch, and various special projects.
World Affairs Council of Western Massachusetts—This council hosts various educational and networking programs to engage citizens in international relations. The programs include instant issues brownbag luncheons and the international visitor leadership program, which brings world leaders from Iraq, Hong Kong, Brazil, Palestine, Oman, Saudi Arabia, Nigeria, Uganda, Kazakhstan, and more to the state.
Finally, Ken Furst, one of the council leaders, was chosen as one of six council leaders across the nation to travel to Afghanistan on a mission to establish a greater connection between the Afghanistan and American public during this crucial juncture.
International Center of Worcester, Inc. – This nonprofit was one of the first in the nation to participate in the open world leadership program in 1999. The organization now offers many programs, including the open world program, international visitors, community connections, foreign service national training, Pushkin sister city, and the Fulbright enrichment program.
Particularly notable is the Pushkin sister city program, in which the city of Worcester, Massachusetts partners with the city of Pushkin, Russia, to hold cultural exchanges, business education, and humanitarian projects in both directions.
Massachusetts-Eastern Cape Health Care Task Force – This task force was developed due to the deep bonds Massachusetts citizens developed with South African citizens during the 1980's anti-apartheid movement. A sister sate agreement was signed in January 1997 with the province of the Eastern Cape.
This partnership launched a health care task force that directly exchanges government officials and health care practitioners in order to address the HIV and infectious diseases concerns in the Eastern Cape.
<!- mfunc search_btn -> <!- /mfunc search_btn ->
Massachusetts-Based Organizations Dedicated to Promoting International Relations
Massachusetts is home to various state agencies and nonprofit organizations that are dedicated to promoting strong ties between the state and its partners through cultural, educational, and healthcare exchange.
Massachusetts State
Nonprofit