Massachusetts is known around the world for its world-class educational institutions and highly educated workforce. International collaborations and partnerships are essential to fostering trade with other countries and conducting the humanitarian efforts that Massachusetts is known for. The foreign outreach workers that lay the foundation for robust international commerce, and the international business professionals that facilitate trade are among the best paid in their respective fields. Businesses pay handsomely for professionals with the unique expertise necessary to navigate the unique challenges of doing business across national borders.
<!- mfunc search_btn -> <!- /mfunc search_btn -> <!- mfunc feat_school ->
Featured Programs:
Sponsored School(s)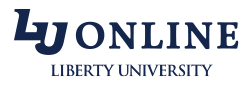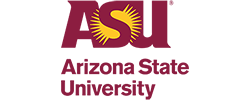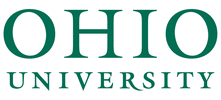 <!- /mfunc feat_school ->
Organizations involved in bringing about such interactions range from state agencies such as the Massachusetts Office of International Trade and Investment to non-profits such as Boston International. These entities work to increase contact between the residents of Massachusetts and those of other countries through programs ranging from trade envoys to cultural exchanges that feature cutting-edge thinkers on international relations. In addition to fostering cultural understanding and helping diplomatic efforts, these programs enhance global security and help to bring about highly lucrative trade.
The Boston Business Journal called Massachusetts an "outlier," because unlike most other states, it exports more than it imports. According to the Department of Commerce, Massachusetts exported $27.4 billion worth of merchandise in 2014.
This large volume of exports supported more than 124,000 jobs in 2014. Companies that export to foreign countries require business leaders with specialized expertise in international business, offering them premium salaries for their specialized knowledge and experience.
While large companies are the best-known international exporters in Massachusetts, 89.3% of the 10,709 companies that exported from the state in 2013 were small to medium-sized enterprises with less than 500 employees.
International Business Professional Salaries in Massachusetts
Succeeding in the competitive global high-tech market requires that companies retain managers and other business leaders that are knowledgeable of global markets and skilled at performing market research. Such positions can pay extremely well. For example, a vacancy announcement in May of 2015 for an Associate Director of Global Competitive Intelligence position with a biopharmaceutical company in Billerica paid $102,000.
Companies with employees around the globe need to effectively manage an international workforce and navigate a variety of regulations in different countries. Thus, having expertise in submitting global regulatory documents is a specialty that can be highly rewarding. The annual salary for a Global Submissions Manager position available in Boston in 2015 offered a salary of $125,000.
The US Bureau of Labor Statistics provides the salaries as of 2014 for a number of professions that are integral for companies to succeed in conducting international commerce:
Occupation
Employment
Annual mean wage
Industrial Production Managers
4460
111170
Purchasing Managers
2730
110100
Market Research Analysts and Marketing Specialists
17220
72980
Transportation / Storage and Distribution Managers
2360
96000
Compliance Officers
6650
78140
Management Analysts
21000
101090
A Massachusetts Export Center analysis on exports from the state in 2014 confirmed that Massachusetts is known for its high-tech products and seafood. In fact, Massachusetts was the second largest exporter of medical devices and analytical instrumentation of all states in the country. It was the third largest for semiconductor machinery and seafood.
Prominent medical device firms that have locations in Massachusetts include Phillips Healthcare, Thermo Fischer Scientific Inc., Covidian, and Boston Scientific Corporation. The Boston Business Journal reported that the top three largest semiconductor companies in Massachusetts by revenue in 2013 were Analog Devices, Skyworks Solutions, and Teradyne, Inc. This journal also reported that Sabic Innovative Plastics USA Inc. alone exported more than $2 billion of man-made organic fibers in 2012.
Salaries for International Relations Specialists in Massachusetts
Navigating the global marketplace and conducting humanitarian work overseas requires a global perspective and a unique expertise in international relations. Since cross-cultural knowledge is not easily attained, professionals with this type of expertise are generally rewarded handsomely for their work.
Organizations of all types that operate globally require communications experts. In one job announcement posted in 2015, a Director of Communications position with an insurance company in Boston offered $102,000 a year.
<!- mfunc search_btn -> <!- /mfunc search_btn ->
The US Department of Labor provides a detailed analysis of salaries for professions that frequently involve expertise in international relations (May 2014):
Occupation
Employment
Annual mean wage
Area Ethnic and Cultural Studies Teachers Postsecondary
350
101850
Interpreters and Translators
1910
58650
Urban and Regional Planners
1300
71760
Foreign Language and Literature Teachers Postsecondary
1350
73210
*The hourly wage is equal to or greater than $90 while the annual salary is equal to or greater than $187,199. The US Bureau of Labor Statistics does not report salary data greater than these values.