Stakeholders in Minnesota's government, nongovernmental humanitarian aid organizations, and major industries understand that international partnerships are vital to global security and economic stability.
<!- mfunc search_btn -> <!- /mfunc search_btn -> <!- mfunc feat_school ->
Featured Programs:
Sponsored School(s)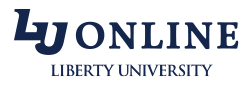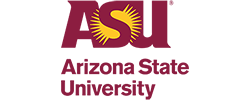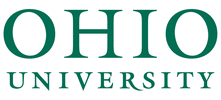 <!- /mfunc feat_school ->
Among the organizations engaged in strategic international relations is the Minnesota International Center (MIC). Founded in 1953 on the premise that citizens—not just the state government—are responsible for diplomacy, MIC works to form connections between Minnesota and foreign stakeholders through business, educational, art, humanitarian, and public policy partnerships. These partnerships are critical to helping Minnesota maintain its presence in the global arena.
MIC offers various programs designed to bring Minnesota into the global community:
World Affairs Forums – These public forums host dignitaries, journalists, ambassadors, and academic experts, giving them a space to openly and actively discuss foreign policy and international affairs.
International Leadership Visitor Programs –  MIC has hosted approximately 20,000 international visitors and taken them to professional meetings, cultural activities, and casual dinners in order to cultivate lasting relationships firsthand.
Global Education Programs – This program offers resources to support the globally informed education initiatives of the Minneapolis Department of Education, Minnesota State Academic Standards, and the Minneapolis public schools district.
The state has also been influential in developing international ties regarding environmental concerns—at one point helping the Dominican Republic set up agricultural manure management systems.
Obtaining a Degree in International Relations in Minnesota
Minnesota residents who want to work in government, nonprofit, and private businesses to develop, strengthen, and enhance international relationships often start by obtaining a degree in international relations or international affairs.
These degrees prepare professionals to take on careers as diplomats, security analysts, humanitarian aid program directors and more, in various agencies, such as the Peace Corps, the United Nations, and Amnesty International.
Degrees in international relations are often offered in online, on-campus, or blended programs, and often include a study-abroad component.
Bachelor's Degrees in International Relations
Many who work in international relations begin their career by obtaining a bachelor's degree with a major in international relations. This major may go by a number of different names, including:
BA or BS in International Relations
BA or BS in International Development
BA or BS in International Affairs and Policy
BA or BS in International Relations and Diplomacy
Within an international relations major, students may choose from a variety of minors that include:
The Middle East
Asia Studies
The Muslim World
Economics and Business
Political Science
Environmental Studies
Tracks will include specialized courses that add depth and dimension to the interdisciplinary international relations degree. Courses would include:
Muslim World Track
Political Economy of the Middle East
Women in the Muslim World
Power and Society in the Middle East
Latin America Track
Cuba in Transition
S. – Latin American Relations
The Cold War in Latin America
Europe Track
France, Europe, and the World
The Reemergence of Russia
Nordic Europe
A bachelor's degree is a vital step to becoming a professional in the field of international relations, and may prepare students to enter such careers as:
Journalist
Peace Monitor
Campaigns and Policy Coordinator
Writer/Researcher
Translator
<!- mfunc search_btn -> <!- /mfunc search_btn ->
Master's Degrees in International Relations
Advancing to a master's degree in international relations prepares professionals to take on prominent roles in major organizations.
For example, one job listed in Minnesota in May 2015 was for the Chief of Party for Pathfinder International. To be eligible to apply for this position, applicants needed a master's degree in international relations, international development, public health, or another related field (for illustrative purposes and does not constitute a job offer).
Entering a master's degree program means meeting the minimum eligibility criteria. Although requirements differ from university to university, most master's programs require:
Applicants hold a bachelor's degree from an accredited university
Applicants hold a 3.0 GPA in undergraduate coursework
Applicants take the Graduate Record Exam (GRE)
Applicants submit three letters of recommendation and a statement of purpose
If eligible, international relations professionals have a wide variety of programs to choose from, including dual degree programs:
MA in International Relations
MA in International Affairs
MA in International Relations and Development
MA in International Relations and Religion
MA in International Relations and Juris Doctor
MA in International Relations and MBA
Although the degree title varies, most international relations degrees will include core courses, such as:
Conflict Management
International Law and Organization
Global Theory and History
Along with having a wide variety of degree options, international relations degrees generally have specific tracks or specializations within the degree. Because the degree is interdisciplinary, students are able to really hone in on one area through these specializations. Concentrations include, but are not limited to:
Theory and Policy
Business and the Political Economy
Security Studies
Geography and History
Regional/Area Tracks
Political Science
Tracks will include varying course topics, such as:
Business and the Political Economy
Emerging Market Issues
Multinational Marketing
International Tourism
Political Science
Government and Politics
International Law
The Politics of Developing Countries
Security Studies
Issues in Modern Terrorism
World War II: Causes, Course, Consequences
Ethics and the Use of Force
Obtaining a master's degree puts students in a position to be eligible for many advanced careers, in areas such as diplomacy, law, humanitarian aid, and international analysis.
Minnesota's Contribution to Diplomacy, International Development and Humanitarian Aid
Minnesota's high number of nonprofit agencies dedicated to developing and strengthening international relations include:
The Minnesota-Croatia State Partnership Program – state partners since 1996, the state partnership program is a connection between the Minnesota state government and the Croatia government, which connects Croatian partners in military, socio-political, and economic facets. As part of this program, the Minnesota National Guard allows various members to be part of a cooperation office in Zagreb, Croatia.
Because of this partnership, Minnesota and Croatia have had more than one- hundred bilateral engagements, which works to foster mutual interests, create a long-term relationship, and facilitates a strong relationship and mutual cooperation across all aspects of international military affairs.
Children's HeartLink – this Minneapolis-based non-profit organization works to heal children's hearts worldwide. To do so, the organization has created partnerships with Brazil, China, India, Malaysia, Ukraine, and Vietnam, which allows them to build partner sites, facilitate training, and improve the quality of medical care for children in the area.
WellShare International – this Minneapolis-based non-profit has developed a unique connection between Minnesota and East Africa, offering services such as injectable contraceptives in Uganda, a Somali elders connection program, an eliminating health disparities initiative, and a young single mothers program.
Global Rights for Women – this Minneapolis-based non-profit works to find justice for victims of violence worldwide. This organization has created partnerships and begun programs in Armenia, Russia, Turkey, Morocco, Lithuania, Tonga, Serbia, and Romania.
<!- mfunc search_btn -> <!- /mfunc search_btn ->
Minnesota-Based Agencies Focused on Promoting International Ties
State government agencies and various nonprofit organizations work to maintain Minnesota's standing as an important member of the global community:
State
Nonprofit