International business and relations experts helped Minnesota achieve a record number of exports in 2014—providing 128,863 jobs that year according to the US Department of Commerce. Companies that do business in the global arena offer high salaries to professionals with expertise in working in international markets.
<!- mfunc search_btn -> <!- /mfunc search_btn -> <!- mfunc feat_school ->
Featured Programs:
Sponsored School(s)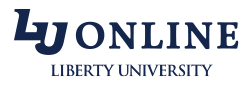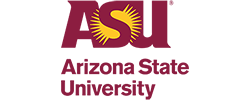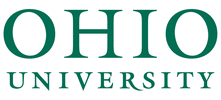 <!- /mfunc feat_school ->
While Minnesota is known for high-profile multinational companies such as Cargill, small to medium-sized companies exported 28% of the merchandise shipped overseas that year. The Minnesota Department of Employment and Economic Development (DEED) reported that businesses in Minnesota exported 1,055 different products to 207 countries in 2014.
In an effort to help Minnesota's businesses succeed in foreign markets, the state opened numerous trade offices in Europe, Asia, South America, and Central America, which have helped provide new markets for goods made in Minnesota. Their efforts have been successful, and the Star Tribune reported that a boom in exports to Mexico and Japan helped to boost the state's economy in 2014.
Compensation for Minnesota's International Business Professionals
Since the invention of the pacemaker and the formation of Medtronic in 1949, Minnesota has been known for its high-powered medical device manufacturers. The Minnesota Trade Office reported that medical and optical items were the leading exports from Minnesota in 2014. Groundbreaking medical device companies that are based in Minnesota include multinational conglomerate 3M and Boston Scientific.
According to a 2010 University of Minnesota study, the state has an exceptionally high cluster of such manufacturers—second only to California. This report also revealed that salaries for the professionals who market these products are higher in Minnesota than most other parts of the county. For instance, the US Department of Labor reported that marketing analysts in Minnesota earned 3.1% more than their colleagues in the rest of the country as of 2014.
In one example, the Recruiting Group, Inc., an executive headhunting firm, reported that a generous six-figure salary was offered for an import/export strategic manager position to be located at the corporate offices of a prominent company in the Twin Cities area (2015).
The US Department of Labor provides a detailed analysis of the salaries for a number of occupational categories associated with international business (May 2014):
Occupation
Employment
Annual mean wage
Industrial Production Managers
5240
100100
Purchasing Managers
2410
110370
Transportation Storage and Distribution Managers
2290
94280
Compliance Officers
4650
71280
Management Analysts
11590
84790
Market Research Analysts and Marketing Specialists
12140
67160
Compensation for International Relations Professionals in Minnesota
A large number of non-profits operate to help the state's large refugee population settle into American life, and many of these organizations are headquartered in the Twin Cities area. In 2013, the Star Tribune reported that American Refugee Committee CEO Daniel Wordsworth earned $264,800.
<!- mfunc search_btn -> <!- /mfunc search_btn ->
Businesses that operate globally also require employees with a high degree of expertise in international relations in order to pave the way for strong business partnerships.
The US Department of Labor provides a salary analysis for occupational categories that require expertise in international relations (2014):
Occupation
Employment
Annual mean wage
Urban and Regional Planners
1030
67960
Area Ethnic and Cultural Studies Teachers Postsecondary
220
94710
Political Science Teachers Postsecondary
250
85520
Foreign Language and Literature Teachers Postsecondary
500
72600
Interpreters and Translators
1650
45490